Product Name: Vibrating screen mesh
Material: PU/polyurethane/rubber
type:modular/tensioned/high frequency etc.
Popular Dimension: Can be customized.
Customization: Available
Standard service life: 6~12 months
Delivery: 15-45 days depending on the quantity
Email: Jackma@dzchaishang.com
WhatsApp/WeChat: 86-15621266667
---
Polyurethane high frequency screen has good blocking resistance, and the use of inverted triangle sieve wire, narrow and wide shape of sieve hole, so as to solve the problem of sieve hole blockage from all aspects.
Polyurethane fine mesh screen mesh, which is 0.05 mm, 0.075 mm, 0.10 mm, 0.12 mm, 0.15 mm, 0.18 mm, 0.20 mm, 0.30 mm, 0.50 mm, 0.60 mm, 0.80 mm, 1.00 mm and above each grade.
---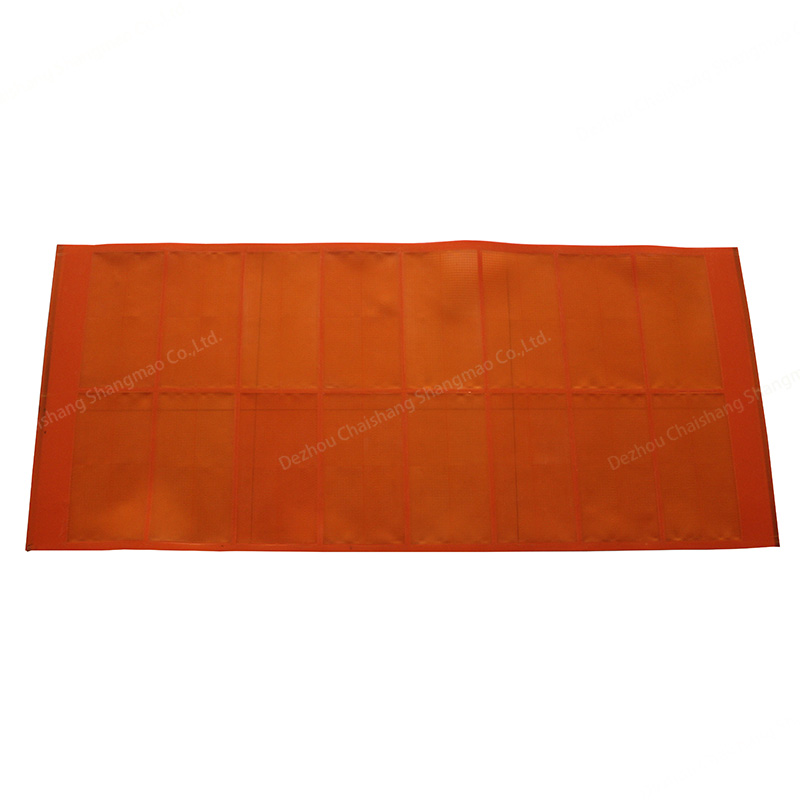 tensioned plate in spanish,tensioned screen mesh michaels,trommel plate,inside tension PU sieve,fine sieve,tension Polyurethanesieve Customization Dewatering,high frequency screen,direct selling shaker circular vibrating Polyurethane sieve minerial  ,fine sieve,Cheap vibrator tensioned Rubber screen Aggregate,vibrating mesh sieve,modular sieve plate homes,vibrating mesh sieve,high frequency screen between speakers,trommel plate,Polyurethane tensioned  sieve supplier minerial,high frequency screen,Good quality vibrator stack sizer Polyurethane Deck Aggregate,fine sieve,fit modular plate,can you cast rubber,trommel plate,factory modular PU screen minerial,vibrating mesh sieve,Rubber high frequency Media Custom-made Ore,China vibrating high frequency Polyurethane mesh,modular mesh sieve 90,high frequency screen,vibrating screen sieve despite definition,direct trade vibrating PU polyweb screen.