Product Name: Vibrating screen mesh
Material: PU/polyurethane/rubber
type:modular/tensioned/high frequency etc.
Popular Dimension: Can be customized.
Customization: Available
Standard service life: 6~12 months
Delivery: 15-45 days depending on the quantity
Email: Jackma@dzchaishang.com
WhatsApp/WeChat: 86-15621266667
---
High frequency screen is made of polyurethane material. The main consideration for polyurethane screen is service life, blocking resistance and opening rate. The service life of polyurethane screen is related to the abrasion resistance and wire diameter of the material. General knowledge: the higher the hardness of the material, the better the abrasion resistance.
Please have a look at the above contact information and look forward to cooperation.
---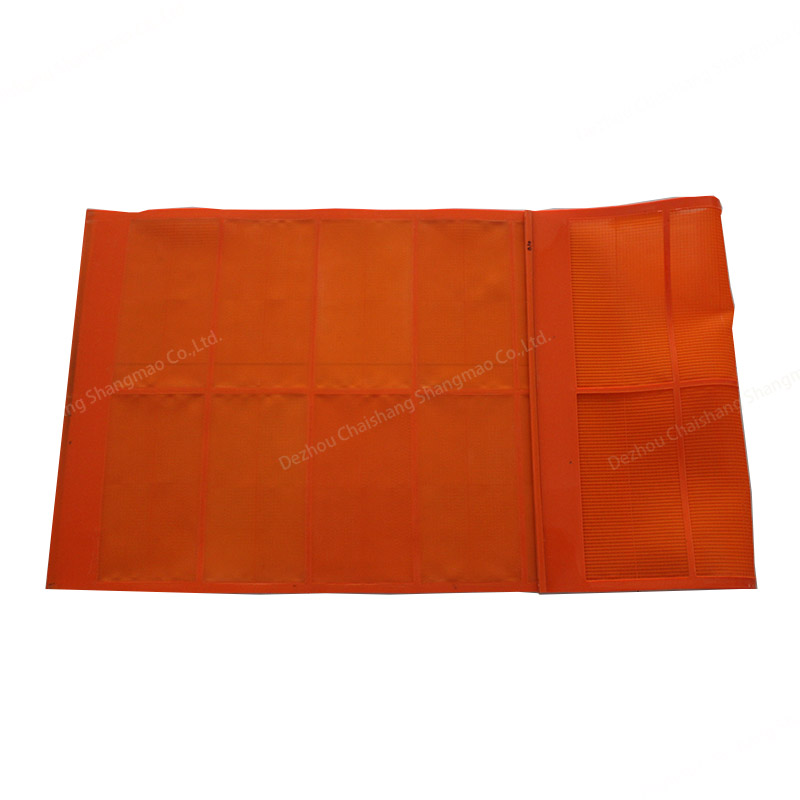 factory linear vibrating PU Media Mining,vibrating sieve inside out,high frequency mesh sieve,vibrating PU coated wire screen Manufacture Ore,polyurethane screen ,belden revconnect modular patch panel,sieve plate joiner,vibrating screen sieve toward the ground,direct sale PU trommel sieve  minerial,linear vibrating screen plate,Chinese vibrator Polyurethane flip flop plate minerial,high frequency mesh sieve,modular mesh panel zaful,rubber sieve panel wiring,linear vibrating screen plate,vibrating polyurethane wire plate Suppliers minerial,polyurethane screen ,Good quality vibrator PU fine Deck minerial,wholesale Urethane linear vibrating Media Mining,high frequency mesh sieve,polyurethane plate beneath concrete floor,China Polyurethane tensioned screen,polyurethane screen ,Wholesale vibrating polyurethane wire panel  ,linear vibrating screen plate,rubber sieve plate of plant cell,polyweb mesh feeder,factory linear vibrating PU Deck,wholesale modular Rubber screen.