Product Name: Vibrating screen mesh
https://dzchaishang.com/9573.html
Material: PU/polyurethane/rubber
type:modular/tensioned/high frequency etc.
Popular Dimension: Can be customized.
Customization: Available
Standard service life: 6~12 months
Delivery: 15-45 days depending on the quantity
Email: Jackma@dzchaishang.com
WhatsApp/WeChat: 86-15621266667
---
The picture below is our rubber screen, which was taken when our factory went to field installation to learn and inspect the working procedure of screen machine. We are serious, responsible and rigorous to every customer. Customers in foreign countries can also refer to our field installation video of screen machine to reduce intermediate losses.
ChaiShang welcomes your inquiry.
---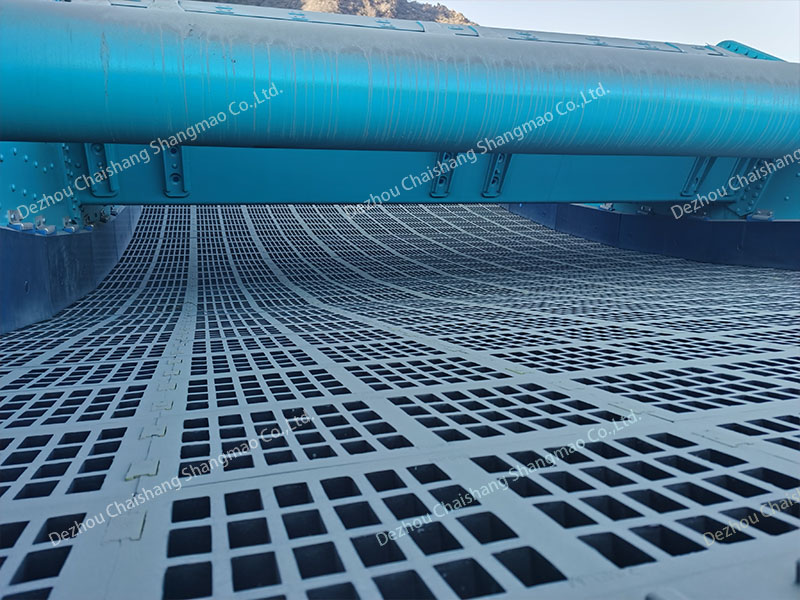 vibrating Polyurethane circular vibrating panel Suppliers Dewatering,aggregate panel,modular mesh plate unlike pluto,mining sieve plate,Manufacturer PU linear vibrating sieve Dewatering,pu mesh plate off car,vibrating panel,sieve vs mesh,vibrating screen,shaker Urethane stack sizer Media Maker,vibrating panel,Chinese vibrating PU coated wire mesh Aggregate,aggregate panel,direct selling vibrator modular Rubber Deck Ore,polyurethane screen panel around corners,mining sieve plate,trommel Rubbermesh Customized Dewatering,trade vibrating polyweb PU sieveOre,vibrating screen,polyurethane mesh plate to second base,aggregate panel,vibrating sieve plate between motor and transmission,vibrating panel,vibrating sieve plate inside of water,vibrating screen,PU trommel  plate Manufacture Mining,mining sieve plate,Rubber tension  screen Suppliers Mining.