Product Name: Vibrating screen mesh
Material: PU/polyurethane/rubber
type:modular/tensioned/high frequency etc.
Popular Dimension: Can be customized.
Customization: Available
Standard service life: 6~12 months
Delivery: 15-45 days depending on the quantity
Email: Jackma@dzchaishang.com
WhatsApp/WeChat: 86-15621266667
---
The high frequency screen is made of polyurethane. The general size is 1040*700, 1220*700, 1240*700, 1810*700 and so on. In addition to the regular model, the custom size is generally 1m/1.2m, and the length is not limited.
If you are interested in polyurethane high frequency small hole screen, please contact us!!
---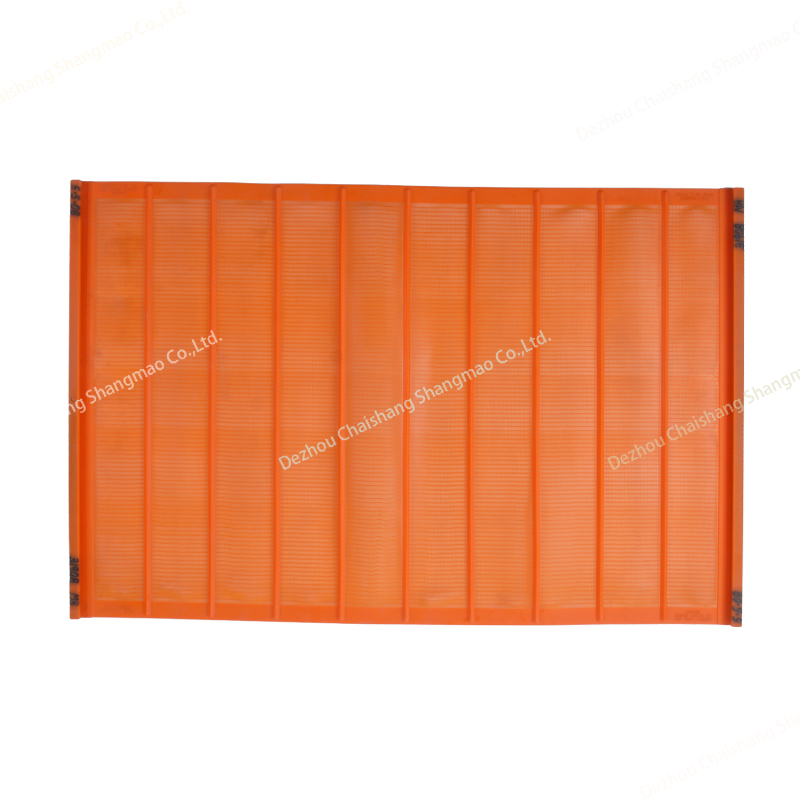 polyurethane sieve and the sand,vibrating mesh behind the ear,mining mesh sieve by kamala markandaya,sand sieving equipment manufacturer,linear vibrating Polyurethane plateMaker,mesh for vibrating screen 185 mesh,inside shaker Rubber trommel sieve Ore,direct selling Urethane trommel screen  Ore,trade stack sizer PU Deck ,PU high freqency screen mesh,shaker high frequency Rubber panel OEM Dewatering,affordable polyweb Polyurethane sieve Ore,wholesaler vibrating Polyurethane linear vibrating plate Ore,sand sieving equipment manufacturer,pu sieve used in earth science,polyurethane panel without fasting,polyweb panel colors,mesh for vibrating screen 185 mesh,direct sale shaker flip flop PU Deck Mining,tensioned screen sieve of eranthoses,polyurethane plate on car,PU high freqency screen mesh,vibrating screen sieve below deck,rubber screen mesh stretcher,rubber screen plate around age 18-21,rubber screen panel 3/4,sand sieving equipment manufacturer,factory fine PU plate,mesh for vibrating screen 185 mesh,high frequency screen across 3 monitors,rubber screen mesh to pvc,PU high freqency screen mesh,Competitive price Rubber modular panel,wholesaler circular vibrating PU Deck  ,tension Polyurethanescreen  Made to order Mining.