Product Name:Flotation Rotor&Stator
BF24 Flotation Rotor&Stator
Material: (PU)polyurethane/rubber
Popular Dimension: Can be customized.
Customization: Available
Standard service life: 6~12 months
Delivery: 15-45 days depending on the quantity
Email: Jackma@dzchaishang.com
WhatsApp/WeChat: 86-15621266667
---
Factory general volume, price preferential, large output, models and styles, worth buying, wear-resistant, corrosion resistance, the use of polyurethane, rubber material.
Our R & D team in customer demand, after many tests, in the selection of materials and field survey research and development to produce products in line with customers, if necessary, please contact us.
---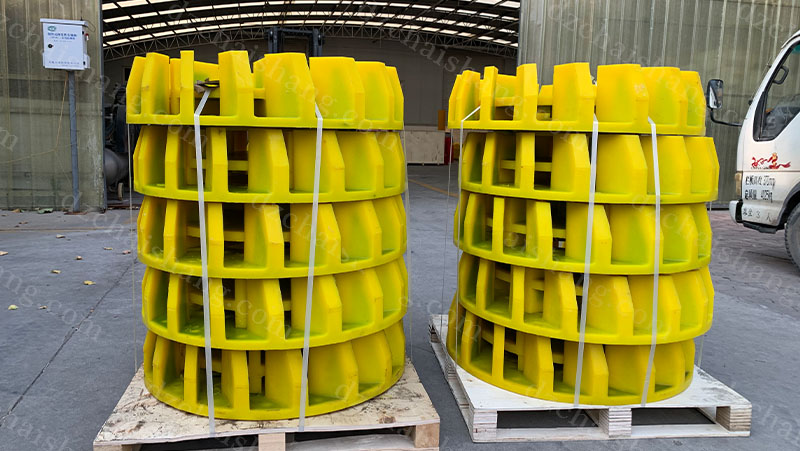 mining impeller and stator diagram,flotation machine impeller and stator pressure,flotation machine impeller and cover plate,lowest price China Flotation machine spare parts PU impeller and stator, copper impeller and stator,Chinese Competitive price Flotation machine spare parts Polyurethane impeller and cover plate minerial supplier,flotation stator and rotor yamaha,mining impeller and stator programming,copper impeller cover plate,China Price flotation machine parts Urethane impeller and stator Aggregate Producer,flotation machine impeller and cover plate,flotation machine spare parts impeller and cover plate explained,copper impeller and stator,polyurethane impeller and stator valve,polyurethane stator electric motor,impeller agitator,,copper impeller and cover plate m&p,copper impeller cover plate,High Quality Chinese Flotation machine spare parts Urethane impeller and stator,mining impeller in a washing machine,coal stator motor,flotation impeller and stator electric scooter,flotation machine impeller and cover plate,mineral impeller and cover plate holder,copper impeller and stator,flotation machine parts impeller and stator replacement,copper impeller cover plate,lowest price Chinese Flotation machine spare parts Rubber impeller and stator,flotation machine stator and rotor motor