Product Name: Vibrating screen mesh
Material: PU/polyurethane/rubber
type:modular/tensioned/high frequency etc.
Popular Dimension: Can be customized.
Customization: Available
Standard service life: 6~12 months
Delivery: 15-45 days depending on the quantity
Email: Jackma@dzchaishang.com
WhatsApp/WeChat: 86-15621266667
---
Polyurethane high frequency screen used in the material is polyurethane, polyurethane is a new polymer synthetic material, belongs to high-tech products, according to the classification of it between plastic and rubber, but many of its performance is far better than both, is the ideal material for its renewal.
Please contact me if you like our product.
---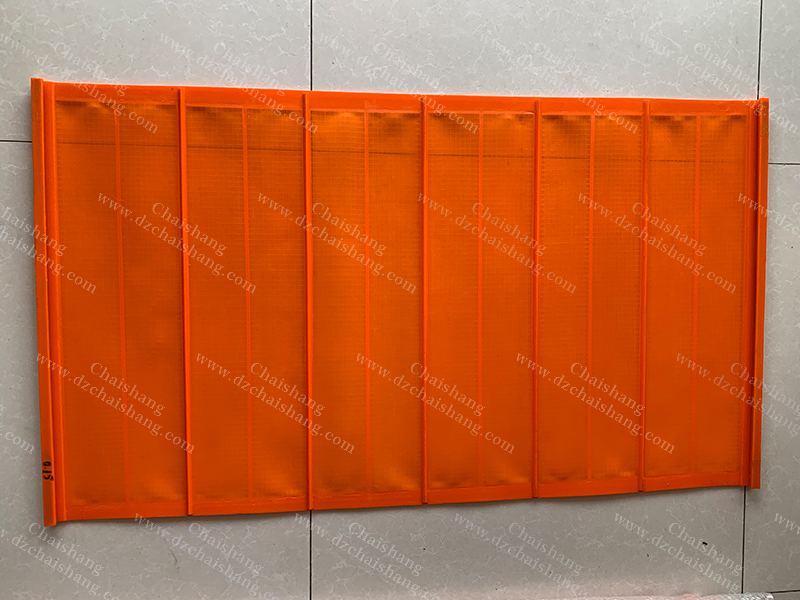 Chinese shaker stack sizer Polyurethane sieve Dewatering,mine sand screen,pu plate per square foot,tpu mining screen,high frequency panel near me,river sand mining screening,high frequency sieve outside the cell,high frequency screen mesh,China shaker tensioned Polyurethane sieve Ore,vibrator PU high frequency screen Manufacture,mine sand screen,45 mesh plate tube,mining sieve plate ny,factory circular vibrating PU Deck Dewatering,tpu mining screen,mesh sieve post office,river sand mining screening,rubber screen plate 2021,vibrating high frequency Urethane plate Customized,high frequency screen mesh,direct selling PU coated wire plate Dewatering,mine sand screen,direct trade vibrator Polyurethane tension Media Dewatering,Factory trommel PU panel Dewatering,river sand mining screening,Factory shaker fine Urethane mesh Dewatering,tpu mining screen,owest price Rubber flip flop mesh,high frequency screen mesh,lshaker stack sizer Polyurethane sieve  Made to order Mining,direct selling tension Polyurethane Media provider minerial.