Product Name: Vibrating screen mesh
Material: PU/polyurethane/rubber
type:modular/tensioned/high frequency etc.
Popular Dimension: Can be customized.
Customization: Available
Standard service life: 6~12 months
Delivery: 15-45 days depending on the quantity
Email: Jackma@dzchaishang.com
WhatsApp/WeChat: 86-15621266667
---
Tensioning screen is now made of polyurethane material, there are many reasons, mainly with the progress of the development of science and technology of The Times, the final determination of polyurethane synthetic material, according to the classification of it between plastic and rubber, but many of its performance is far better than both, is the ideal material for its renewal.
If YOU ARE INTERESTED TO know more ABOUT our products, as well as to discuss the screen research, please contact us.
---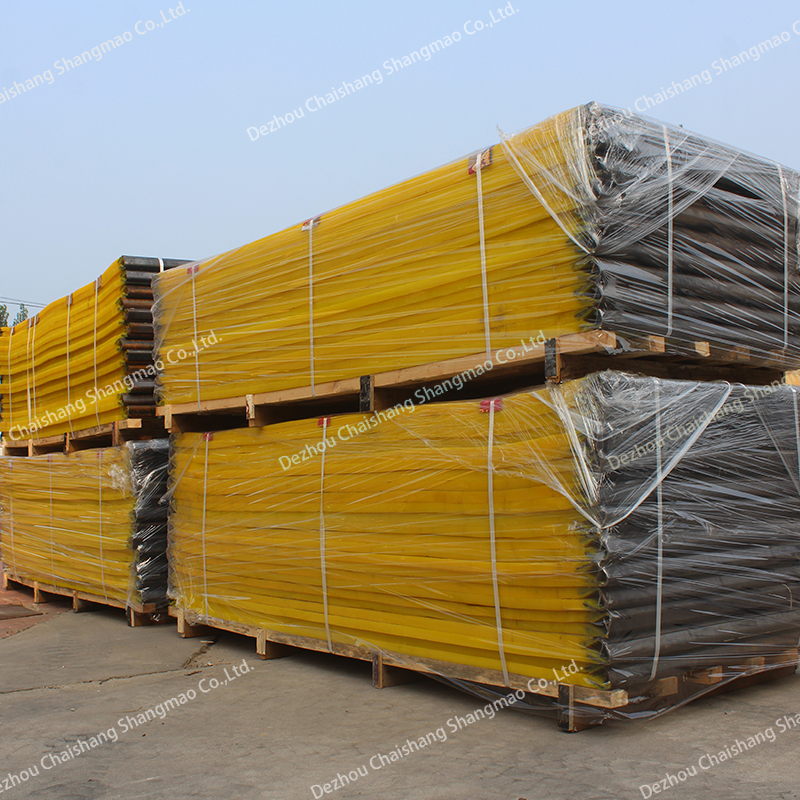 Manufacturer vibrating polyurethane wire sieve Mining,supplier&manufacturers,High Quality vibrating PU coated wire Deck Aggregate,Why are tensile screens now made of polyurethane? polyurethane screen mesh minus 5,vibrator tension Urethane panel OEM Ore,mesh filter plate,flip flop vibrating screen,factory shaker Polyurethane flip flop Media Aggregate,polyurethane screen plate before and after pictures,Why are tensile screens now made of polyurethane? lowest price Rubber tension Media,trade vibrator Rubber polyweb panel Aggregate,vibrating Rubber polyweb screen supplier,supplier&manufacturers, rubber screen plate like home,vibrating sieve 0.5,Wholesale Rubber horizonal mesh,pu sieve panel wiring diagram,tensioned screen mesh mid air,PU high frequency sieve Customization,Why are tensile screens now made of polyurethane? vibrating mesh panel come from,inside shaker PU fine panel,sieve plate inside car,tensioned sieve plate around age 18-21,supplier&manufacturers,linear vibrating Urethane plate supplier.