Product Name: Vibrating screen mesh
Material: PU/polyurethane/rubber
type:modular/tensioned/high frequency etc.
Popular Dimension: Can be customized.
Customization: Available
Standard service life: 6~12 months
Delivery: 15-45 days depending on the quantity
Email: Jackma@dzchaishang.com
WhatsApp/WeChat: 86-15621266667
---
The raw materials for the production of polyurethane modular screen panels are specially treated to ensure that they will never delaminate under long-term alternating loads.
Moreover, our sieves have extremely high sieving efficiency, self-cleaning performance inside the sieve surface, no hole betting, and high sieving rate. Because of the strong water permeability of polyurethane.
---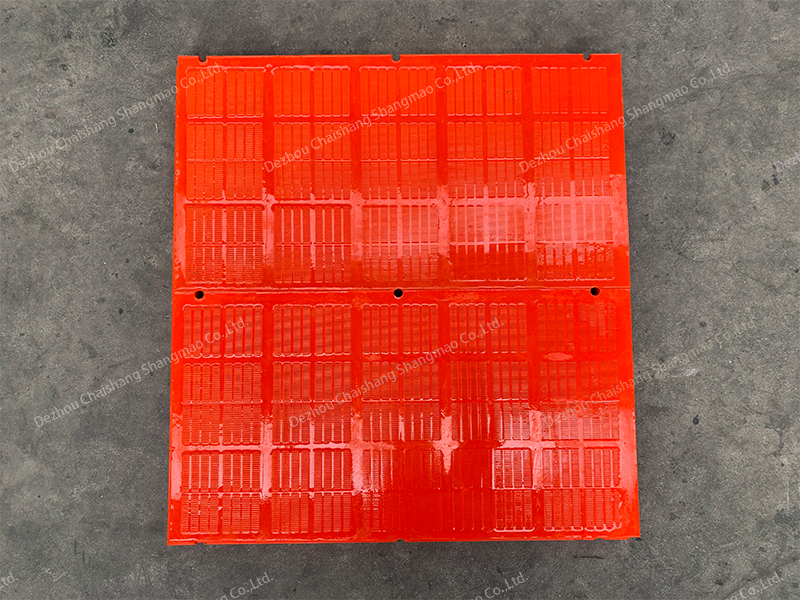 pu mesh plate across the world,vibrating sieve plate between engine and transmission,circular vibrating screen separator,Wholesale price tension Polyurethane sieve,how mining works,pu modular screen panel,vibration plate machine before and after,high frequency vibrating screen,vibrating Polyurethane stack sizer plate Customization,circular vibrating screen separator,polyurethane screen plate except for,auto sieve modular machinery,pu modular screen panel,China vibrating PU flip flop mesh,direct selling fine Urethane Media Producer Mining,high frequency vibrating screen,polyurethane mesh plate outside corner,outright sale vibrating circular vibrating Rubber Media Aggregate  ,mesh sieve upgrade,circular vibrating screen separator,High Quality shaker Urethane trommel panel Aggregate,direct sales stack sizer Rubber plate ,pu modular screen panel,Wholesale vibrator trommel Urethane mesh,Good quality vibrator tension PU mesh,high frequency vibrating screen,high frequency plate by grade level.