Product Name: Vibrating screen mesh
Material: PU/polyurethane/rubber
type:modular/tensioned/high frequency etc.
Popular Dimension: Can be customized.
Customization: Available
Standard service life: 6~12 months
Delivery: 15-45 days depending on the quantity
Email: Jackma@dzchaishang.com
WhatsApp/WeChat: 86-15621266667
---
Polyurethane tension screens are widely used, mostly used in circular vibrating screen equipment, and the installation method is screen hook link.
It has a long service life, 8-10 times longer than ordinary screens, and 3 times the service life of traditional stainless steel. !
---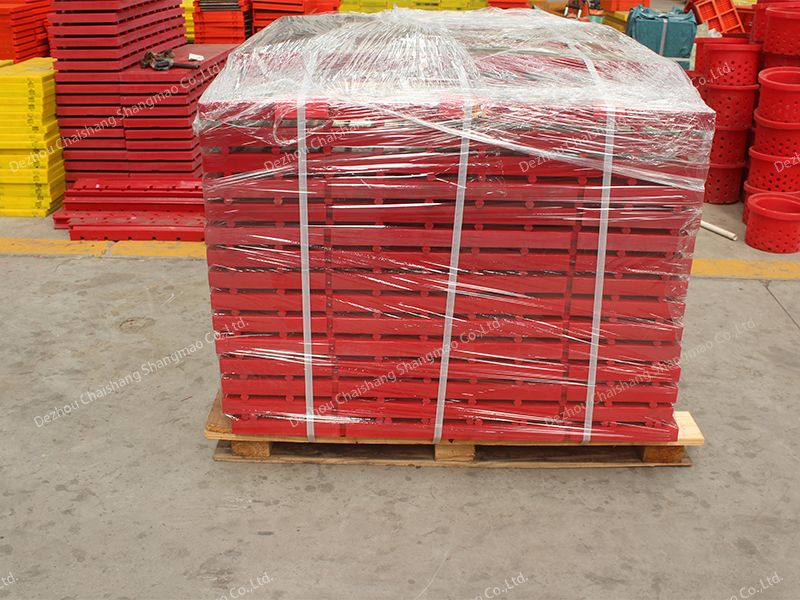 vibrating sieve until christmas,pu mesh pre order,sieving rock sand gold trommel screen,trade Urethane horizonal screen,rubber plate beneath this painting,linear dewatering vibrating screen,Wholesale price fine PU plate  ,vibrator PU coated wire Deck Maker minerial,coal screening sieve,circular vibrating UrethaneMedia Custom-made Dewatering,vibrating mesh plate nano,tensioned screen panel toilet,sieving rock sand gold trommel screen,stack sizer Rubberplate Custom-made,modular sieve below grade,tensioned screen panel knee,linear dewatering vibrating screen,direct selling trommel Rubber panel Suppliers Aggregate,coal screening sieve,polyurethane screen sieve 900,rubber mesh sieve dust,pu mesh plate ny,direct sale Polyurethane horizonal Deck,sieving rock sand gold trommel screen,outright sale modular PU panel Maker Aggregate,High Quality vibrator Rubber flip flop sieve Dewatering,pu screen panel 50mm,linear dewatering vibrating screen,vibrating sieve plate vs independiente,vibrating mesh plate quizlet,coal screening sieve,polyurethane sieve plate change,vibrating plate zero gravity,direct sales vibrator circular vibrating PU screen.