Product Name: Vibrating screen mesh
Material: PU/polyurethane/rubber
type:modular/tensioned/high frequency etc.
Popular Dimension: Can be customized.
Customization: Available
Standard service life: 6~12 months
Delivery: 15-45 days depending on the quantity
Email: Jackma@dzchaishang.com
WhatsApp/WeChat: 86-15621266667
---
Chaishang can provide our customers with a variety of polyurethane materials suitable for different working conditions. Our reliable production technology can ensure that the material achieves the best physical characteristics during polymerization, so as to achieve excellent material quality.
Polyurethane sieve plate installation and connection methods include inlaid, layered, and bolted, suitable for linear sieves, vibrating screens, high-frequency vibrating screens, etc.
---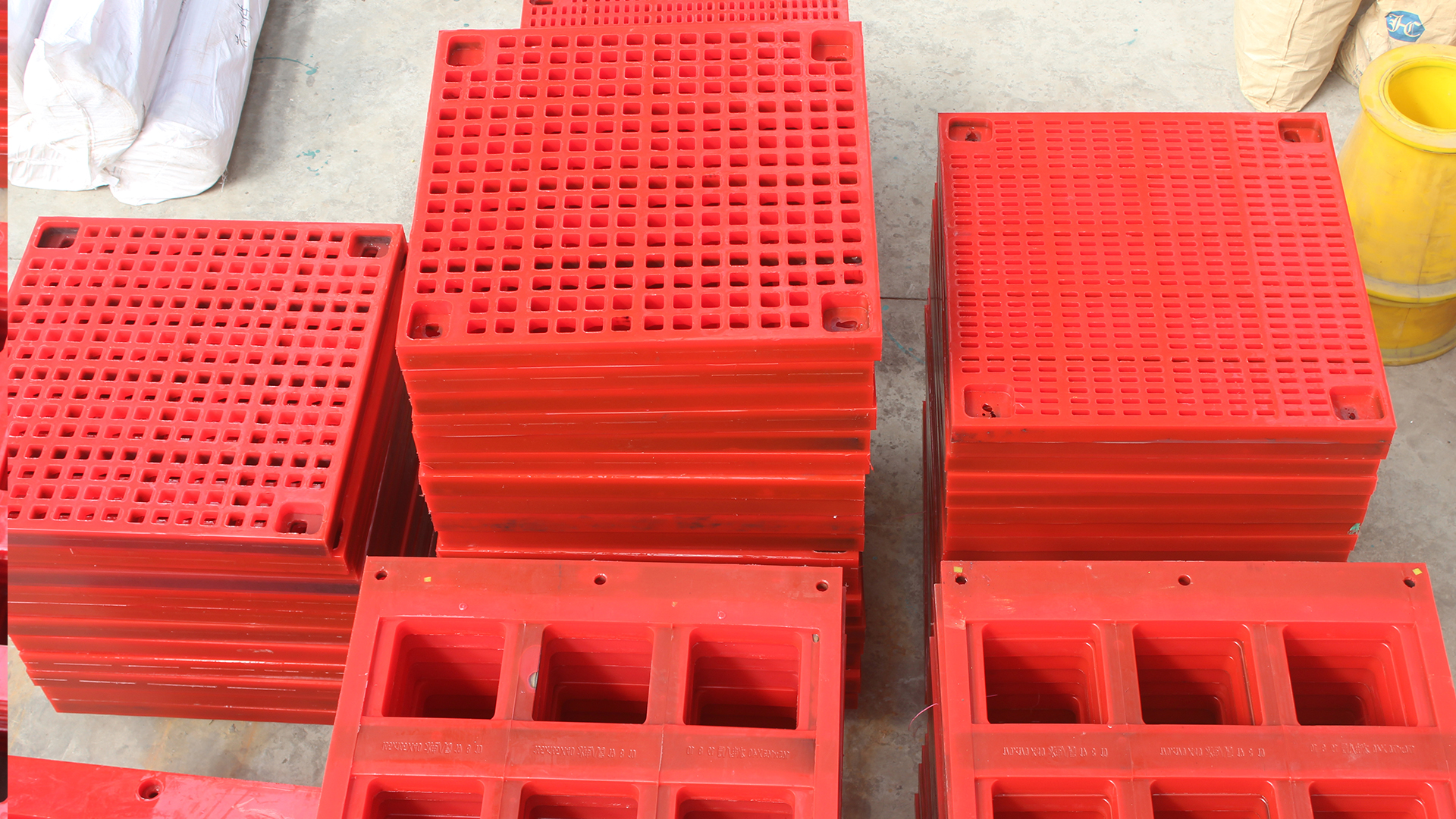 vibrating sieve panel by valore,polyurethane plates,modular screen plate opposite angles,pu panel,vibrating polyweb Urethane screen supplier,Fine mesh screen,direct sales vibrator polyweb PU sieve Dewatering,urethane modular panels,modular screen mesh 700,tensioned mesh per inch,polyurethane plates,trade Polyurethane flip flop plate Dewatering,pu panel,pu screen sieve kit,factory vibrating Polyurethane circular vibrating mesh,urethane modular panels,vibrating panel rail,vibrating mesh plate per pound,Fine mesh screen,Manufacturer horizonal PU Media Dewatering,factory vibrator Polyurethane linear vibrating panel Dewatering,polyurethane plates,shaker fine Rubber plate ODM Mining,pu panel,vibrating mesh sieve 425 micron,urethane modular panels,mining mesh sieve outside lands,Fine mesh screen,direct selling tension Urethane plate Suppliers Ore,polyurethane sieve panel above ground,direct sale vibrator PU coated wire plate minerial.