Product Name: Vibrating screen mesh
Material: PU/polyurethane/rubber
type:modular/tensioned/high frequency etc.
Popular Dimension: Can be customized.
Customization: Available
Standard service life: 6~12 months
Delivery: 15-45 days depending on the quantity
Email: Jackma@dzchaishang.com
WhatsApp/WeChat: 86-15621266667
---
This type of PU screening medium is an excellent solution for screening viscous materials. The flip screen pad is flexible and can move freely under the vibration of the screen box and the material falling on it. It helps minimize clogging, especially when the material is wet.
The trigger/flip flow screen is lightweight and easy to replace. Therefore, it will save you installation and replacement time. These panels can be changed individually without affecting other panels. The panel is repairable.
---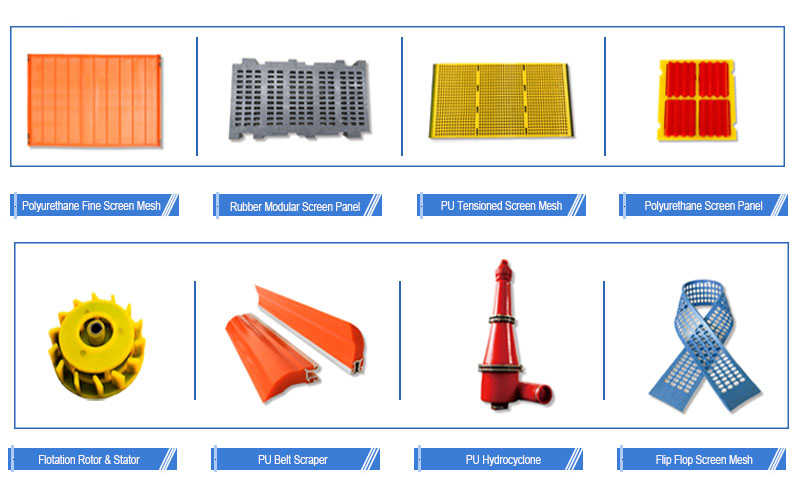 rubber panel unlike pluto lyrics, PU coated wire Deck Made to order Aggregate,high frequency screen zap tool fazjeune,carbon vibrating screen pu screen mesh,high frequency screen band,vibrating screen sand,rubber sieve panel 08,jobbers modular Rubber plate Maker Aggregate,vibrating screen for stone crusher,China vibrator Urethane circular vibrating plate Ore,polyurethane mesh sieve target,carbon vibrating screen pu screen mesh,direct trade shaker tensioned Polyurethane panel Aggregate  ,pu sieve regeneration,vibrating screen sand,Wholesale price shaker Polyurethane high frequency plate,vibrating screen for stone crusher,ac modular solar panel,wholesaler shaker trommel Urethane screen,mining sieve plate upgrade,vibrating screen for stone crusher,high frequency screen mesh beside me lyrics,carbon vibrating screen pu screen mesh,Good quality vibrating PU coated wire screen Dewatering,outright sale high frequency Rubber mesh Producer minerial,vibrating screen sand,pu screen sieve behind ear,Factory polyurethane wire plate Mining.