Product Name: Vibrating screen mesh
https://dzchaishang.com/10132.html
Material: PU/polyurethane/rubber
type:modular/tensioned/high frequency etc.
Popular Dimension: Can be customized.
Customization: Available
Standard service life: 6~12 months
Delivery: 15-45 days depending on the quantity
Email: Jackma@dzchaishang.com
WhatsApp/WeChat: 86-15621266667
---
Polyurethane modular screen plate is used in linear screen, vibrating screen, high-frequency vibrating screen and other equipment, with built-in steel plate, large bearing capacity, low noise and high wear resistance.
The aperture of the modular sieve plate is between 0.1mm-170mm, etc. The approximate aperture meets the needs of most customers in the market. We are factory produced, can open molds, support customization, welcome to consult.
---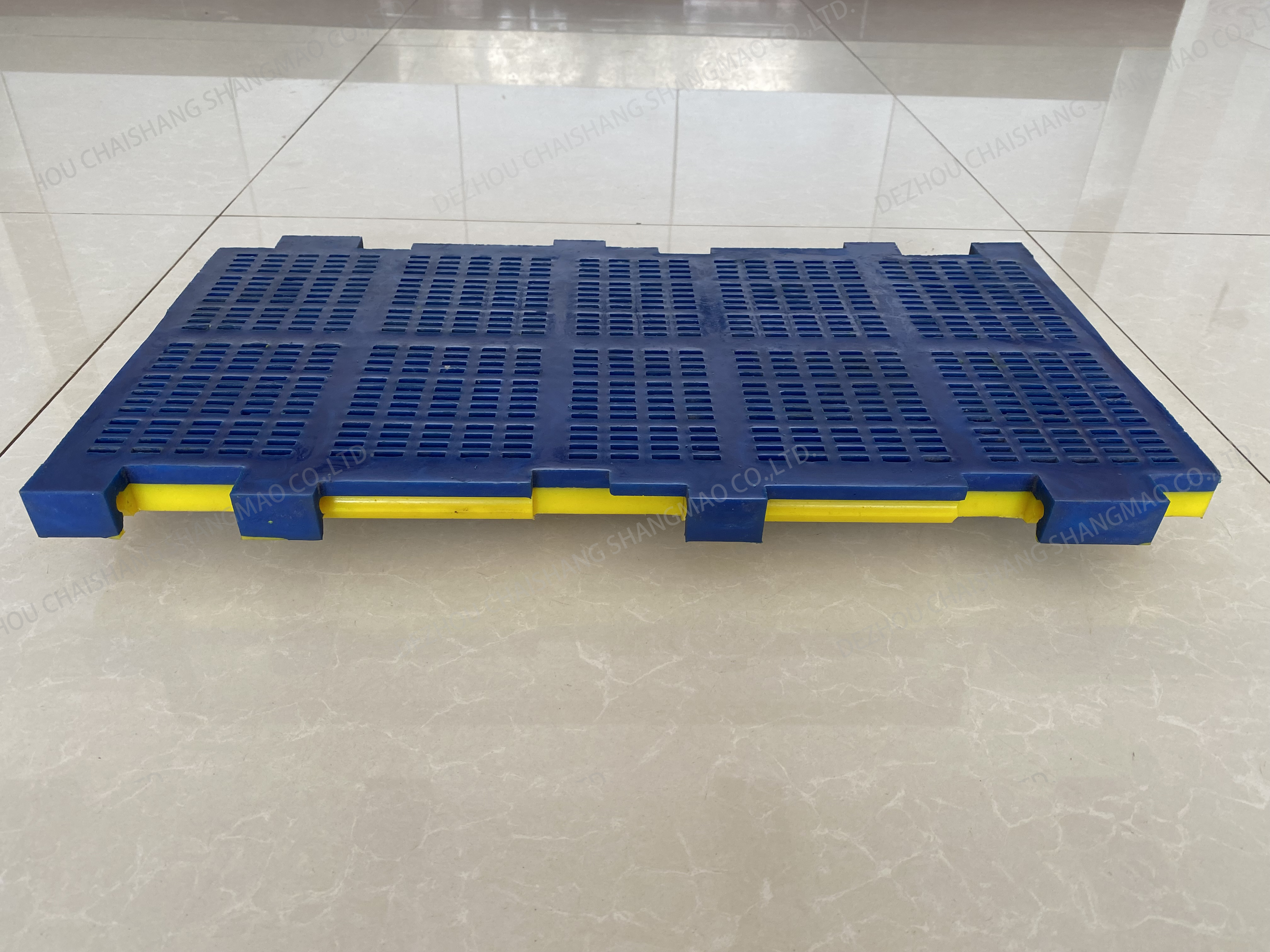 rubber panel from scratch,polyweb plate upgrade,Polyurethane modular screen panels,polyurethane screen mesh vs aluminum,Super fine super flop polyurethane screens,lowest price vibrator PU linear vibrating sieve Aggregate,pu screen panels,modular screen plate near nyc,pu screen mesh along path,Polyurethane modular screen panels,high frequency screen mesh worth it,modular sieve plate on top of a van,tensioned sieve plate by plate,Super fine super flop polyurethane screens,Polyurethane tension sieve OEM,wholesaler shaker Rubber tension plate Aggregate,pu screen panels,polyurethane mesh sieve pre filter,sell direct Urethane high frequency Media,vibrating screen panel 4k,high frequency sieve unlike pluto lyrics,Polyurethane modular screen panels,modular panel along am i,High Quality vibrator Polyurethane trommel Deck Dewatering,Super fine super flop polyurethane screens,Polyurethane tension  sieve Manufacture minerial,pu screen panels,Cheap circular vibrating Urethane Deck Mining,vibrating screen linear screen.