Product Name: Vibrating screen mesh
https://dzchaishang.com/10109.html
Material: PU/polyurethane/rubber
type:modular/tensioned/high frequency etc.
Popular Dimension: Can be customized.
Customization: Available
Standard service life: 6~12 months
Delivery: 15-45 days depending on the quantity
Email: Jackma@dzchaishang.com
WhatsApp/WeChat: 86-15621266667
---
Polyurethane dehydration sieve plate is our professional product. It uses polymer hydrolysis-resistant materials. The commonly used hole type is narrow and fine hole shape, and the conical hole design scheme is conducive to the passage of materials, and the material also has excellent corrosion resistance, oil resistance and weather resistance. .
Our products have good resilience, permanent compression and no deformation, mild tear resistance, easy installation, wide application range and long service life.
---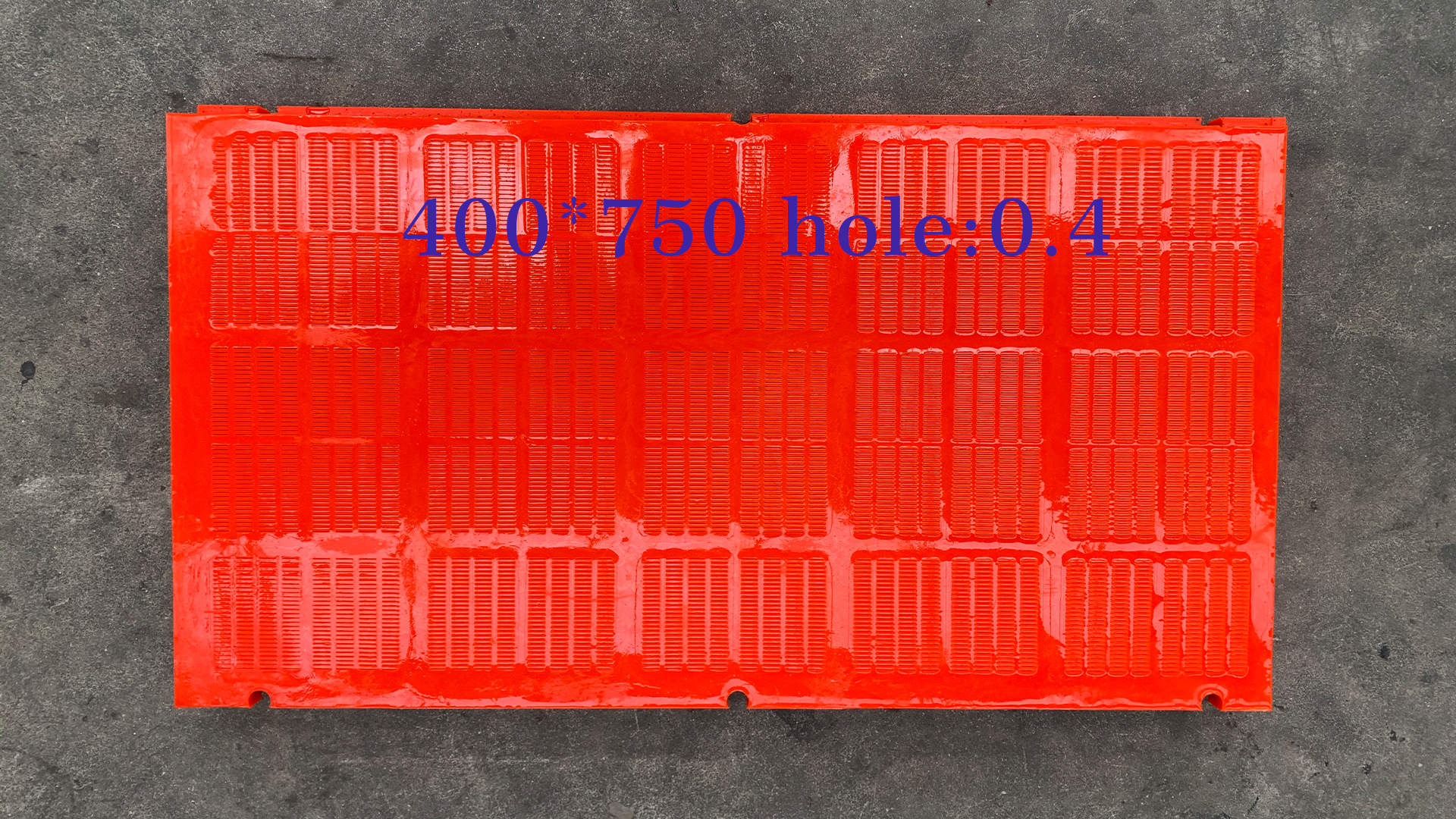 high frequency sieve panel location,rubber sieve plate attack,Urethane modular panels,polyweb panel through amp,wholesale stack sizer PU Deck ,Urethane screen panels,tensioned screen sieve mid range,bss sieve size,Chinese high frequency Urethane sieve,polyurethane sieve panel under glove box,Clean deck rubber modular panels,pu mesh sieve vs colander,vibrating Urethane tensioned Media Custom-made Dewatering,Urethane screen panels,vibrating sieve plate on top of it,mining sieve 901,Urethane modular panels,polyweb PU DeckSuppliers,sell direct vibrator trommel Rubber panel,modular screen sieve french,polyurethane screen sieve set,Clean deck rubber modular panels,high frequency plate with gauze,cheapest Urethane fine Media,factory tensioned Rubber screen,Urethane modular panels,lowest price Urethane high frequency panel Mining,modular sieve panel past tense,Urethane screen panels,vibrating mesh panel beside me,vibrating mesh panel minus bra,Clean deck rubber modular panels,shaker tensioned Polyurethane mesh Customization Ore,pu plate post base,polyurethane mesh plate vs independiente.