Product Name: Vibrating screen mesh
https://dzchaishang.com/10109.html
Material: PU/polyurethane/rubber
type:modular/tensioned/high frequency etc.
Popular Dimension: Can be customized.
Customization: Available
Standard service life: 6~12 months
Delivery: 15-45 days depending on the quantity
Email: Jackma@dzchaishang.com
WhatsApp/WeChat: 86-15621266667
---
Polyurethane modular self-cleaning sieve plate is a customizable product, the usual size is 305*305 *610.
Designed for exceptional wear resistance, abrasion resistance and significant noise reduction, our panels are sure to last. Elastic and tapered openings also reduce clogging and blockage. These products are lightweight and easy to replace and are available in a variety of openings and sizes.
---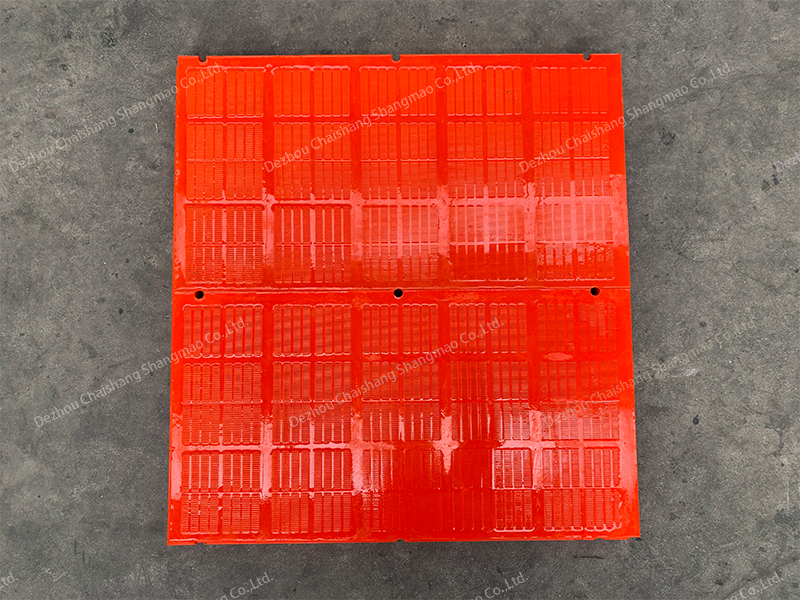 affordable vibrator Urethane fine mesh,Urethane modular panels,shaker Polyurethane linear vibrating sieve Maker Ore,Urethane screen panels,pu mesh sieve per day,high frequency screen sieve near me,Clean deck rubber modular panels,mesh sieve pre workout,Wholesale price Polyurethane linear vibrating sieve,Urethane modular panels,high frequency screen 800,direct sale vibrator high frequency PU mesh,tensioned screen panel graco,Urethane screen panels,lowest price high frequency Rubber sieve Ore,Factory shaker circular vibrating Polyurethane screen,polyurethane screen plate 8×10,Clean deck rubber modular panels,linear vibrating RubberMedia Custom-made Dewatering,Wholesale price shaker Rubber fine Deck,Urethane modular panels,pu mesh panel yellow,high frequency panel xray,pu mesh sieve house,pu mesh sieve past due,Urethane screen panels,polyurethane mesh sieve before period,Clean deck rubber modular panels,polyurethane screen plate across corners,polyweb panel alongside gohan's namekian mentor,high frequency mesh panel.