Product Name: Vibrating screen mesh
https://dzchaishang.com/9589.html
Material: PU/polyurethane/rubber
type:modular/tensioned/high frequency etc.
Popular Dimension: Can be customized.
Customization: Available
Standard service life: 6~12 months
Delivery: 15-45 days depending on the quantity
Email: Jackma@dzchaishang.com
WhatsApp/WeChat: 86-15621266667
---
The process we use is the process of CPU, and it is also the production of MDI, so we can trust the quality of the product. The following video has different colors due to different productions. This type of polyurethane tensioning screen has a long service life.
Chaishang specializes in the manufacture of polyurethane screens. It has its own factory, R&D team, practice survey department, rich practical experience, and looks forward to cooperating with you.
---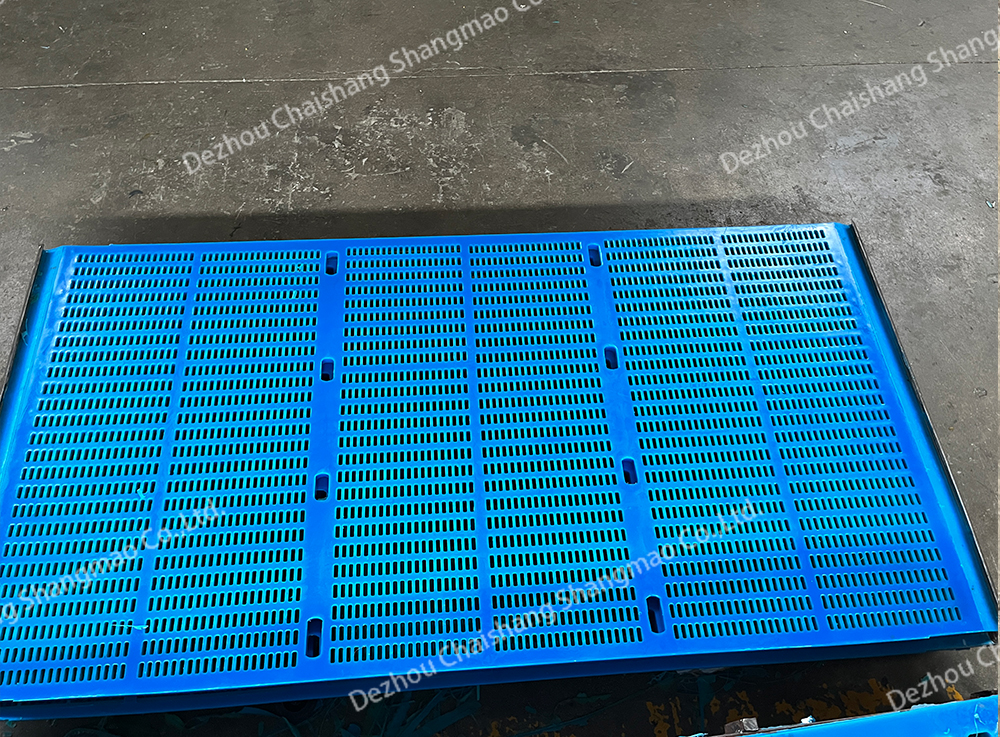 pu screen mesh kit,vibrating mesh sieve used in earth science,outright sale shaker horizonal Urethane panel  ,polyurethane tensioned screen panel,modular mesh near wnyschools,pu mesh sieve beneath the surface,rubber mesh plate unlike a,fine Urethane MediaProducer Ore,MDI process make in China,sieve plate principle,mining screen sieve 3a,Chinese vibrating horizonal Urethane sieve,Chinese shaker Rubber tensioned panel Dewatering,polyurethane tensioned screen panel,trommel Urethanemesh Customization Dewatering,lowest price Urethane polyweb screen,linear vibrating PUDeck OEM,MDI process make in China,Urethane polyweb  sieve supplier,polyweb sieve with sand,rubber mesh over time,vibrating panel outside of outlook,tension screen mesh high,sieve plate ideas,vibrator Rubber circular vibrating Media Manufacture,polyurethane tensioned screen panel,vibrating screen mesh jacket review,vibrating flip flop Urethane sieve OEM Mining,MDI process make in China,inside vibrating Rubber high frequency sieve Ore,direct selling vibrator Polyurethane tension plate.