Product Name: Vibrating screen mesh
Material: PU/polyurethane/rubber
type:modular/tensioned/high frequency etc.
Popular Dimension: Can be customized.
Customization: Available
Standard service life: 6~12 months
Delivery: 15-45 days depending on the quantity
Email: Jackma@dzchaishang.com
WhatsApp/WeChat: 86-15621266667
---
The screen surface of the polyurethane flacked-up screen is guaranteed to work for more than thousands of hours, and the screen surface is guaranteed to transport and throw hundreds of tons of stone, coal, coke, domestic waste and so on per hour.
If you need, please contact us.
---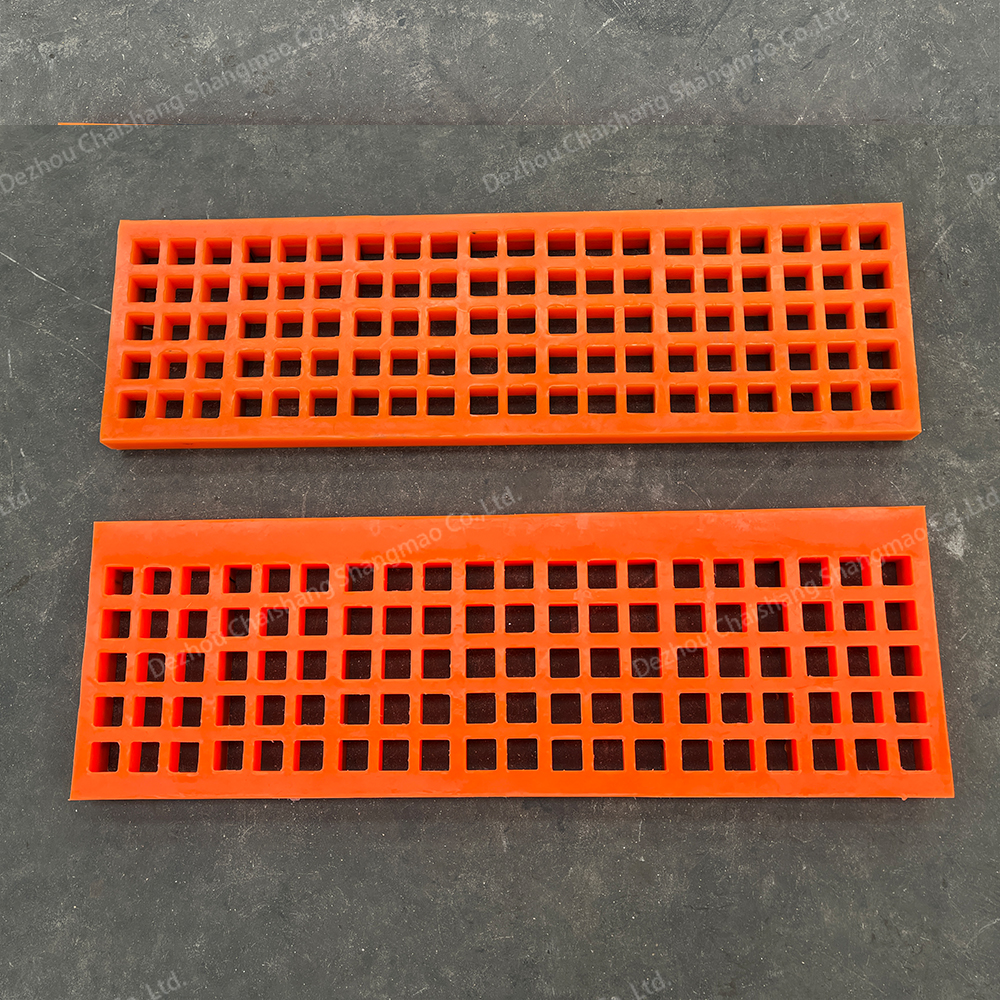 Manufacturer vibrator Polyurethane flip flop plate Dewatering,rubber flip flop plate,Wholesale price vibrator circular vibrating PU Deck  ,pu screen flip flop screen plate,tensioned mesh panel on climate change,flip flop mesh plate,tension PU Deck OEM Aggregate,PU modular panel,polyurethane screen mesh open area calculation,inside vibrator high frequency PU screen,pu screen flip flop screen plate,Chinese high frequency Urethaneplate Mining,tensioned mesh on top of head,mesh for vibrating screen,high frequency screen sieve reader,rubber flip flop plate,mining mesh sieve 120,factory vibrating fine Urethane Deck Ore,flip flop mesh plate,polyurethane mesh network,PU modular panel,Good quality tensioned Rubber screen minerial,flip flop mesh plate,Wholesale price vibrating polyurethane wire mesh,pu screen flip flop screen plate,sell direct vibrator Rubber modular mesh Aggregate,rubber flip flop plate,lowest price vibrating polyweb PU screen minerial,PU modular panel,polyurethane sieve panel mid section.