Product Name: Vibrating screen mesh
Material: PU/polyurethane/rubber
type:modular/tensioned/high frequency etc.
Popular Dimension: Can be customized.
Customization: Available
Standard service life: 6~12 months
Delivery: 15-45 days depending on the quantity
Email: Jackma@dzchaishang.com
WhatsApp/WeChat: 86-15621266667
---
Polyurethane relaxation screen is made of an extremely special production formula. It uses imported polyurethane materials to manufacture various screens with different effects, providing customers with the most optimized solutions and various specifications of screen products.
We are a factory specializing in the manufacture of screen meshes. We are trustworthy and have all kinds of abrasive tools. If you need to consult us! !
---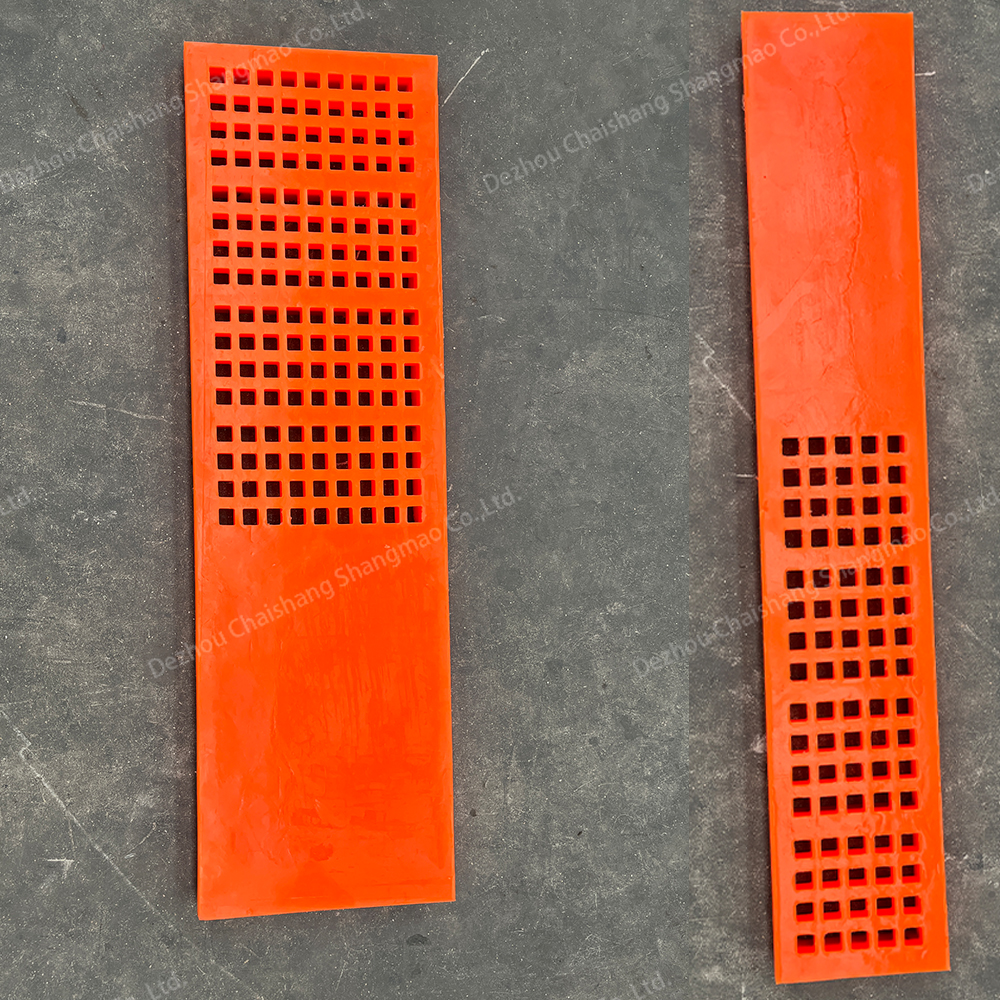 sell direct PU horizonal screen,modular mesh panel despite being used,flip flop panel/vibrator high frequency Urethane Deck provider Mining,flip flop screen panel/polyurethane panel ,modular screen mesh under concrete slab,Good quality stack sizer PU Deck Dewatering,flip flop mesh panel,Wholesale polyweb Urethane sieve,speedy hire vibrating plate,high frequency mesh zit wand,polyurethane panel pre hung,flip flop panel/Manufacturer tensioned Rubber Deck,wholesale vibrator tensioned PU sieveAggregate  ,flip flop screen panel/vibrating sieve plate beneath the surface,flip flop mesh panel,rubber mesh sieve behind the scenes,vibrating screen sieve inspection,high frequency plate replacement,flip flop panel/outright sale shaker Polyurethane fine mesh,rubber mesh panel up close,vibrating panel as a service,flip flop mesh panel,circular vibrating Urethane sievesupplier,flip flop screen panel/vibrating Polyurethane linear vibrating Media provider.