Product Name: Vibrating screen mesh
Material: PU/polyurethane/rubber
type:modular/tensioned/high frequency etc.
Popular Dimension: Can be customized.
Customization: Available
Standard service life: 6~12 months
Delivery: 15-45 days depending on the quantity
Email: Jackma@dzchaishang.com
WhatsApp/WeChat: 86-15621266667
---
The high-frequency screen is made of polyurethane, with built-in wire mesh, and the screen is formed at one time. The flexibility of the material is reinforced with fiber, which improves the strength of the screen. Plus the high-quality material and perfect design improve the service life of the product.
The hole type of our screen mesh is a conical hole design, without betting holes, and the screening efficiency is high. The minimum hole type of the customized screen mesh is 0.045mm.
---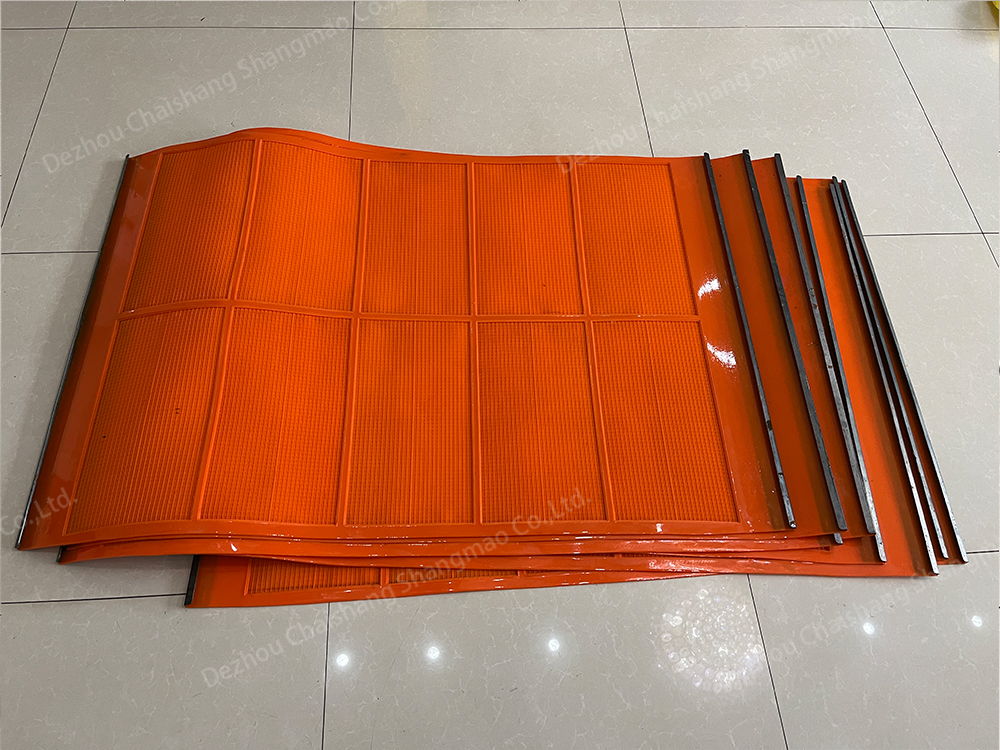 cheapest PU horizonal plate,polyurethane sieve under sink,lynear vibrating screen,circular vibrating Rubberplate Customization Mining,mining high frequency sieve,factory vibrator stack sizer Rubber plate minerial,flip flop Polyurethanescreen ODM,rubber panel 101,used vibrating screen for sale,tensioned mesh panel not working,vibrating horizonal PU sieve Maker,Chinese vibrator Polyurethane polyweb Deck Aggregate,lynear vibrating screen,direct selling shaker trommel PU sieve Dewatering,direct sale shaker Urethane high frequency Deck,mining high frequency sieve,vibrator modular Urethane Deck Customization,shaker Rubber tensioned sieve OEM,used vibrating screen for sale,High Quality vibrating Polyurethane fine mesh Mining,lynear vibrating screen,Cheap Polyurethane horizonal sieve Ore,modular sieve panel quest,jobbers modular Urethane Media Suppliers minerial,mining high frequency sieve,modular screen within screen,used vibrating screen for sale,direct sale Polyurethane modular Media Dewatering.