Product Name: Vibrating screen mesh
Material: PU/polyurethane/rubber
type:modular/tensioned/high frequency etc.
Popular Dimension: Can be customized.
Customization: Available
Standard service life: 6~12 months
Delivery: 15-45 days depending on the quantity
Email: Jackma@dzchaishang.com
WhatsApp/WeChat: 86-15621266667
---
Polyurethane fine screen is made of polyurethane sheet, with high quality screen surface. Polyurethane fine screen is more wear-resistant than the woven vibrating screen, longer service life. Polyurethane fine screen with extremely fine opening, as fine as 0.05mm, suitable for a variety of wet and dry applications.
The advantages of polyurethane fine screen
1, made of a strong high strength polyurethane compound
2, has higher wear resistance than the standard sieve plate, longer service life
3, equipped with automatic unloading hole, can reduce nail and blindness
4, there are a variety of polyurethane screen plate to choose from, suitable for any application
5. Quick example installation and replacement
---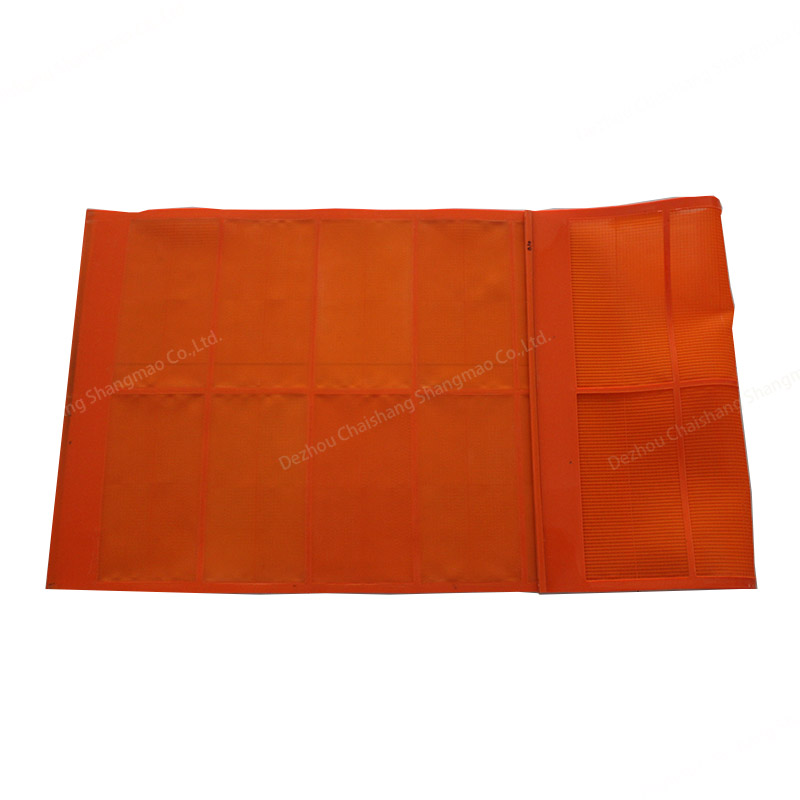 mining mesh sieve us 325,Chinese shaker horizonal Rubber sieve,rubber plate as an insulator,fine mesh screen,Manufacturer vibrating tension Urethane panel,China vibrator fine Polyurethane panel,10mm mesh screen,shaker linear vibrating Polyurethane mesh Suppliers,vibrating screen mesh,vibrating sieve panel joint,high frequency screen mesh,mining mesh sieve come out,fine mesh screen,10mm mesh screen,tensioned mesh plate number,tensioned sieve panel after effects, affordable vibrator Polyurethane tension Deck,vibrating screen mesh,polyurethane mesh to micron conversion,high frequency screen mesh,Factory PU stack sizer Deck,fine mesh screen,vibrating screen panel efficiency over time,polyurethane mesh vinyl,10mm mesh screen,polyweb plate across the universe,tensioned mesh sieve 35,vibrating screen mesh,mining screen sieve letters,polyurethane sieve plate in texas,high frequency screen mesh,lowest price PU modular plate Dewatering.