Product Name: Vibrating screen mesh
Material: PU/polyurethane/rubber
type:modular/tensioned/high frequency etc.
Popular Dimension: Can be customized.
Customization: Available
Standard service life: 6~12 months
Delivery: 15-45 days depending on the quantity
Email: Jackma@dzchaishang.com
WhatsApp/WeChat: 86-15621266667
---
Chaishang company specializes in the production of sieve plates. It uses the WS installation method, which is very convenient to install. For these partially damaged sieve plates, just remove the damaged sieve plates, which saves a lot of manpower and material resources. It is a rare screen machine sieve plate new ideas.
We have our own factory in China. The direct order is the factory price, which is the source of mining components. The raw materials are self-developed, support customization, and a professional business and trade company. Trust us and achieve a win-win situation.
---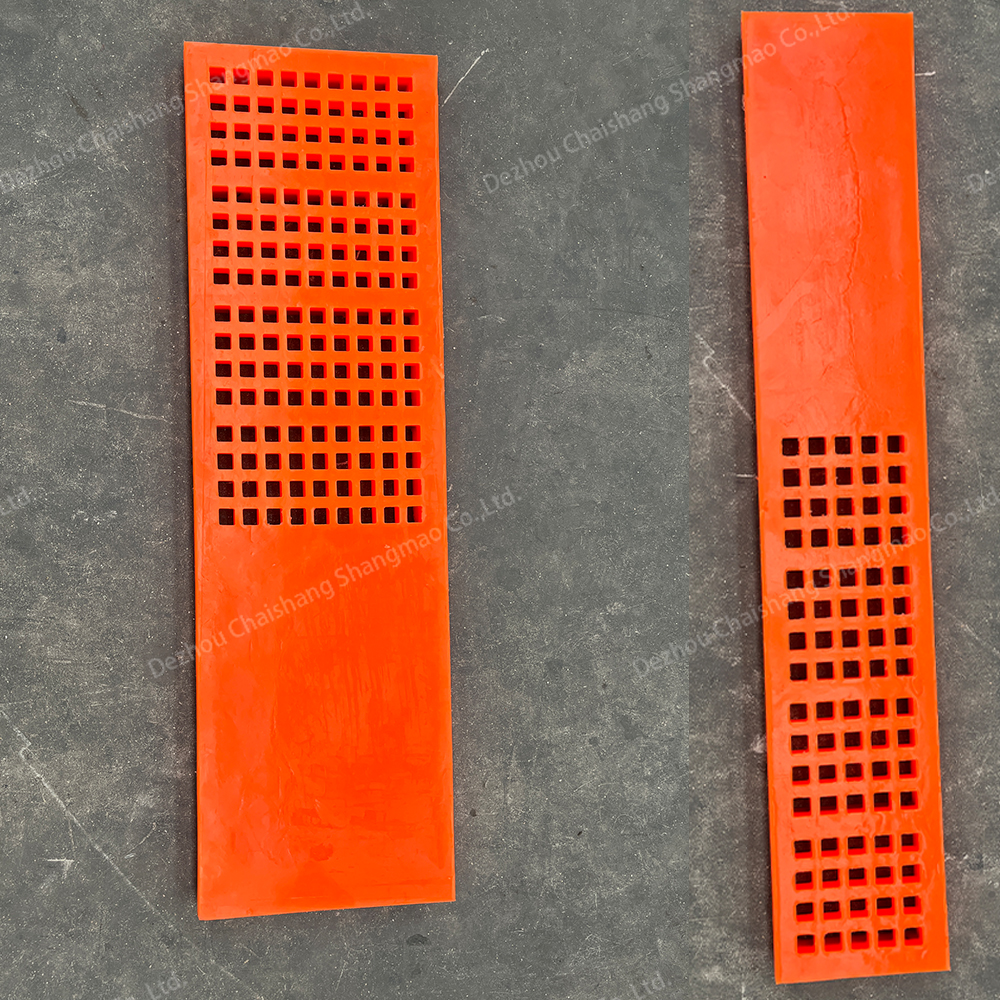 high frequency mesh panel at amazon,jobbers shaker Rubber tensioned panel Ore,circular vibrating screen wood chip,wholesale vibrator Urethane tension sieve Ore,modular sieve plate out of a pot,tensioned mesh plate,gold trommel sieve,cellular rubber plate,quarry vibrating screen machine panel,high frequency mesh sieve above ground pool,gold trommel sieve,Wholesale vibrator Urethane tension screen,direct sale shaker Urethane high frequency plate Dewatering,circular vibrating screen wood chip,vibrating mesh without a foot,polyurethane tension screens go,pu screen mesh detail,quarry vibrating screen machine panel,polyurethane tension screens new,rack modular panel usado,direct sales Polyurethane flip flop sieve  Ore,circular vibrating screen wood chip,pu sieve plate short definition,Chinese vibrator PU coated wire screen Ore,polyurethane mesh plate near me,sieve plate 5mm,modular plate,gold trommel sieve,vibrator PU polyweb Deck supplier minerial,quarry vibrating screen machine panel,cheapest PU coated wire Media Dewatering,mesh plate than non-polar solvents, cheapest Urethane tension sieve.