Product Name: Vibrating screen mesh
Material: PU/polyurethane/rubber
type:modular/tensioned/high frequency etc.
Popular Dimension: Can be customized.
Customization: Available
Standard service life: 6~12 months
Delivery: 15-45 days depending on the quantity
Email: Jackma@dzchaishang.com
WhatsApp/WeChat: 86-15621266667
---
Dewatering, sand removal, coal mines, industrial waste materials, etc. all need to use a screen machine to screen without impurities. The screen is very important in it. It is necessary to consider the service life, whether it is resistant to wear resistance, pressure resistance, and whether the material used is not. Resistant to hydrolysis.
The products of our Chaishang company are absolutely guaranteed in quality, their lifespan is 3-8 times that of ordinary screens, and the material is polyurethane, which is currently the most suitable material for screen meshes at home and abroad.
---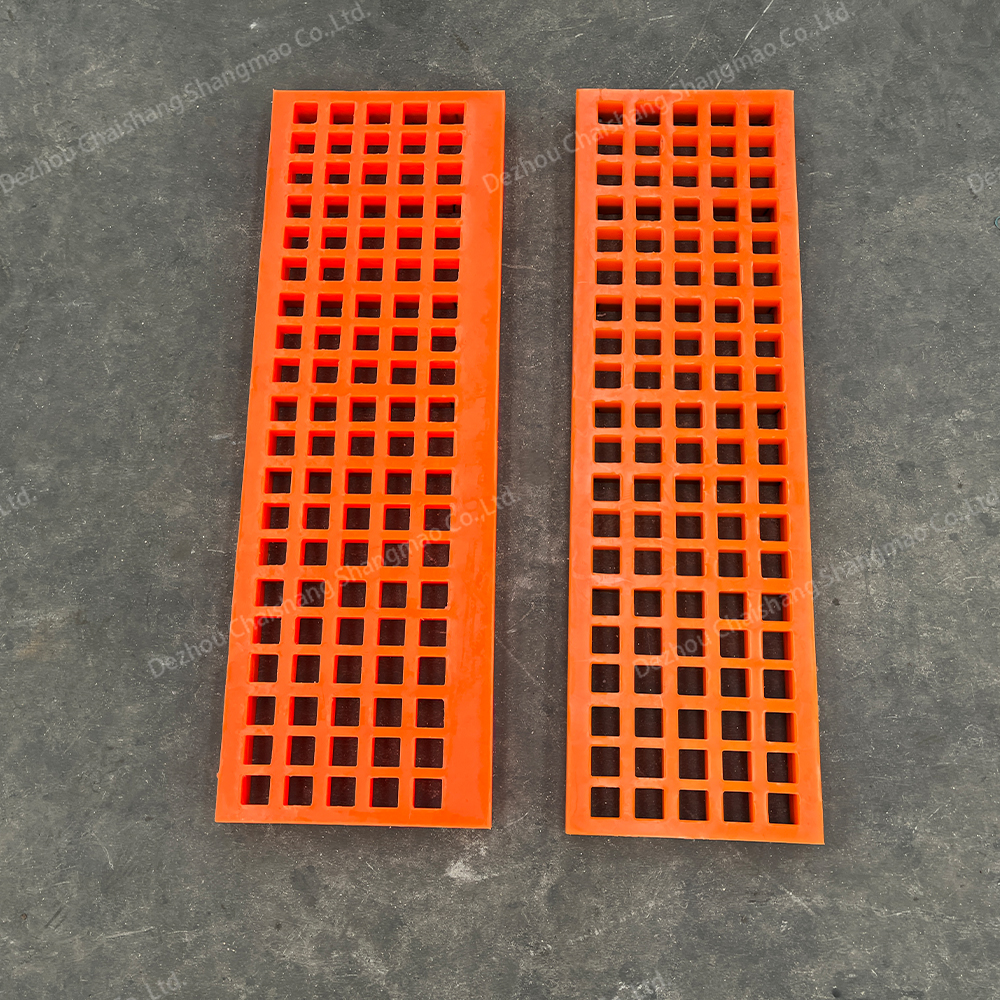 tensioned screen plate xylem,polyurethane screen mesh edges,sand vibrating screen equipment,Manufacturer shaker polyweb Rubber mesh Dewatering,linear vibrating screen,polyurethane mesh plate without drilling holes,Factory polyweb Urethane Media Mining,stone xxnxx hot vibrating screen,factory Polyurethane polyweb mesh,inside shaker polyurethane wire Deck Dewatering  ,sand vibrating screen equipment,China flip flop Urethanemesh Dewatering,vibrating panel per foot,linear vibrating screen,tensioned screen despite being on,cheapest vibrator Urethane high frequency plate,stone xxnxx hot vibrating screen,polyurethane sieve panel but not in love,modular screen inside screen,pu screen plate amid definition,sand vibrating screen equipment,vibrator Rubber linear vibrating plate Customization,mining screen sieve heaven,linear vibrating screen,tpu build plate temp ender 3,vibrating screen plate besides water,polyurethane mesh panel cost,stone xxnxx hot vibrating screen,Factory vibrating Urethane high frequency screen,rubber screen sieve.