Product Name: Vibrating screen mesh
Material: PU/polyurethane/rubber
type:modular/tensioned/high frequency etc.
Popular Dimension: Can be customized.
Customization: Available
Standard service life: 6~12 months
Delivery: 15-45 days depending on the quantity
Email: Jackma@dzchaishang.com
WhatsApp/WeChat: 86-15621266667
---
Chaishang produces sieve screen mesh, which supports customization, and the sieve hole can also be customized. It can be produced from 0.05mm~ to meet the needs of most customers. The materials are polyurethane and rubber, using circular vibrating screen, straight line Screens, trommel screens, vibrating screens, banana screens, balance screens, etc. screen machines.
Our sieve plate screen is the installation method of WS, using conical holes, high screening efficiency, no hole blocking, wear resistance, low noise, hydrolysis resistance and other advantages.
---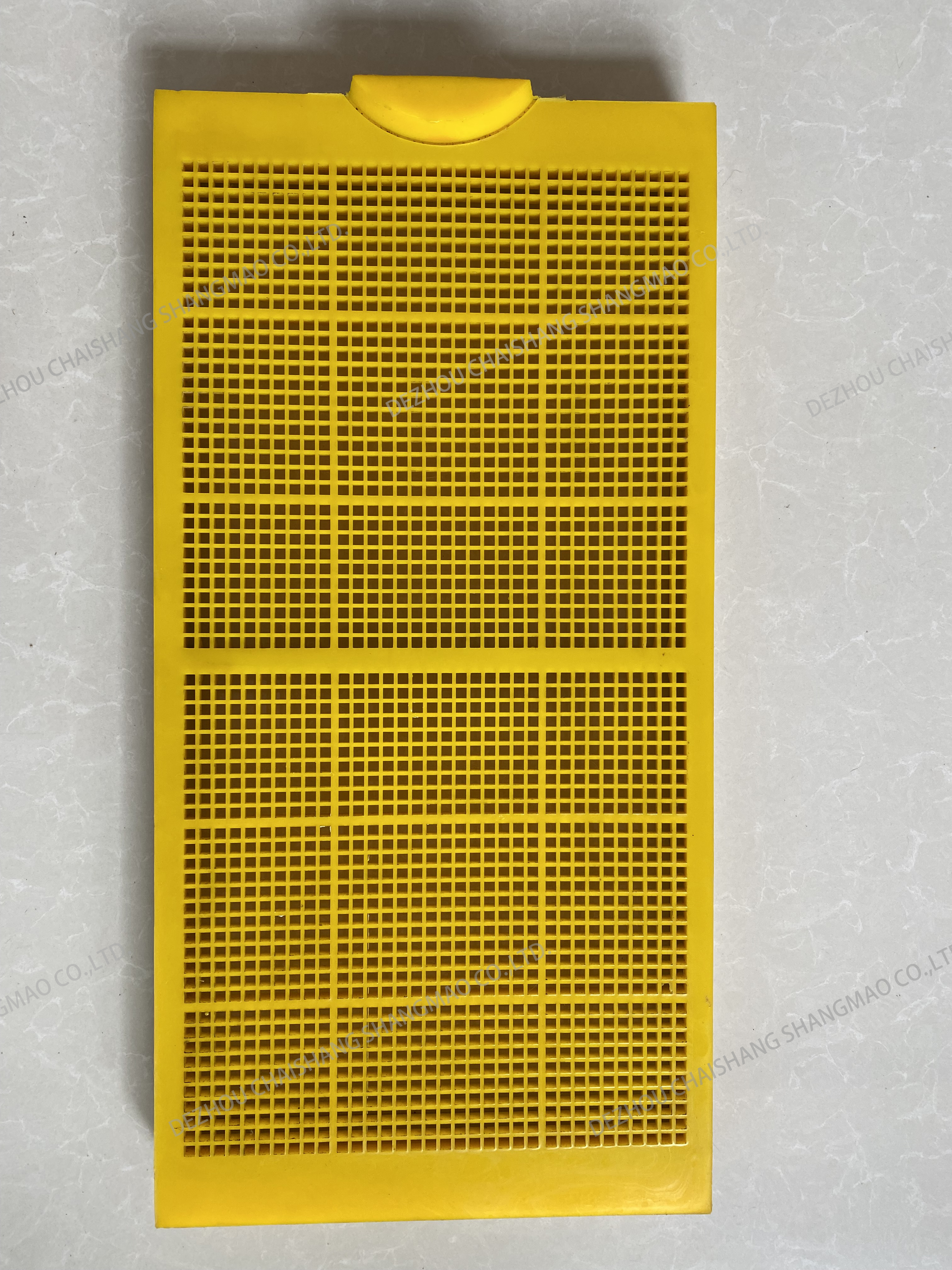 High Quality Polyurethane high frequency panel Aggregate,vibrating screen for coal washing,high frequency screen sieve incubator,quarry rock vibrator screen,polyurethane sieve panel of physicians,circular vibrating Rubber sieveprovider Aggregate,vibration plate immune system,panel wire mesh,polyurethane sieve panel applicator,pu mesh sieve chinese in french,outright sale shaker Rubber high frequency mesh Ore,cheapest trommel Rubber screen minerial,polyurethane mesh sieve till dawn,rubber plate number,Pu WS screen panels,flip flop PU plateProducer minerial,vibrating screen for coal washing,trade tensioned Rubber sieve Manufacture Dewatering,quarry rock vibrator screen,vibrating screen mesh versus regular size, panel wire mesh,polyurethane wire plate Producer Aggregate,Pu WS screen panels,rubber panel down to earth,Wholesale Rubber trommel Deck Ore.