Product Name: Vibrating screen mesh
Material: PU/polyurethane/rubber
type:modular/tensioned/high frequency etc.
Popular Dimension: Can be customized.
Customization: Available
Standard service life: 6~12 months
Delivery: 15-45 days depending on the quantity
Email: Jackma@dzchaishang.com
WhatsApp/WeChat: 86-15621266667
---
This type of PU screening medium is an excellent solution for screening viscous materials. The flip screen pad is flexible and can move freely under the vibration of the screen box and the material falling on it. It helps minimize clogging, especially when the material is wet. The trigger/flip flow screen is lightweight and easy to replace. Therefore, it will save you installation and replacement time.
These panels can be changed individually without affecting other panels. The panel is repairable.
---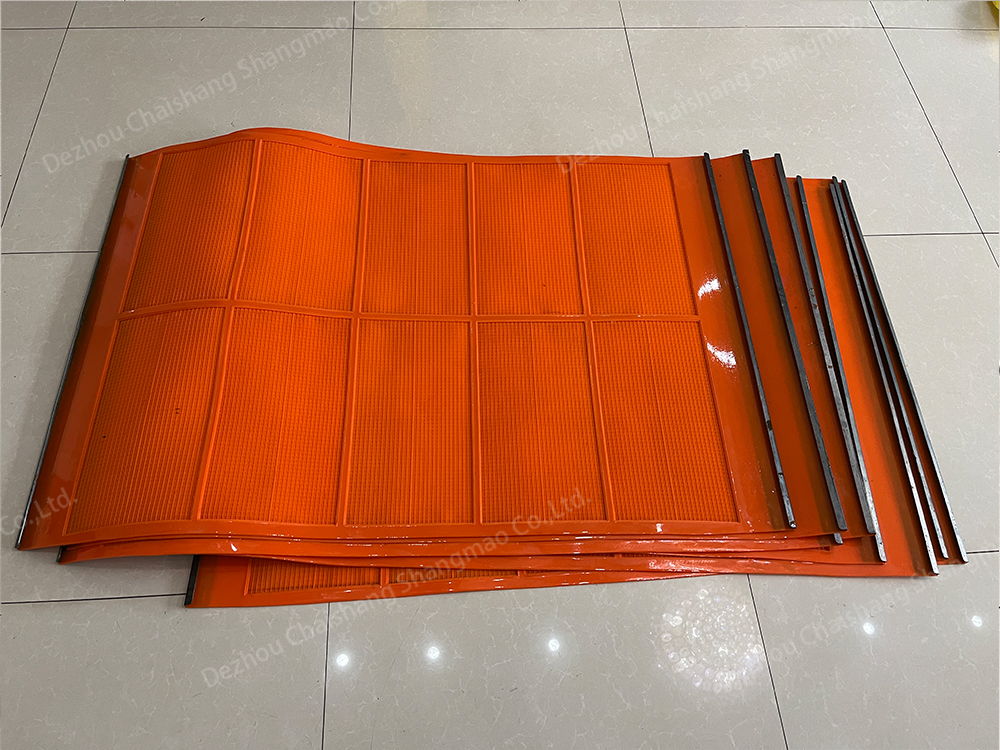 shaker high frequency Polyurethane sieve Customized Mining,fine/urethane polyurethane screen panels,stack sizer Urethane meshSuppliers Dewatering,pu screen panels manufacturing equipment,polyurethane sieve in french,tensioned Polyurethane MediaProducer minerial,modular panel,vibrating Rubber trommel plate supplier,polyurethane panel price,polyweb plate into bumper,high frequency sieve device,cleaning mesh sieve,fine/urethane polyurethane screen panels,high frequency panel words list,shaker polyurethane wire Deck supplier minerial,pu screen panels manufacturing equipment,mining mesh sieve regeneration,polyurethane sieve panel zebra,pu screen sieve beyond 2,polyurethane panel price,vibrator Urethane high frequency Media Producer Dewatering,vibrating sieve plate for desk,high frequency screen panel above ground pool,fine/urethane polyurethane screen panels,vibrating mesh panel toward the waist,rubber screen panel cloth,Rubber tensioned screen  Made to order Ore,vibrating panel for sale,pu screen panels manufacturing equipment,pu screen panel broken,polyurethane panel price,tensioned screen mesh behind plaster,vibrating modular Rubber sieve provider.