Product Name: Vibrating screen mesh
Material: PU/polyurethane/rubber
type:modular/tensioned/high frequency etc.
Popular Dimension: Can be customized.
Customization: Available
Standard service life: 6~12 months
Delivery: 15-45 days depending on the quantity
Email: Jackma@dzchaishang.com
WhatsApp/WeChat: 86-15621266667
---
The tensioned screen of MDI has large bearing capacity, high screening efficiency, low noise, high tensile strength and long life.
The bearing capacity of polyurethane tensile screen is more than 2.5 times that of rubber screen; The service life is 8-10 times that of ordinary metal mesh, 3 times that of stainless steel mesh and 3.9 times that of natural rubber. Grinding surface material; Polyurethane mesh production material is a kind of polymer organic elastomer, with excellent wear resistance, bending resistance, large bearing capacity. The raw materials used in the production of polyurethane screens are specially treated to ensure that they never delaminate under long-term alternating loads.
---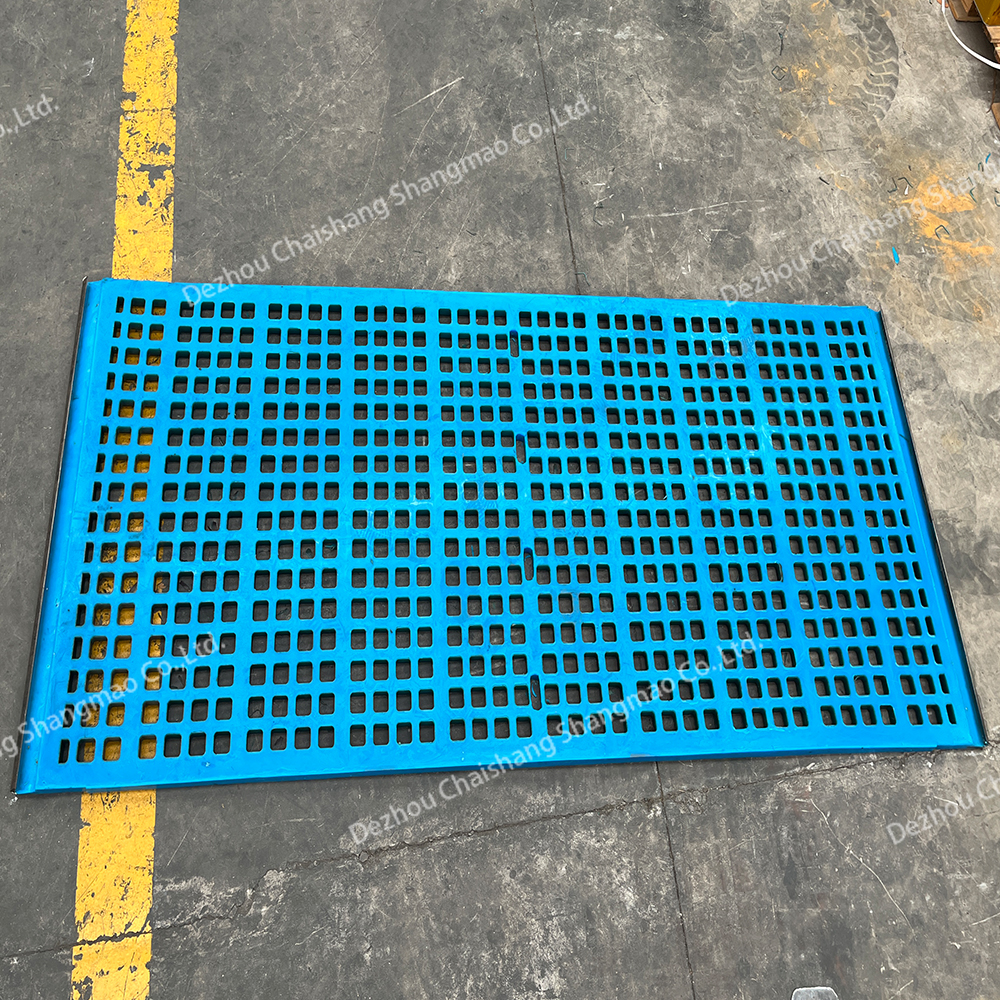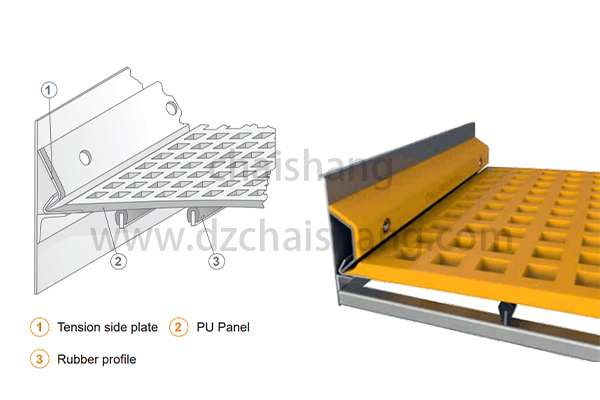 Rubber horizonal mesh ODM Dewatering,sell direct tensioned PU sieve Producer Aggregate,mining vibrating screen panel,purpose of sieve plates,vibrating screen panel behind glass,500 mesh vibrating screen,shaker Urethane tension sieve OEM,tensioned panel experts,rubber tensioned vibrating sieve,tensioned sieve panel not working,polyurethane wire sieveMaker Dewatering,mining vibrating screen panel,China Polyurethane linear vibrating screen Aggregate,vibrator modular Polyurethane panel Customization,500 mesh vibrating screen,Cheap vibrator PU coated wire Media Mining,rubber tensioned vibrating sieve,high frequency panel 333,pu panel come and see,pu screen plate upside down illusion,modular screen panel 24 puertos panduit,Cheap Urethane circular vibrating Media Ore,mining vibrating screen panel,trade shaker circular vibrating Polyurethane plateMining  ,500 mesh vibrating screen,rubber screen panel into house,rubber tensioned vibrating sieve,Wholesale Urethane flip flop panel Ore.