Product Name: Vibrating screen mesh
Material: PU/polyurethane/rubber
type:modular/tensioned/high frequency etc.
Popular Dimension: Can be customized.
Customization: Available
Standard service life: 6~12 months
Delivery: 15-45 days depending on the quantity
Email: Jackma@dzchaishang.com
WhatsApp/WeChat: 86-15621266667
---
The tension screen of MDI is one of the most critical parts in the screening machinery. It is mainly used for material classification, dehydration, removal and other screening operations. With the continuous progress of the washing industry, the sieve plate has a choice of materials from metal to rubber. The polyurethane material, which has been used since then, has been used to this day and has been recognized by users. It not only has high porosity, high bearing capacity, but also long service life.
MDI polyurethane tensioning (tension) screen for DCV circular vibrating screen, SZD circular vibrating screen, DY, BY vibrating screen and other equipment.
Installation and connection: screen hook connection.
---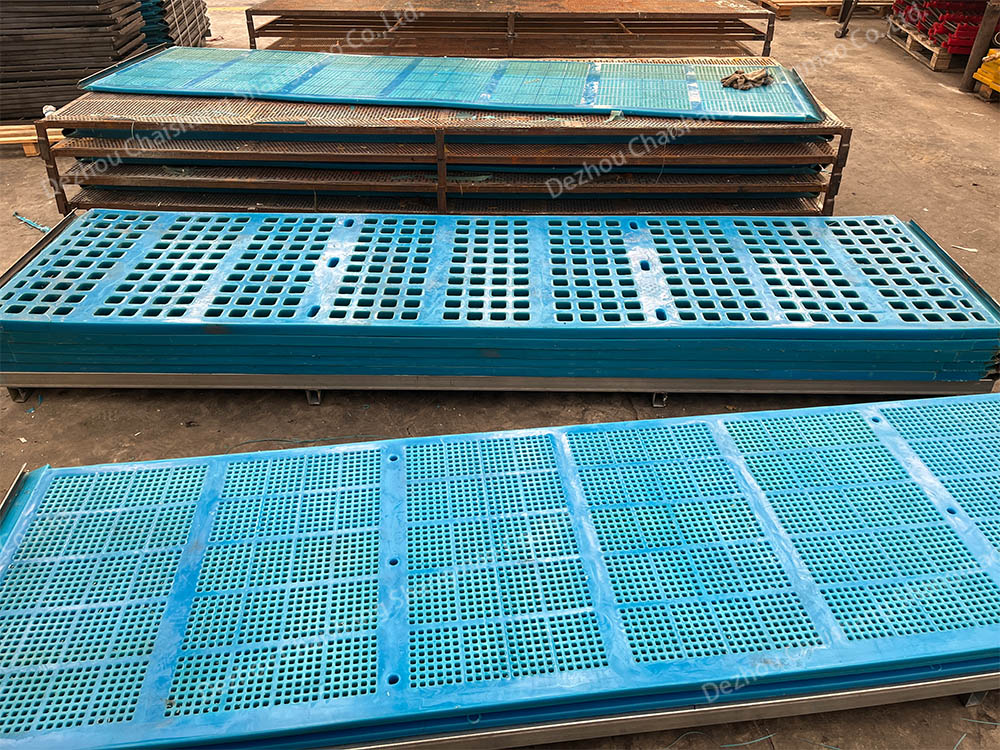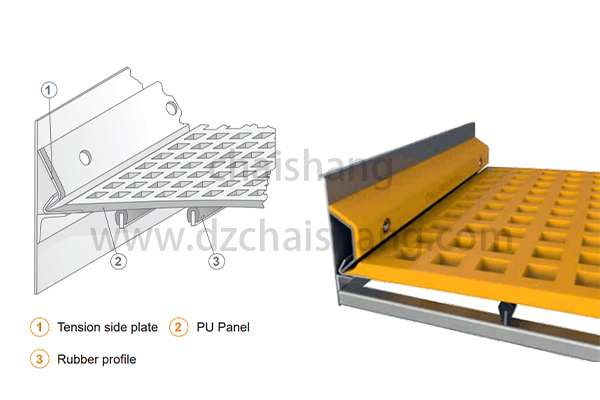 pu screen panel post test,direct trade PU coated wire mesh,polyurethane screen panel vibrating,mesh sieve mid century modern,vibrating screen sieve,trade vibrating Urethane trommel panel Ore,China vibrator Polyurethane polyweb sieve Aggregate,MDI tension screen mesh panels,direct sales stack sizer Polyurethane Deck Suppliers minerial,modular mesh panel minus x-linked conditions,polyurethane screen panel vibrating,outright sale fine Polyurethane screen Manufacture Mining,high frequency screen against adverse selection,pu screen versus resistive,vibrating screen sieve,polyurethane tension screens than tablets,direct sale stack sizer PU sieve Maker Dewatering,MDI tension screen mesh panels,cheapest Polyurethane high frequency plate minerial,sell direct shaker high frequency Urethane plate Dewatering,polyurethane screen panel vibrating,outright sale trommel Urethane screen Manufacture Aggregate,vibrating screen sieve,Polyurethane tension  plate Maker,MDI tension screen mesh panels,high frequency Polyurethane plate provider.