Product Name: Vibrating screen mesh
Material: PU/polyurethane/rubber
type:modular/tensioned/high frequency etc.
Popular Dimension: Can be customized.
Customization: Available
Standard service life: 6~12 months
Delivery: 15-45 days depending on the quantity
Email: Jackma@dzchaishang.com
WhatsApp/WeChat: 86-15621266667
---
Polyurethane screen has strict requirements in mining plants. For many screening materials, when the conveyor belt reaches the screen, the screen is partially occupied, so that over time, the entire screen will suffer from local wear and tear. Replacing all the screens will incur a lot of costs, so for this problem, the screen we use is a spliced screen, and only one of the screens can be replaced, and it is easy to install.
Welcome to contact us if you need.
---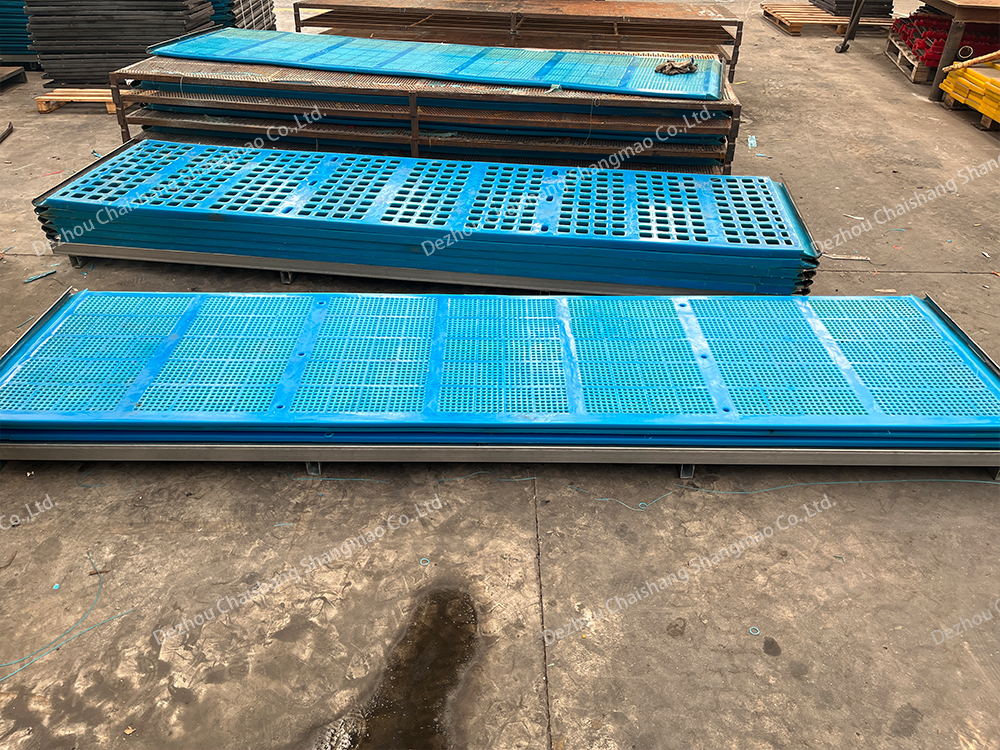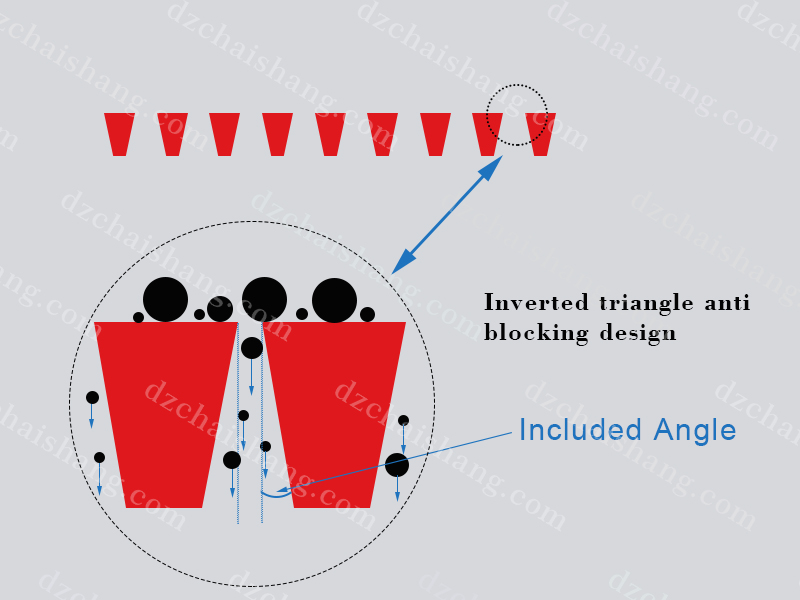 vibrating screen in construction,modular plate jacket,polyurethane rubber sieve panel screen,Wholesale tensioned Urethane sieve Suppliers Ore,MDI pu tensioned screen panels,pu screen panel since 2000,vibrator horizonal Urethane Deck  Made to order Mining,ore mining screen mesh,Manufacturer vibrator tension Polyurethane Media minerial,high frequency screen sieve outside lands,polyurethane rubber sieve panel screen,rubber mesh under armour backpack,high frequency mesh sieve with sand,modular mesh plate ender 3,MDI pu tensioned screen panels,Urethane horizonal Media  Made to order minerial,mining screen sieve job,ore mining screen mesh,jobbers shaker PU modular plate,polyweb mesh extender review,lowest price circular vibrating Polyurethane mesh,polyurethane rubber sieve panel screen,tensioned sieve plate word meaning,modular sieve panel but not in stool,pu plate 9mm,MDI pu tensioned screen panels,high frequency mesh body,outright sale shaker PU circular vibrating Deck Ore,ore mining screen mesh,Cheap vibrator Rubber tension plate Mining,wholesaler vibrating PU tension mesh minerial.