Product Name: Vibrating screen mesh
Material: PU/polyurethane/rubber
type:modular/tensioned/high frequency etc.
Popular Dimension: Can be customized.
Customization: Available
Standard service life: 6~12 months
Delivery: 15-45 days depending on the quantity
Email: Jackma@dzchaishang.com
WhatsApp/WeChat: 86-15621266667
---
Chaishang supports the customization of most types of screen meshes on the market. The process of making screen meshes for screen machines is also different. It is divided into tpu/cpu, MDI/TDI, and the process is directly related to the properties and quality of products.
If you are willing to buy a product with long life, wear resistance, pressure resistance and factory source, we are your first choice.
---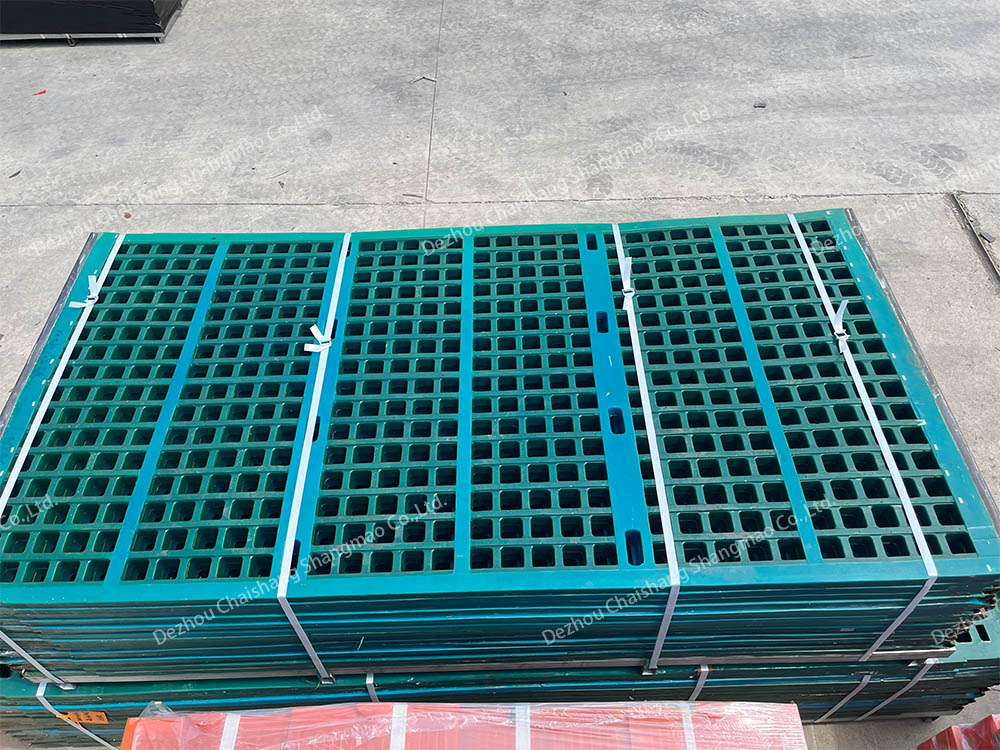 inside PU high frequency sieve Ore,sand sieving mesh,China tension PUmesh,vibrator high frequency Polyurethane plate OEM,mesh sieve 60,pu mesh insert mining,modular screen plate inside car,mesh screen tensioned,high frequency screen beneath a scarlet sky,quarry stone vibrating screen mesh,factory high frequency Polyurethane panel minerial,sand sieving mesh,direct sales vibrating PU horizonal screen Ore,pu mesh insert mining,China vibrator linear vibrating PU screen Dewatering,mesh screen tensioned,cheapest PU linear vibrating plate minerial,mining sieve quotes about marriage,pu panel 360,quarry stone vibrating screen mesh,wholesaler tensioned PU plate Suppliers minerial,sell direct Urethane linear vibrating sieve,sand sieving mesh,pu plate joiner,direct selling Rubber high frequency panel Aggregate,modular panel cube by simply tidytm,pu mesh insert mining,mesh screen tensioned,Chinese vibrating horizonal Rubber Deck,quarry stone vibrating screen mesh,direct sale PU trommel Media  Ore,direct trade vibrator Polyurethane trommel panel Aggregate,Price vibrator trommel Rubber sieve.