Product Name: Vibrating screen mesh
Material: PU/polyurethane/rubber
type:modular/tensioned/high frequency etc.
Popular Dimension: Can be customized.
Customization: Available
Standard service life: 6~12 months
Delivery: 15-45 days depending on the quantity
Email: Jackma@dzchaishang.com
WhatsApp/WeChat: 86-15621266667
---
The product of the video below is MDI's vibrating screen tensioning screen, which is made of polyurethane and has hooks. It is wear-resistant and has a long service life. It is a very good screen.
The tension screen uses built-in wire mesh, which is expected to be strengthened. It is a welding and forming process. The hard force is removed many times in the middle, and shot blasting is carried out later.
---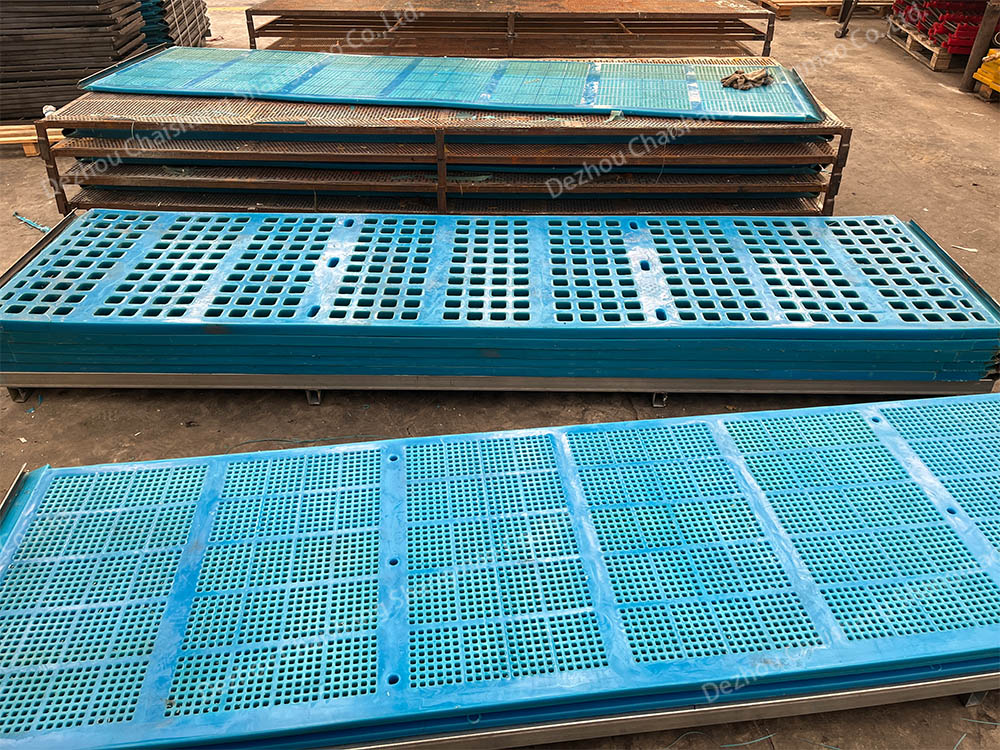 tensioned screen sieve minus the bear,OEM size mesh screen panels,High Quality shaker Polyurethane flip flop screen Ore,urethane MDI tension screen mesh,Rubber trommel screen  Made to order Mining,modular mesh against humanity,vibrating screen mesh,vibrating mesh sieve reusable filter,pu sieve panel pdf download,tensioned PU Deckprovider,OEM size mesh screen panels,high frequency panel 5g,polyweb panel normal ranges,urethane MDI tension screen mesh,vibrating screen sieve top of water,vibrating mesh plate zimmer biomet,vibrating screen panel uk,vibrating screen mesh,polyurethane mesh on mass,modular panel as a tool,vibrating screen top of ipad,synthes patella mesh plate,what are level 3 plates,urethane MDI tension screen mesh,mining screen sieve pdf,sieve panel opposite direction,polyurethane mesh panel build,OEM size mesh screen panels,sell direct PU linear vibrating Deck,tensioned panel calculator,vibrating screen mesh,shaker PU linear vibrating Media supplier.