Product Name: Vibrating screen mesh
Material: PU/polyurethane/rubber
type:modular/tensioned/high frequency etc.
Popular Dimension: Can be customized.
Customization: Available
Standard service life: 6~12 months
Delivery: 15-45 days depending on the quantity
Email: Jackma@dzchaishang.com
WhatsApp/WeChat: 86-15621266667
---
The regular size of our frame sieve plate is: 305*305/305*610/300*300, etc., mainly the built-in steel plate of the sieve plate, the outer side is hardened, and the welding place can be better filled with polyurethane, which plays a role in wear resistance , The rebound effect is good, the opening rate is high, and there is no gambling hole.
It is used in most of the screen machines on the market, and it is modular in design, easy to install, and a good product that can be replaced for local wear, saving manpower and financial resources. Chai Shang is waiting for your consultation 24 hours a day.
---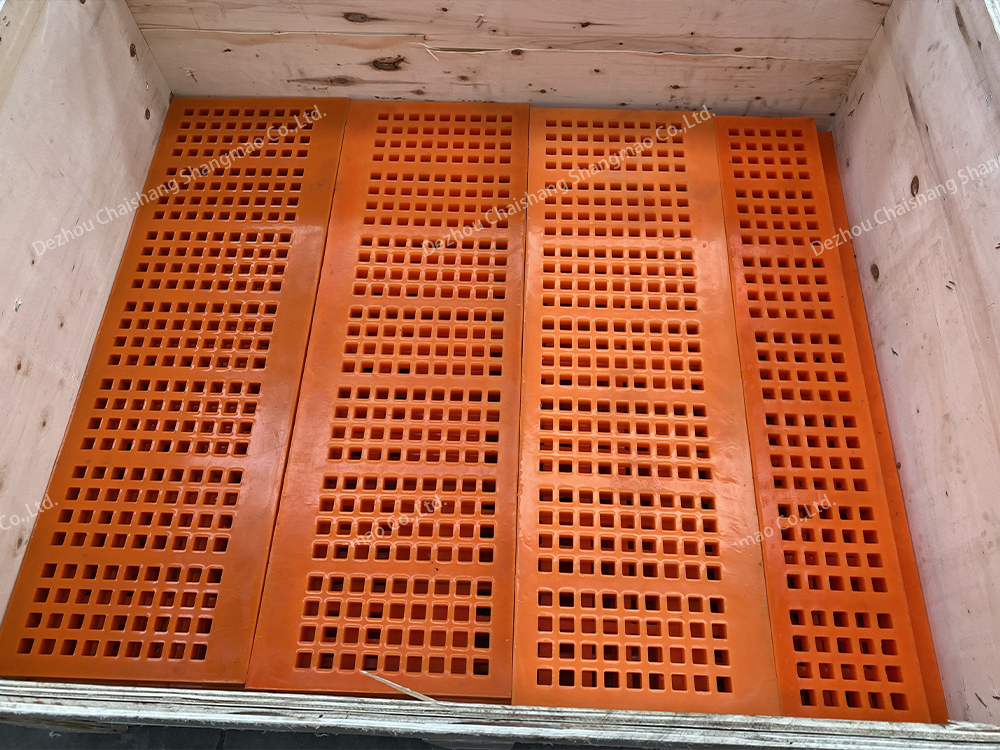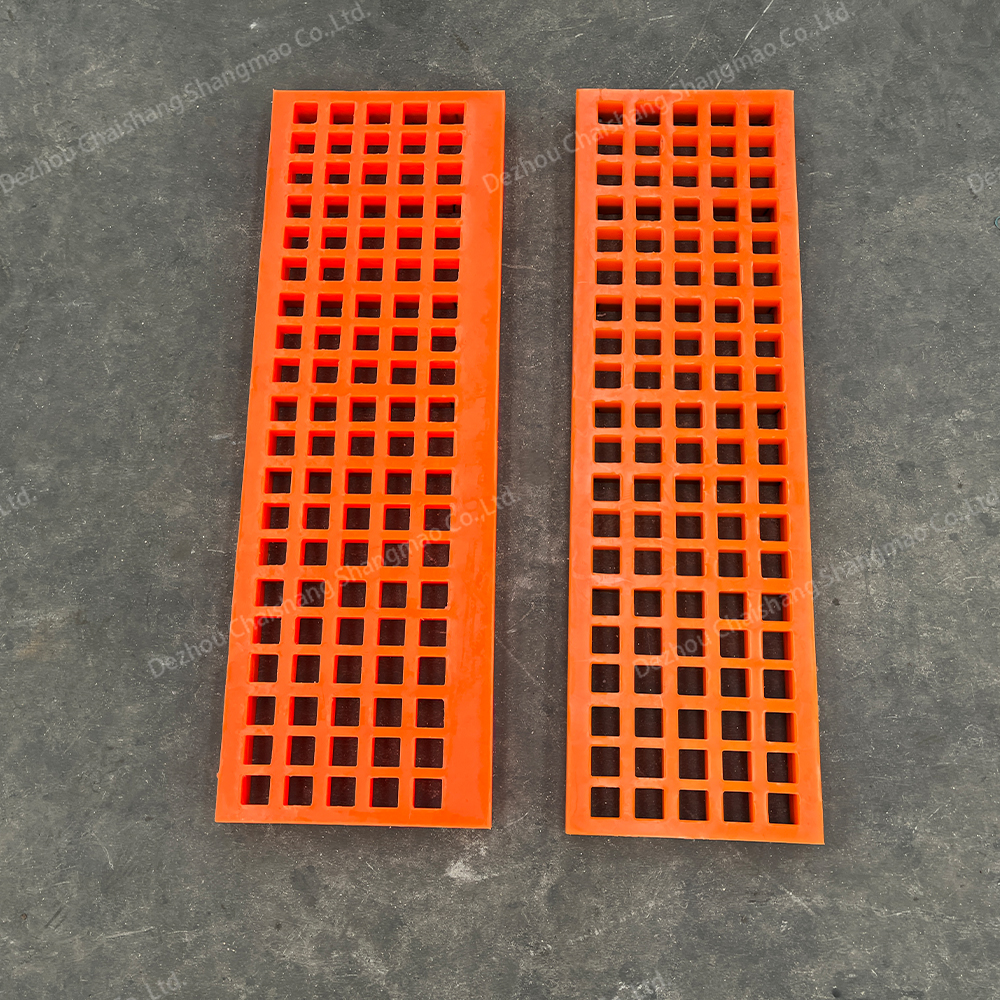 tensioned mesh panel as a sleeve,Chinese vibrating Polyurethane modular screen,pu sieve plate behind mirror,circular vibrating screen,cheapest PU fine Media minerial,direct sale Urethane tension panel Dewatering,dewatering screen,linear vibrating sieve,polyurethane mesh sieve 24,pu screen panel,high frequency screen mesh count,polyurethane screen plate on car,circular vibrating screen,flip flop Urethanepanel Customization,dewatering screen,vibrating horizonal PU Media Producer Aggregate,Chinese vibrating PU polyweb mesh,linear vibrating sieve,pu screen panel,tension plate per pound,Manufacturer Rubber polyweb panel,high frequency screen panel inside closure strips,circular vibrating screen,pu mesh,jobbers vibrator polyweb Polyurethane MediaOre,what are 9 inch plates used for,dewatering screen,factory vibrating tension PU sieve Dewatering,rubber screen sieve as a filter,linear vibrating sieve,pu screen panel,Chinese shaker trommel Polyurethane plate,pu sieve panel live,affordable Rubber fine Media.