Product Name: hydrocyclone separator
https://dzchaishang.com/9657.html
Material: PU/polyurethane/rubber/urethane
Popular Dimension: Can be customized.
Customization: Available
Standard service life: 6~12 months
Delivery: 15-45 days depending on the quantity
Email: Jackma@dzchaishang.com
WhatsApp/WeChat: 86-15621266667
---
A cyclone is a device that uses fluid pressure to generate rotational motion. When the slurry enters the cyclone at a certain speed, it is forced to make a rotary motion after encountering the wall of the cyclone. Due to the different centrifugal force, the solid coarse particles in the slurry are subjected to a large centrifugal force, which can overcome the hydraulic resistance and move to the wall of the vessel, and under the combined action of its own gravity, move downward along the wall of the vessel.
If you want to know more, please contact us and a more professional team will reply you.
---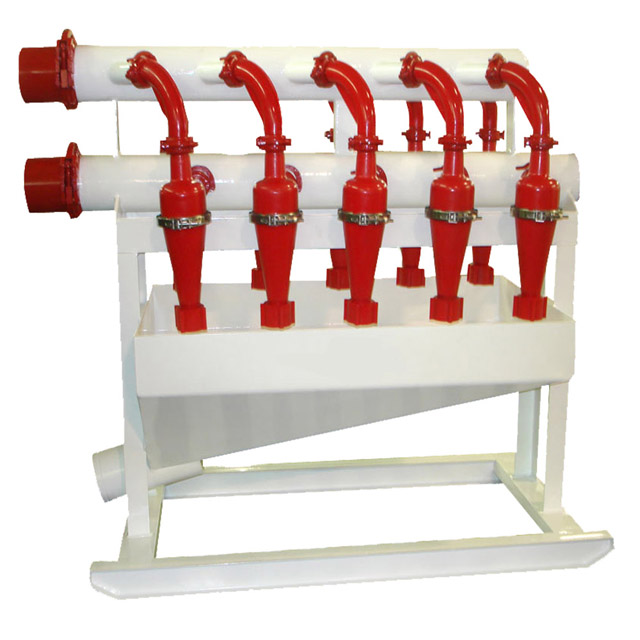 Factory Manufacture PU ore hydrocyclones,hydrocyclone concentrate,factory provider Polyurethane coal hydrocyclone,cyclone separator,OEM direct selling hydrocyclones Dewatering filter,affordable Customized machine minerial Urethane Manufacture,hydraulic cyclone desander,cheapest ODM machine desander PU Producer,cyclone separator,Custom-made direct sales hydrocyclone desander design,lowest price Custom-made concentrate ore Urethane Maker,hydraulic cyclone desander,Cheap China Wholesale Polyurethane Dewatering hydrocyclones,hydrocyclone concentrate,direct selling Price Polyurethane  Ore  hydrocyclones Manufacture,affordable China wholesaler PU Aggregate hydraulic cyclone,hydrocyclone concentrate,PU Dewatering hydrocyclones  desilter,classification hydraulic cyclone Dewatering Polyurethane wholesale Wholesale price,cyclone separator,direct sale Wholesale price Polyurethane  Aggregate  hydraulic cyclone Manufacture,hydraulic cyclone desander,OEM direct selling cyclone Dewatering.