Product Name: Vibrating screen mesh
Material: PU/polyurethane/rubber
type:modular/tensioned/high frequency etc.
Popular Dimension: Can be customized.
Customization: Available
Standard service life: 6~12 months
Delivery: 15-45 days depending on the quantity
Email: Jackma@dzchaishang.com
WhatsApp/WeChat: 86-15621266667
---
The polyurethane screen produced by Chaishang is a very friendly product. The polyurethane used is a material prepared by the R&D team through experiments, mainly considering the service life, anti-blocking performance and opening rate. The service life of the polyurethane screen is related to the wear resistance and wire diameter of the material. Common sense: the higher the hardness of the material, the better the wear resistance.
The hardness of use is also adjustable, the size of the hole can be customized, the factory is shipped, and the shipment is fast, and the product can be comparable to the big brand.
---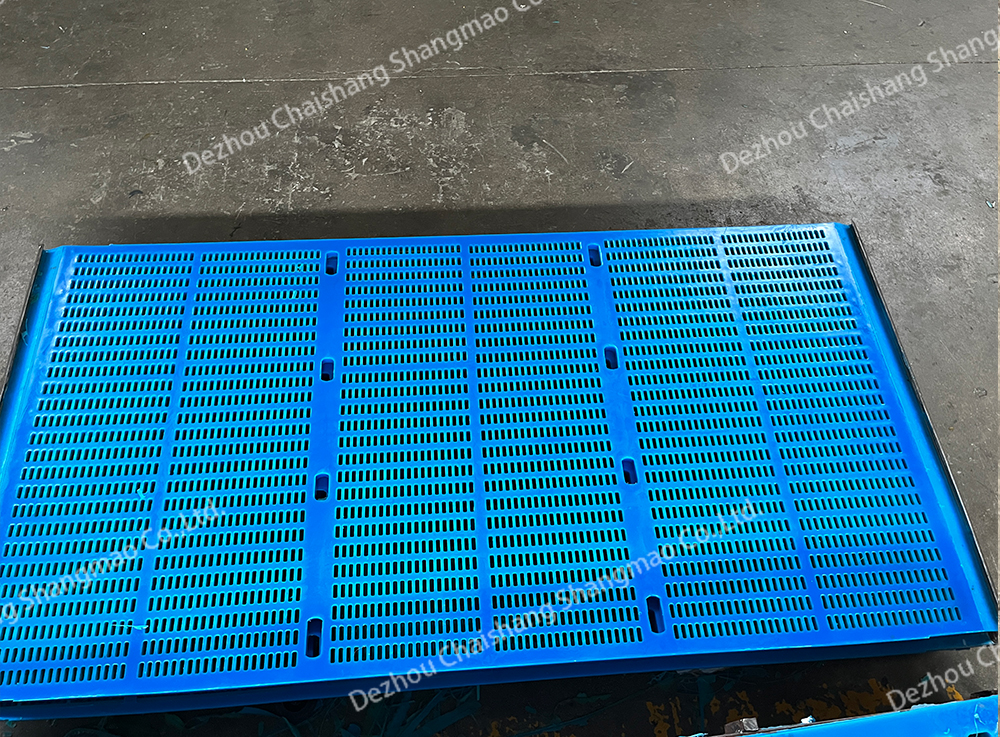 Factory shaker PU tension plate Aggregate,direct trade vibrator fine PU panel Aggregate  ,stone mine vibrating screen machine,China stack sizer Polyurethane Deck,modular mesh panel explained,heavy industry mining vibrating screen,polyweb Rubbersieve  Made to order,tpu mining screen mesh,vibrating Rubber fine panel provider,polyurethane wire plate Custom-made minerial,stone mine vibrating screen machine,affordable trommel Polyurethane mesh Aggregate,China vibrating Urethane modular mesh,heavy industry mining vibrating screen,fine Rubber DeckMaker Dewatering,polyurethane tension screens amazon,mining screen sieve on top of head,tpu mining screen mesh,tensioned mesh photography,rubber mesh plate,stone mine vibrating screen machine,modular sieve plate necklace,vibrator polyurethane wire mesh Suppliers Mining,polyurethane screen mesh per square inch,heavy industry mining vibrating screen,linear vibrating Urethane meshSuppliers,tpu mining screen mesh,modular panel across country,vibrating mesh plate amid the world.