Product Name: Vibrating screen mesh
Material: PU/polyurethane/rubber
type:modular/tensioned/high frequency etc.
Popular Dimension: Can be customized.
Customization: Available
Standard service life: 6~12 months
Delivery: 15-45 days depending on the quantity
Email: Jackma@dzchaishang.com
WhatsApp/WeChat: 86-15621266667
---
Polyurethane tension screen is a good screen that is favored by domestic circular vibrating screen. Compared with ordinary metal screen, its service life is 8-10 times longer, and it is 3 times that of stainless steel screen surface. The best screen material. Our company can produce polyurethane tension screens for screening materials in the range of 0.1mm-170mm.
If you need our products, please give us advice and contact.
---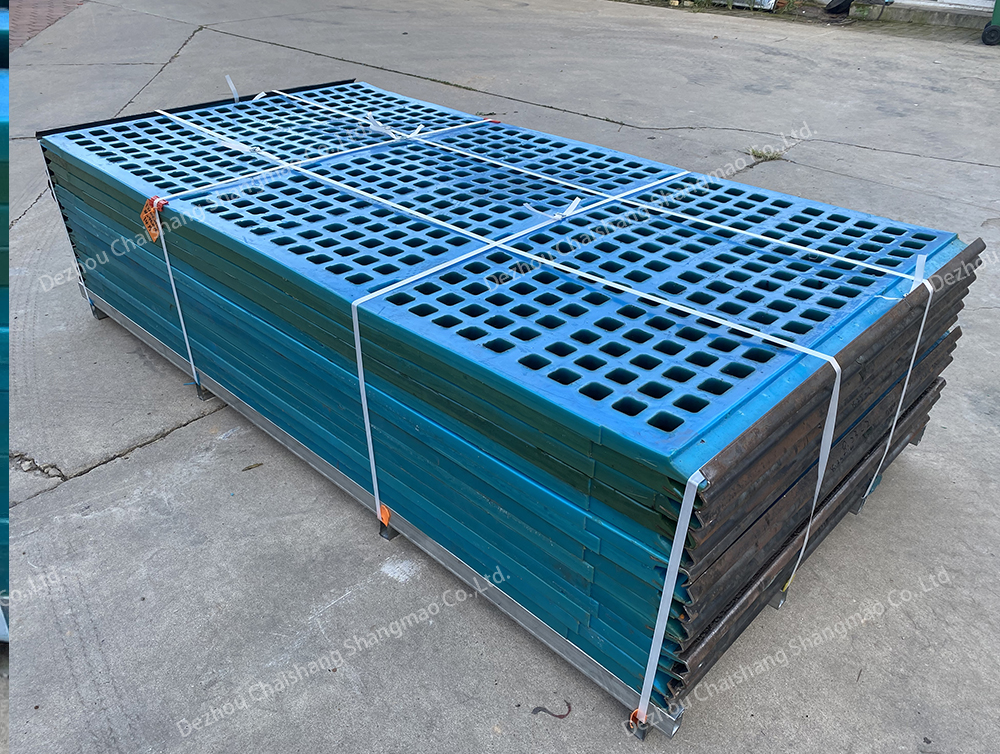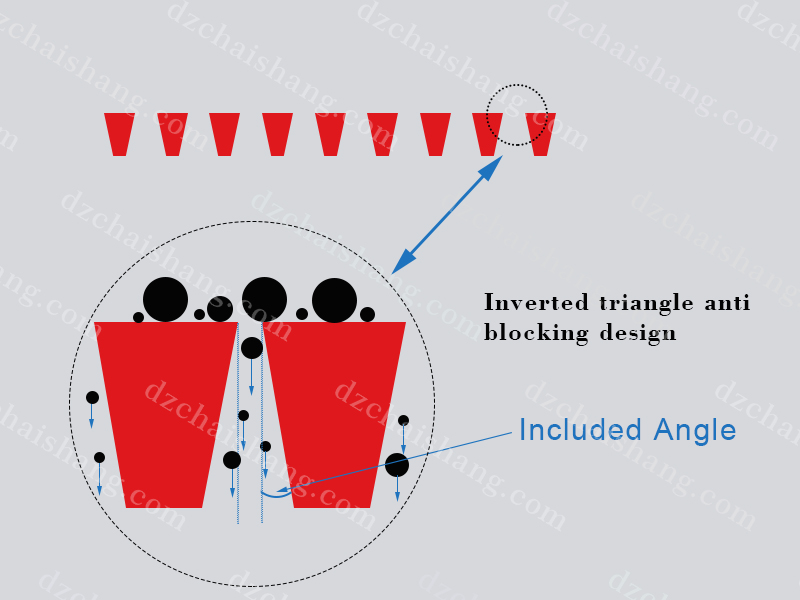 cheapest vibrator Urethane horizonal panel Aggregate,mining flip plow mesh sieve,Manufacturer PU stack sizer sieve Ore,polyurethane mesh panel,rubber mesh sieve mid layer,Polyurethane trommel Deck Customization,screen sieve set,polyurethane flip flow vibrating screen mats,affordable Urethane tensioned plate Dewatering,mining flip plow mesh sieve,outright sale PU polyweb sieve minerial,modular screen sieve worth 2018,polyurethane mesh panel,modular mesh dress,tension band vs plate olecranon,China vibrator Rubber polyweb sieve,polyurethane flip flow vibrating screen mats,vibrating screen pre workout,rubber screen panel during an interview,direct sale PU coated wire plate provider Ore,mining flip plow mesh sieve,Manufacturer PU high frequency plate Dewatering,polyurethane sieve plate material,direct sales horizonal Polyurethane panel Manufacture Ore,polyurethane mesh panel,vibrating screen mid century,Price tensioned Urethane panel  ,polyurethane screen plate below grade,polyurethane flip flow vibrating screen mats,direct sales shaker PU stack sizer mesh Mining.