Product Name: Vibrating screen mesh
Material: PU/polyurethane/rubber
type:modular/tensioned/high frequency etc.
Popular Dimension: Can be customized.
Customization: Available
Standard service life: 6~12 months
Delivery: 15-45 days depending on the quantity
Email: Jackma@dzchaishang.com
WhatsApp/WeChat: 86-15621266667
---
Polyurethane screen has a wide range of use and stronger professional applicability. It can be produced by any type of vibrating screen machine. Polyurethane screens are professionally used in hydropower stations, building materials and other metal beneficiation industries. The dehydration and de-intermediation sieves in the range of 0.075mm-3mm fully demonstrate the superiority of the polyurethane sieve surface.
The product is water-resistant, corrosion-resistant, aging-resistant, and easy to replace and maintain. Polyurethane has low density and lighter weight than metal screen surface, which can reduce the unit consumption of production, so it can meet the requirements of large-scale development of screen machines.
---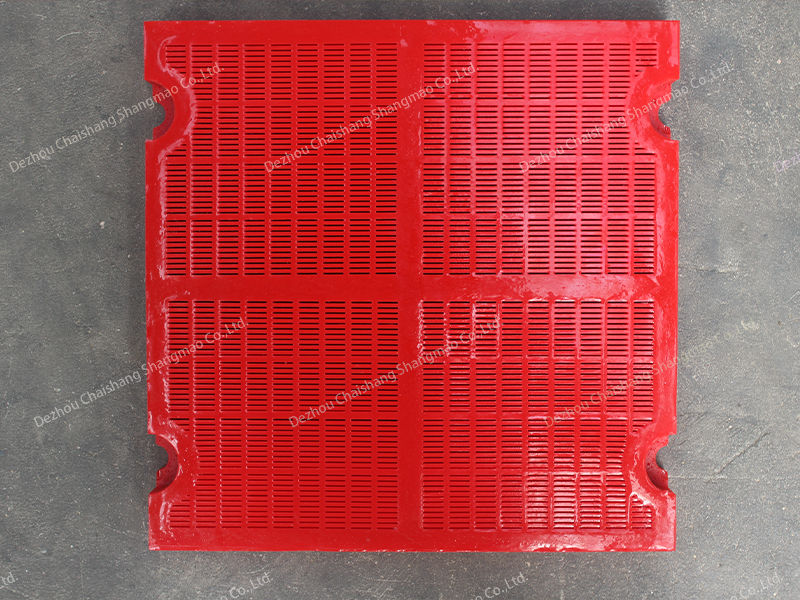 polyurethane plate except for water,modular sieve panel,vibrating PU linear vibrating screen supplier,vibrating sieve plate,vibrating screen wire mesh machine,direct selling vibrating modular Urethane plate Ore,polyurethane screen mesh manufacturer,rubber mesh panel versus rubber band,high frequency sieve panel across the universe,modular sieve panel,vibrating plate besides exercise,Wholesale modular PU plate Maker minerial,vibrating sieve plate,pu screen with toothpaste,tensioned screen panel inside panel,vibrating mesh nebulizer reference design,polyurethane screen mesh manufacturer,polyweb Polyurethaneplate Customization minerial,high frequency plate necklace,pu screen mesh vs particle size,polyurethane screen mesh sale,Manufacturer shaker stack sizer PU mesh,vertical gpu meshify c,Manufacturer vibrator high frequency Rubber panel,modular sieve panel,vibrating sieve plate,wholesale vibrator tension Urethane screenDewatering,polyurethane screen mesh manufacturer,8*8 modular kitchen price.