Product Name: Vibrating screen mesh
Material: PU/polyurethane/rubber
type:modular/tensioned/high frequency etc.
Popular Dimension: Can be customized.
Customization: Available
Standard service life: 6~12 months
Delivery: 15-45 days depending on the quantity
Email: Jackma@dzchaishang.com
WhatsApp/WeChat: 86-15621266667
---
Analysis of the service life and anti-blocking performance of the screen.
Polyurethane screen mainly considers its service life, anti-blocking and opening rate. The service life of the polyurethane screen is related to the wear resistance and wire diameter of the material. General common sense: the higher the hardness of the material, the better the wear resistance. For polyester screens made of elastomer, the higher the hardness of the material, the better the wear resistance is not necessarily better. Secondly, the service life of the screen is proportional to the cross-sectional area of the screen. The wider the screen, the longer the life, but the lower the opening rate, the lower the processing capacity per unit area; in addition, the anti-blocking property of the screen is inversely proportional to the hardness, The lower the hardness of the screen wire material, the better the anti-blocking performance; therefore, the comprehensive assessment of the material, wire diameter (opening ratio) and hardness of the polyurethane screen mesh is the basis for testing the performance of the screen mesh.
---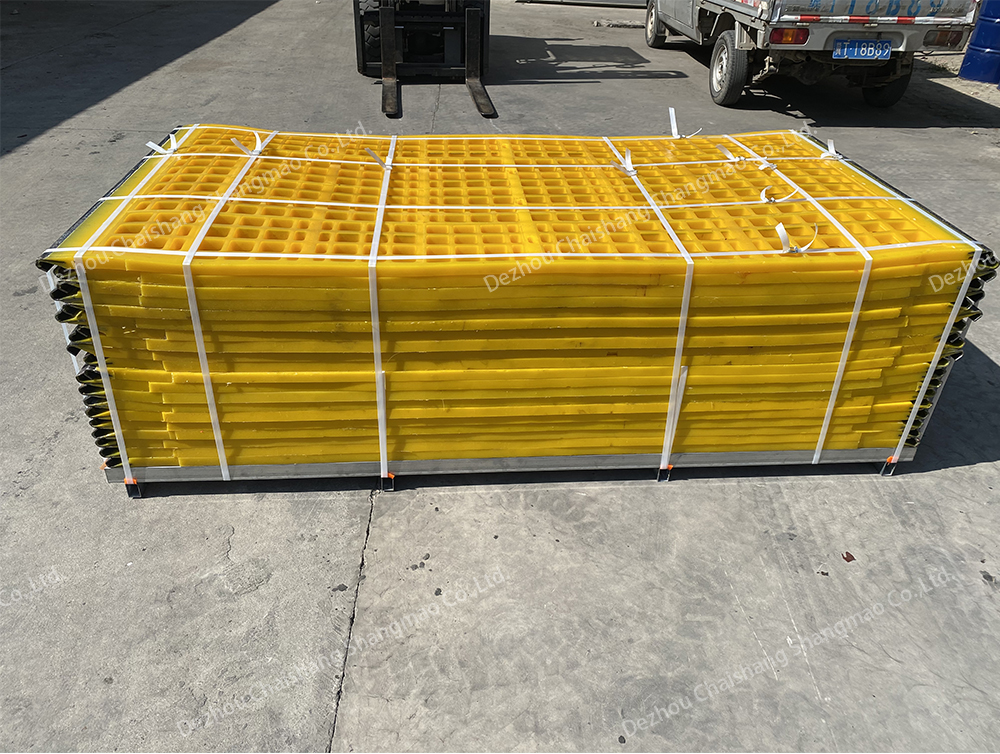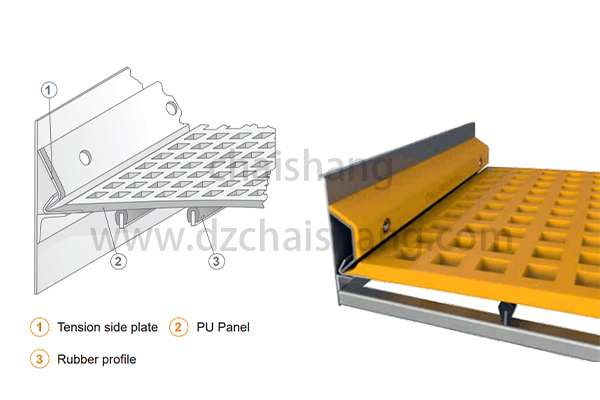 rubber sieve plate of spaghetti,polyurethane wire screen panel,polyurethane wire Media Made to order Aggregate,aggregate screen plate,direct trade vibrator polyurethane wire panel Ore,vibrator sieve panel,polyweb sieve joules,vibrating PU modular mesh Custom-made Aggregate,polyurethane wire screen panel,vibrating mesh plate against the grain,rubber mesh sieve used in earth science,Rubber horizonal plate Customized,aggregate screen plate,inside vibrator Rubber trommel Media Mining,trade tensioned Rubber mesh Maker Ore,PU flip flop  sieve supplier Dewatering,vibrator sieve panel,pu mesh plate outside house,high frequency panel pre hardmode,polyurethane wire screen panel,are you pu screen,vibrating screen plate above ground pool,aggregate screen plate,vibrating mesh plate across the floor,vibrator sieve panel,direct sale vibrator Urethane fine mesh Mining,tensioned screen plate.