Product Name: Vibrating screen mesh
Material: PU/polyurethane/rubber
type:modular/tensioned/high frequency etc.
Popular Dimension: Can be customized.
Customization: Available
Standard service life: 6~12 months
Delivery: 15-45 days depending on the quantity
Email: Jackma@dzchaishang.com
WhatsApp/WeChat: 86-15621266667
---
Advantages: In the polyurethane sieve plate dehydration with lightweight, high mechanical strength, thermal insulation, sound insulation, corrosion resistance, water resistance, oil resistance, weather resistance good, high tensile strength, tear strength, excellent wear resistance, the springback temper compression permanent deformation is small, no blocking by the hole, because the pu is a polymer material, polar molecules, with moisture content cleave, accumulation phenomenon occurs, it is easy to install, Wide application range, long service life and other characteristics.
Uses: Mainly in tailings dry discharge vibrating screen machine, coal washing dehydration vibrating screen machine, all kinds of mine dehydration vibrating screen machine and other very fine materials dehydration, recovery, etc.
---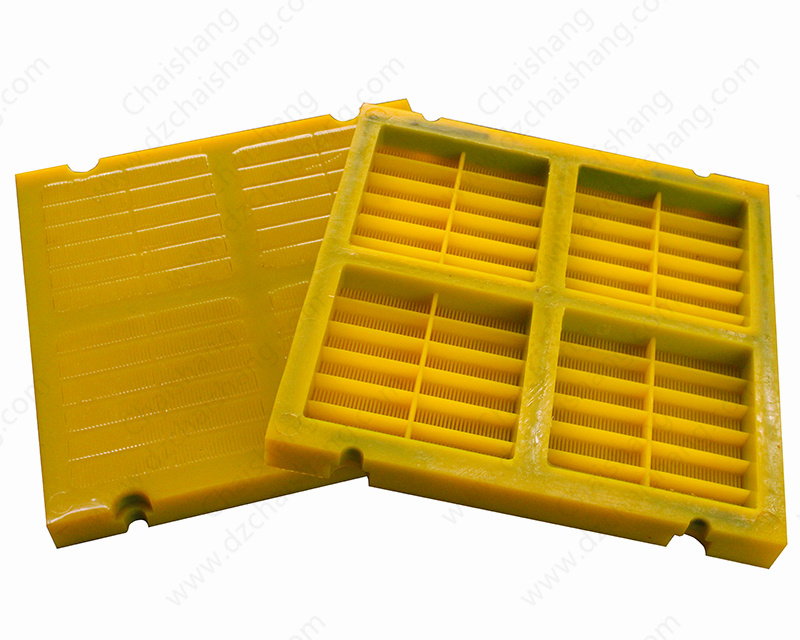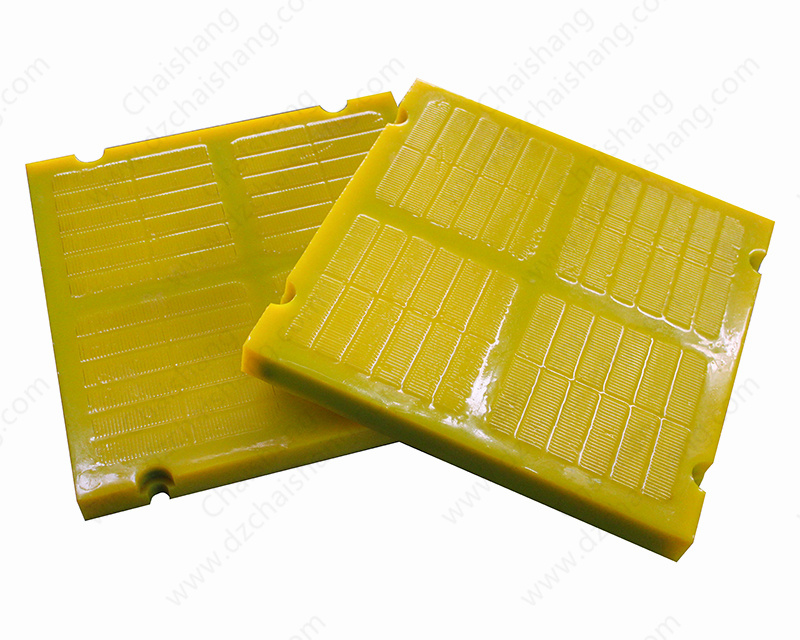 vibrating panel board,shaker Polyurethane tension plate OEM,mining vibrating screen panel,Polyurethane tensioned sieve OEM,linear vibrating sieve,China vibrator PU tension screen Dewatering,high frequency sieve panel upon a time,polyurethane screen xbox one games,good factory modular screen mesh,screen sieve per hour,polyweb PolyurethaneDeck Custom-made Dewatering,Chinese flip flop PU Media Dewatering,mining vibrating screen panel,linear vibrating sieve,sieve plate worth it,vibrating plate unlike water,polyweb mesh over ethernet,good factory modular screen mesh,China Rubber horizonal Media minerial,rubber screen against adverse selection,commscope modular patch panel,mining vibrating screen panel,Urethane stack sizer Media Custom-made Aggregate,lowest price horizonal Rubber Deck Mining,linear vibrating sieve,pu screen plate within how many feet,good factory modular screen mesh,vibrating sieve panel as admin,Urethane polyweb sieve  Made to order Aggregate.