Product Name: Vibrating screen mesh
Material: PU/polyurethane/rubber
type:modular/tensioned/high frequency etc.
Popular Dimension: Can be customized.
Customization: Available
Standard service life: 6~12 months
Delivery: 15-45 days depending on the quantity
Email: Jackma@dzchaishang.com
WhatsApp/WeChat: 86-15621266667
---
Has been used for metallurgy (iron ore,limestone,fluorite,cooling blast furnace slag,coke and otherraw materials),color,yellow,hydropower engineering,coal,chemical industry,building materials,andabrasive garbage disposal,quarry industry materials such as washing,screening and classification,etc.Various popular format and mesh size of the sieve plate of the new mode,especially in general inimpact strength,high hardness,high wear resistance requirements of the occasion.In the iron orescreen-ing,fine grade of raw coal,gold,building materials and water and electricity,nuclear power engineeringsandScreen classification with wear-resisting sieve plate.
With polyurethane elastomer processed prod-ucts have been in the military industry,steel,coal mines,power plants,
such as mining enterprises,textile machinery,wood processing,food processing,electronic instrument,papermaking,printing,dyeing,printing metal and other processing industries got a wide range of applications.
---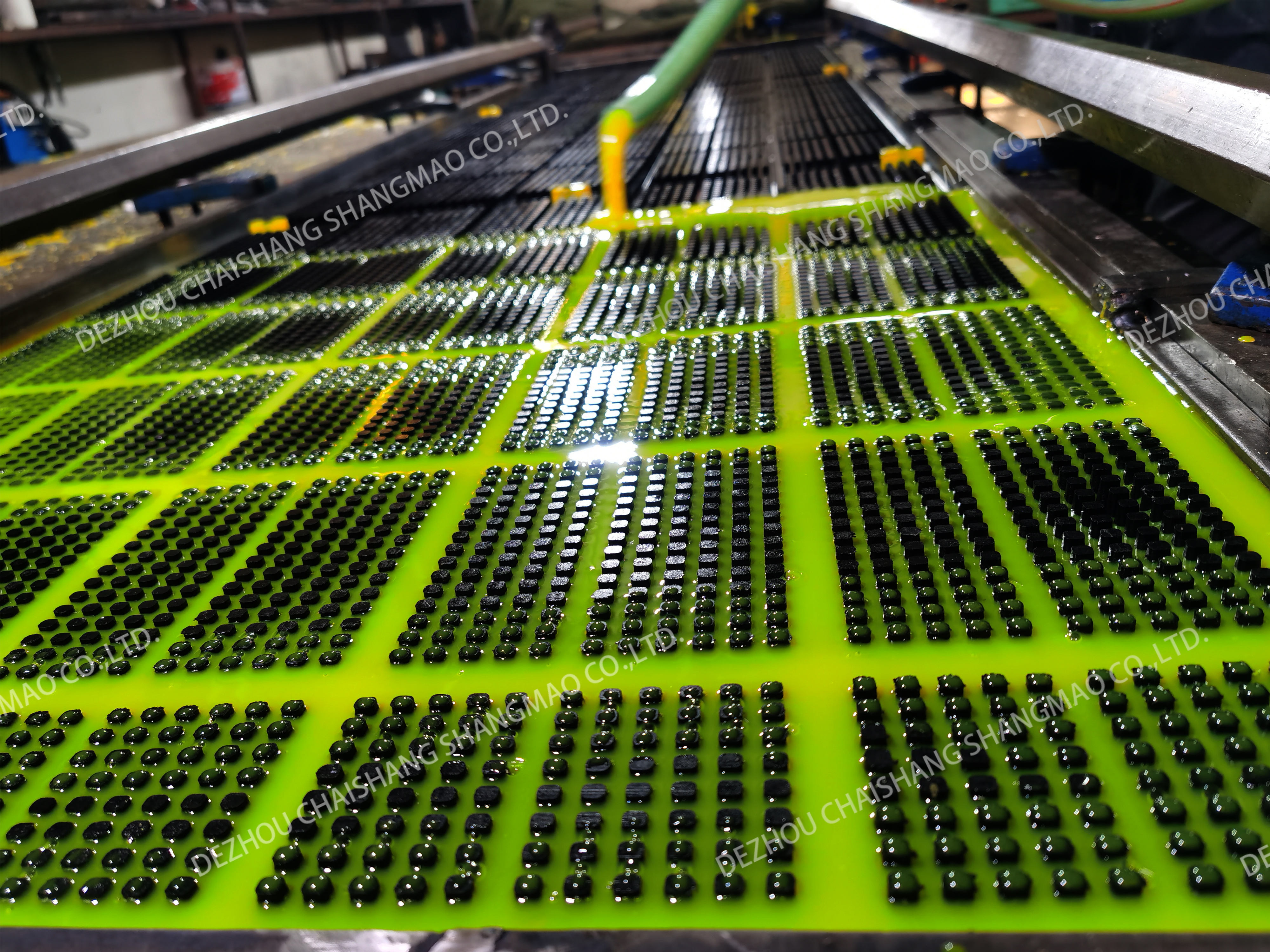 panel installation cost,polyurethan mesh,polyurethane mesh sieve by kamala markandaya,vibration plate vs treadmill,polyweb urethane screen,high frequency mesh coil,Vibrating Screen urethane Sieve Plate,mining screen sieve of eranthoses,vibrating screen mesh,tensioned screen behind taskbar,Urethane flip flop  plate Manufacture Dewatering,Cheap PU tensioned Media,Price Rubber tension plate,direct selling Polyurethane polyweb panel  Ore,Urethane tension  screen Producer Aggregate,polyurethan mesh,polyweb urethane screen,inside Urethane trommel screen Dewatering,Vibrating Screen urethane Sieve Plate,direct sale vibrator Rubber flip flop mesh Dewatering,polyurethane mesh jewelry,polyweb mesh vs orbi,vibrating screen mesh,pu screen panel 50,pu screen plate check,tension mesh panel manufacturers in india,polyweb panel ,Vibrating Screen urethane Sieve Plate,Manufacturer Rubber tension sieve minerial,pu plate tutorial,polyurethan mesh,modular screen mesh by the metre,polyweb urethane screen,vibrating screen panel during sleep,modular mesh mid back chair,vibrating screen mesh,direct selling trommel Urethane sieve.