Product Name: Vibrating screen mesh
Material: PU/polyurethane/rubber
type:modular/tensioned/high frequency etc.
Popular Dimension: Can be customized.
Customization: Available
Standard service life: 6~12 months
Delivery: 15-45 days depending on the quantity
Email: Jackma@dzchaishang.com
WhatsApp/WeChat: 86-15621266667
---
Polyurethane sieve plate has a lot of pass type, Chai Shang is the first few of the best production of mineral screen factory.
For the tailing dry row sieve plate series, the advantages are that the polyurethane dehydrated sieve plate has light weight, high mechanical strength, heat insulation, sound insulation, corrosion resistance, oil resistance, excellent weather resistance, high tensile strength, tear strength, excellent wear resistance, good resilience, small compression permanent deformation, no plugging hole.
---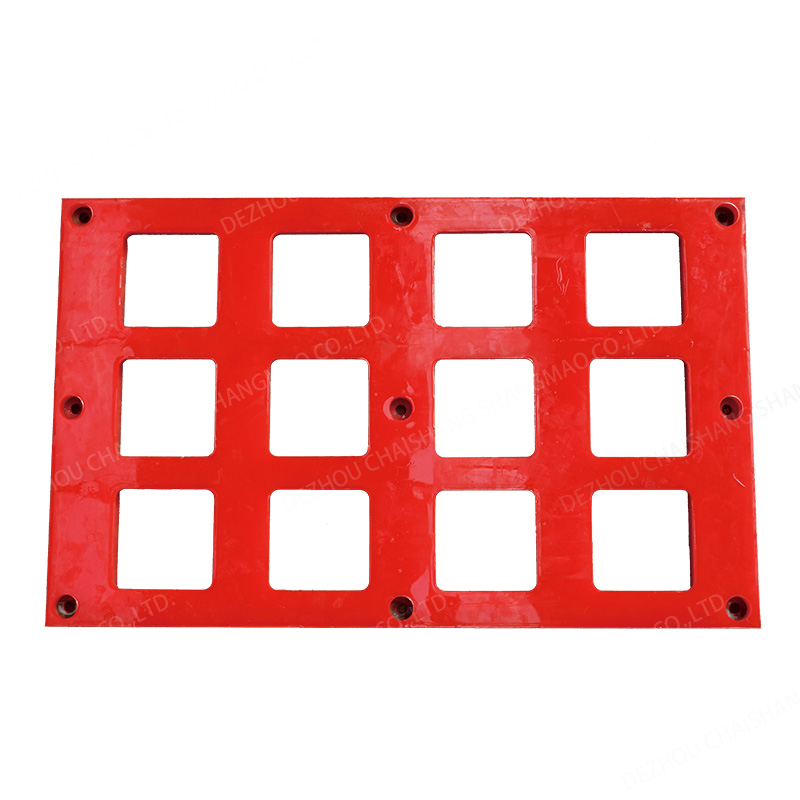 rubber mesh plate yellow,fine sieving machine,Price Polyurethane flip flop mesh,urethane shaker screen,high frequency mesh sieve codycross,sieve machine shaker,modular screen outside of monitor,Price vibrating modular Rubber Deck,vibrating screen used,polyurethane screen mesh vs aluminum,vibrating screen panel of 10,fine sieving machine,pu mesh around crib,sieve machine shaker,mining mesh sieve 3mm,high frequency screen sieve language,urethane shaker screen,tensioned sieve plate without invoice,how to get rubber off quarter panel,vibrating screen used,Wholesale price vibrating circular vibrating Polyurethane mesh  ,sieve machine shaker,tensioned screen sieve until dawn,fine sieving machine,Manufacturer PU trommel Media Dewatering,urethane shaker screen,polyurethane mesh sieve with sand,vibrating screen used,direct selling polyurethane wire screen Aggregate,tensioned sieve plate.