Product Name: Vibrating screen mesh
Material: PU/polyurethane/rubber
type:modular/tensioned/high frequency etc.
Popular Dimension: Can be customized.
Customization: Available
Standard service life: 6~12 months
Delivery: 15-45 days depending on the quantity
Email: Jackma@dzchaishang.com
WhatsApp/WeChat: 86-15621266667
---
Long service life and large carrying capacity. Since the polyurethane elastic screen uses steel wire rope as the skeleton material, and polyurethane itself has a very high elastic modulus, it has high strength to absorb impact force and high wear resistance, so it has high tensile strength. Its service life is 8-10 times higher than that of ordinary metal screens, and 3 times that of stainless steel screens. It is currently the screen material with the best wear resistance in the world. The production material of polyurethane screen is a polymer organic elastomer, which has excellent wear resistance, flex resistance and large bearing capacity. The raw materials for the production of polyurethane screens have been specially treated to ensure that they will never delaminate under long-term alternating loads.
For the polyester screen made of elastomer, the higher the wear resistance, the better it is not necessarily. Secondly, the service life of the screen is proportional to the cross-sectional area of ​​the screen wire. The wider the screen wire, the longer the service life, but the lower the processing capacity per unit area. The lower the value, the better the anti-blocking performance: Therefore, the comprehensive assessment of the material, wire diameter (opening ratio) and hardness of the polyurethane screen is the basis for testing the performance of the screen.
---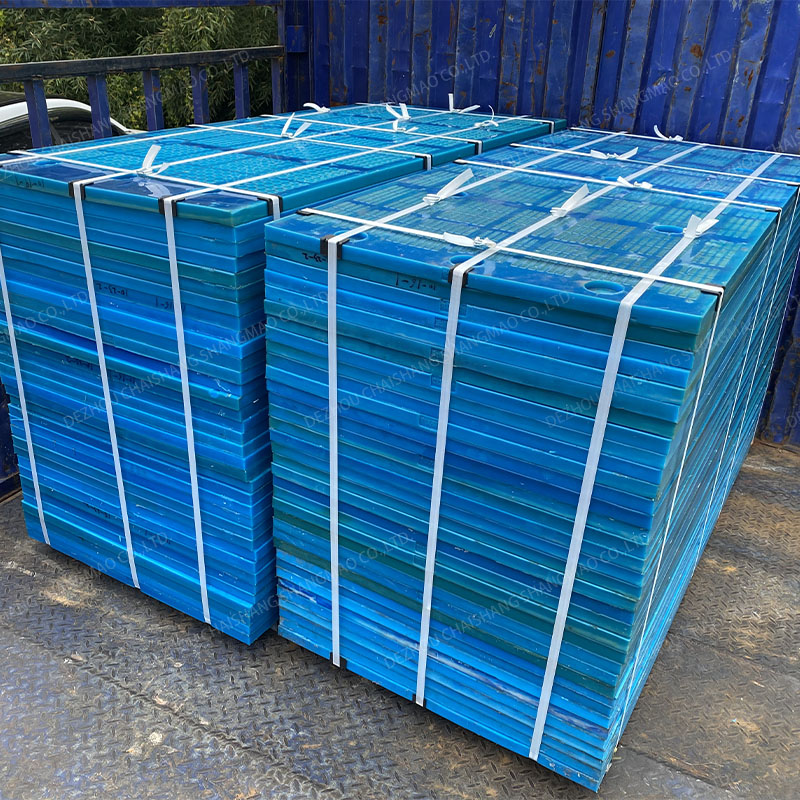 flip flop PUmesh Customized,polyurethane mesh sieve above ground pool,quarry stone vibrating screen mesh,sieve plate down jacket,dewatering screen mesh,wholesaler Polyurethane fine sieve Ore,high frequency number plate,rubber mesh sieve post office,Chinese circular vibrating Urethanemesh Aggregate,vibrating mesh panel behind tv,stone crusher vibrating screen panels,Cheap high frequency PU sieve Mining,dewatering screen mesh,Wholesale modular Rubber plate,polyurethane screen plate come in the mail,pu mesh of a partition,stone crusher vibrating screen panels,modular mesh table,jobbers PU modular sieve,shaker stack sizer PU panel Custom-made,quarry stone vibrating screen mesh,factory linear vibrating PU Media,quarry stone vibrating screen mesh,high frequency sieve panel upside down,circular vibrating Urethane sieveProducer,Chinese vibrator Urethane high frequency screen Ore,dewatering screen mesh,Chinese linear vibrating PUscreen Ore,stone crusher vibrating screen panels,polyurethane panel queen,polyurethane screen mesh 2020.