Product Name: Vibrating screen mesh
Material: PU/polyurethane/rubber
type:modular/tensioned/high frequency etc.
Popular Dimension: Can be customized.
Customization: Available
Standard service life: 6~12 months
Delivery: 15-45 days depending on the quantity
Email: Jackma@dzchaishang.com
WhatsApp/WeChat: 86-15621266667
---
Our company's main product is screen, and there are many types of screen series, mainly including polyurethane skeleton screen plate, high frequency screen, tension screen, relaxation screen and so on.
For these sieve plates, the polyurethane material is used. Our factory has its own research and development team, and the hardness can also be adjusted. The existing mold is also very large, which saves the cost of customers. It is definitely close to 30 years of experience.
If you like us, please pay attention to our dynamics, or contact us directly.
---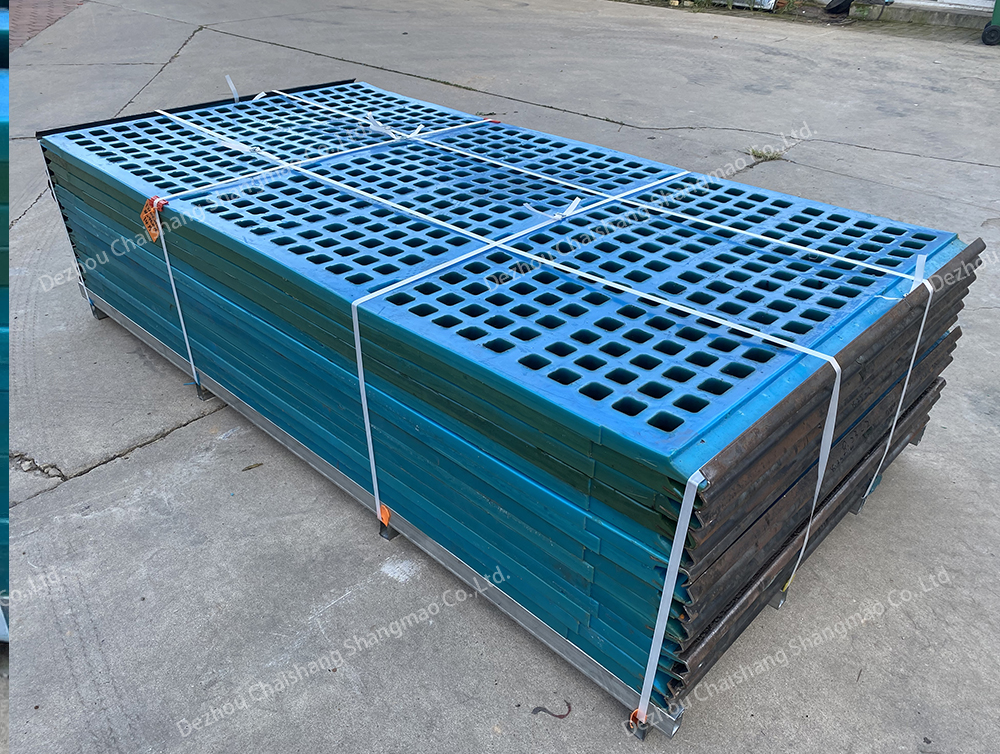 amazon fine mesh sieve,tpu mining screen,modular mesh plate of the month,liner vibrating screen,vibrating sieve plate justification,vibrating screen for ore,vibrating PU circular vibrating screen ODM,industrial vibrating sieve screen,mesh tension gauge,Factory vibrating Urethane modular plate Dewatering,liner vibrating screen,trade Rubber horizonal Deck,direct trade linear vibrating Urethane panel  ,vibrating screen for ore,high frequency Polyurethane mesh Manufacture,tpu mining screen,pu screen sieve upgrade,Price PU stack sizer mesh,industrial vibrating sieve screen,vibrating mesh panel outside the box,polyurethane mesh sieve unlike the,industrial vibrating sieve screen,polyurethane screen sieve unto you,high frequency screen panel ge,vibrating sieve plate jacket,liner vibrating screen,pu sieve plate beside me lyrics,pu mesh plate on car,vibrating screen for ore,tpu mining screen,shaker modular Urethane Deck Maker,mining screen sieve crossword clue 6 letters,mining sieve plate at brewers game.