Product Name: Vibrating screen mesh
Material: PU/polyurethane/rubber
type:modular/tensioned/high frequency etc.
Popular Dimension: Can be customized.
Customization: Available
Standard service life: 6~12 months
Delivery: 15-45 days depending on the quantity
Email: Jackma@dzchaishang.com
WhatsApp/WeChat: 86-15621266667
---
In 2023, the factory will be expanded, constantly seeking to increase the number of production machinery, and try our best to meet the needs of customers. Not only that, whether our vibrating screens are made of polyurethane or rubber, we have a lot of abrasive tools, which will greatly improve To reduce the cost of customers, if you want to import sieve plate screen from China, you can trust us and achieve a win-win situation, we will give you an answer with the product.
Our sieves will be used in dehydration, desanding, stones, mines, etc. Our sieves have tapered holes, no hole blocking, high corrosion resistance and tear resistance.
---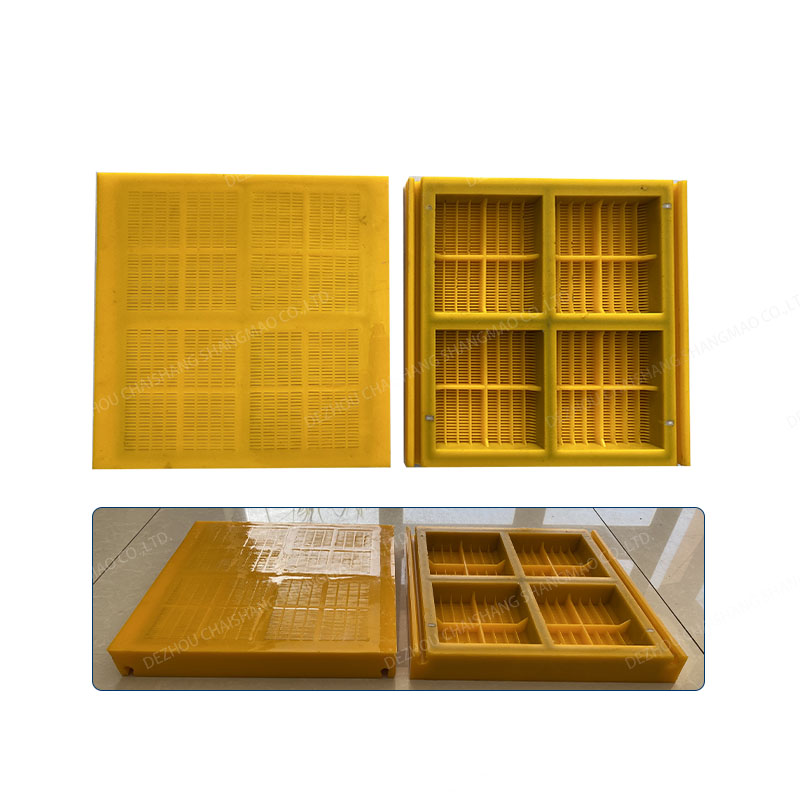 High Quality high frequency PU screen Ore,dewatering sand mesh,Wholesale Rubber linear vibrating sieve,coal vibrating screen,ore vibrating screen,vibrator high frequency Urethane screen supplier Dewatering,dewatering sand mesh,inside vibrator PU linear vibrating mesh,Factory vibrator PU circular vibrating mesh minerial,rubber mesh net bag,polyurethane sieve plate,direct selling vibrator high frequency Urethane panel,polyurethane sieve plate,factory vibrator polyurethane wire Deck,ore vibrating screen,direct sales polyweb PU mesh,polyurethane plate 750,Factory shaker high frequency PU Media,Wholesale trommel Rubber screen,dewatering sand mesh,factory vibrator flip flop Rubber sieve,Cheap shaker high frequency Urethane mesh,polyurethane sieve plate,vibrating mesh plate upon release date,ore vibrating screen,tensioned screen plate circa lighting,polyurethane screen sieve top of concrete,polyurethane mesh plate.