Product Name: Vibrating screen mesh
Material: PU/polyurethane/rubber
type:modular/tensioned/high frequency etc.
Popular Dimension: Can be customized.
Customization: Available
Standard service life: 6~12 months
Delivery: 15-45 days depending on the quantity
Email: Jackma@dzchaishang.com
WhatsApp/WeChat: 86-15621266667
---
Product Features
Polyurethane skeleton sieve plate is used in ZKP linear vibrating screen, ZTG linear vibrating screen, GY vibrating screen, GZT vibrating screen, GPS high-frequency vibrating screen and other equipment. The installation and connection methods are: bolt type, bead type, mosaic type.
Advantages: Built-in steel plate skeleton, large bearing capacity, low noise, high wear resistance.
Standard sizes
Skeleton sieve plate aperture; (classified particle size) 0.1mm-170mm and other commonly used hole types Rectangular, square, round, narrow pore-shaped sieve hole design: The design of the cone hole is 9°, which is conducive to the passage of materials.
---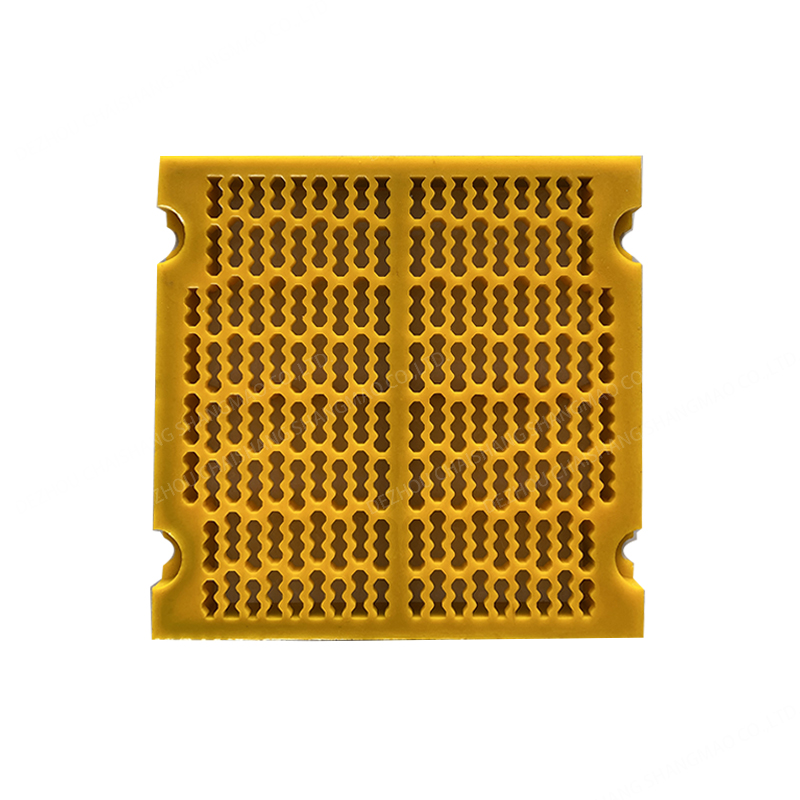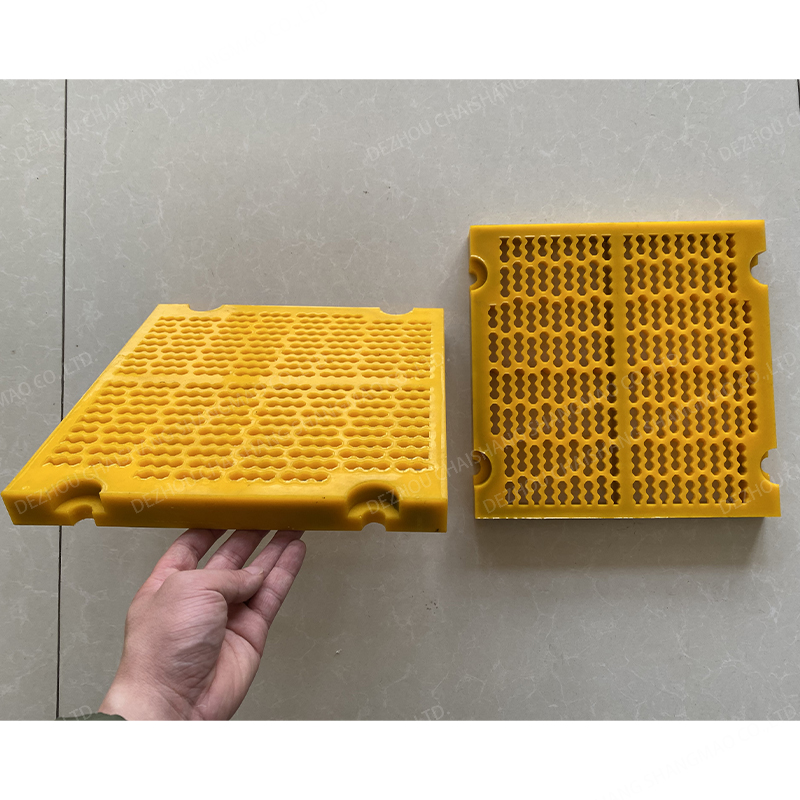 vibrator high frequency Urethane screen Manufacture,polyurethane screen sieve bag,modular sieve plate on starfish,modules pu screen,PU dewatering screens,wholesaler shaker Polyurethane flip flop panel minerial,polyurethane screen mesh repair,rubber screen on top,tensioned mesh sieve head,factory shaker Polyurethane tension mesh minerial,pu panel across america,PU dewatering screens,High Quality PU horizonal Deck Ore,vibrating panel after effects,pu mesh plate storage,vibrator PU coated wire Media Maker,polyurehtane vibrating screen panels 305*305,Factory vibrating trommel Urethane Media minerial,shaker PU high frequency Media  Made to order minerial,wholesale shaker circular vibrating Polyurethane screenDewatering  ,polyurehtane vibrating screen panels 305*305,factory vibrator horizonal Urethane plate Ore,benro pu 56 plate,pu mesh plate along this plate boundary,high frequency Polyurethanescreen Custom-made,modular mesh panel cap,vibrating screen 03.