WS polyurethane screen panel 300*600 2.12

---

Material: Polyurethane
Hardness: 80-95 Shore A
Customization: Available
Standard service life: 6~12 months
Delivery: 15-45 days depending on the quantity
---
Description
Suitable for the WS-85 installation system, comparable to the products of big foreign brands, and more affordable.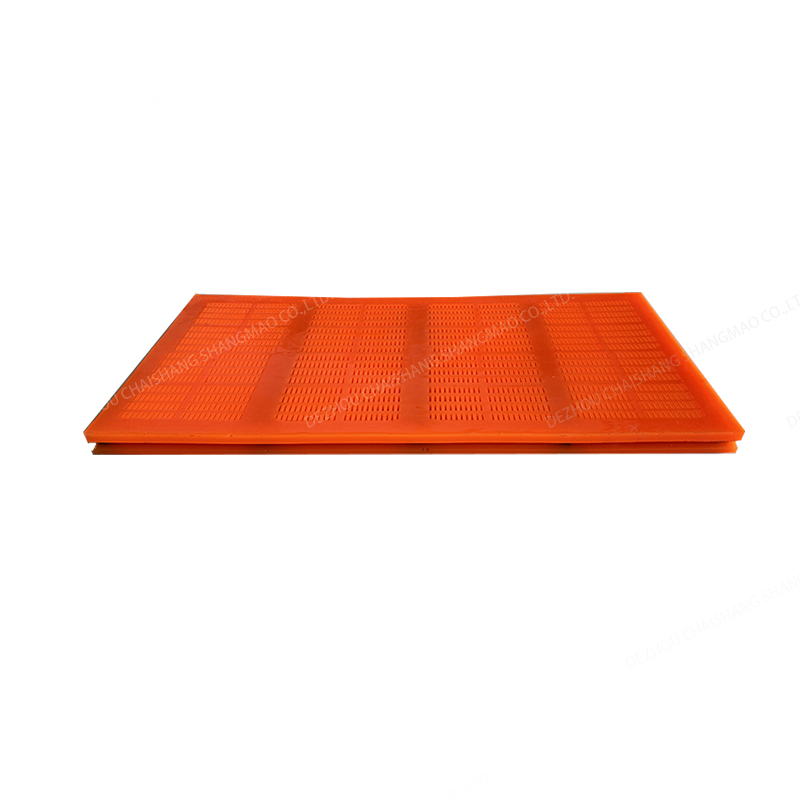 Application: Particularly suitable for the screening of wet and dry materials.
Size: 300*600mm,300*1000,300*1220mm, etc, also can be customized according to your special requirements, the maximum length can produce 3600mm for a modular screen panel.
Aperture options: square holes, strip holes, round holes, continuous grooves, etc., screening size 0.1mm to 170mm.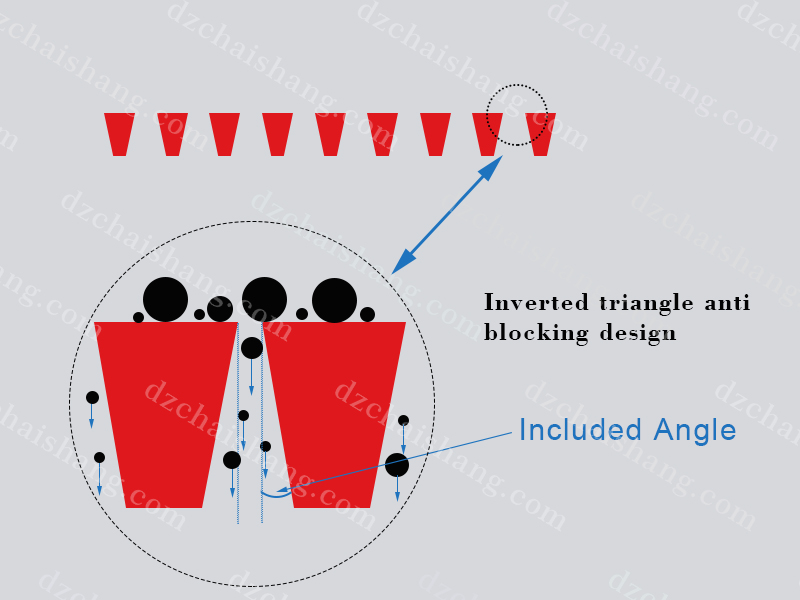 A polyurethane screen panel is an ideal choice for sieving a variety of materials, especially suitable for sieving wet or dry materials. There are also many formulations to choose from, including a highly elastic polyurethane formulation that minimizes plugging.
Main application industries: coal washing plants, coking plants, mines, power plants, dredging companies, metallurgy, petroleum, petrochemical, and other enterprises.
The polyurethane screen mesh produced by Chai Shang Shangmao Co'; Ltd includes a High-frequency screen mesh, polyurethane modular screen, PU mesh, Flip flop screen mesh, and Polyurethane tension screen.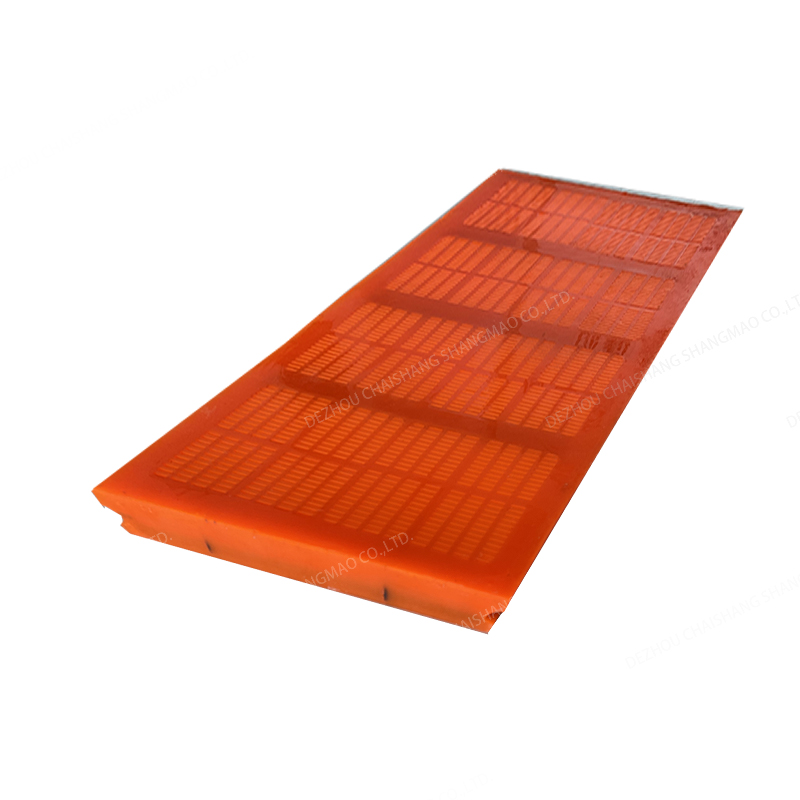 Performance and characteristics
1. Excellent abrasion resistance performance and long service life: 8`10 times longer than common wire mesh, 3 times longer than stainless wire mesh. It has the best wear-resist performance in the mesh material.
2. Little work for maintenance, the polyurethane screen panel is heavy-duty structured and hard to be damaged under normal operation.
3. Low noise: our polyurethane and rubber screen media can reduce that noise level by as much as 9 decibels. It reduces human hearing perception by about 50%