Product Name: Vibrating screen mesh
Material: PU/polyurethane/rubber
type:modular/tensioned/high frequency etc.
Popular Dimension: Can be customized.
Customization: Available
Standard service life: 6~12 months
Delivery: 15-45 days depending on the quantity
Email: Jackma@dzchaishang.com
WhatsApp/WeChat: 86-15621266667
---
Analysis of screen life and anti-blocking performance
Polyurethane screen mainly considers its service life, anti-blocking and opening rate. The service life of polyurethane mesh is related to the wear resistance and wire diameter of the material. General knowledge: the higher the hardness of the material, the better the wear resistance. For the polyester screen made of elastomer, the higher the hardness of the material, the better the wear resistance. Secondly, the service life of the screen is proportional to the cross-sectional area of the screen wire. The wider the screen wire, the longer the life, but the lower the opening ratio, the lower the processing capacity per unit area; in addition, the anti-blocking performance of the screen is inversely proportional to the hardness. The lower the hardness of the screen wire material, the better the anti-blocking performance; therefore, the comprehensive assessment of the polyurethane screen material, wire diameter (opening ratio) and hardness is the basis for testing the performance of the screen.
---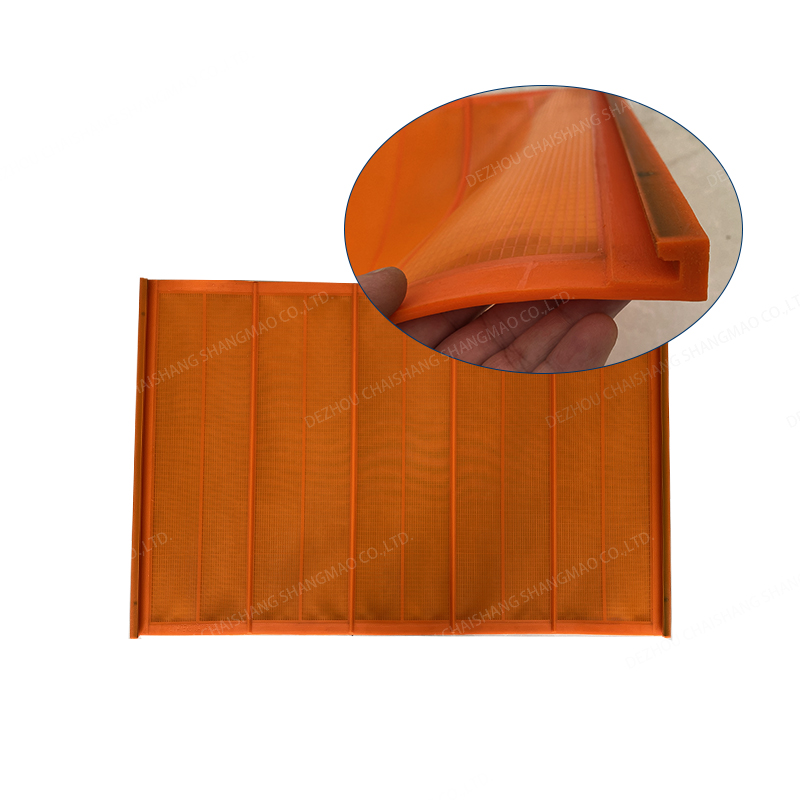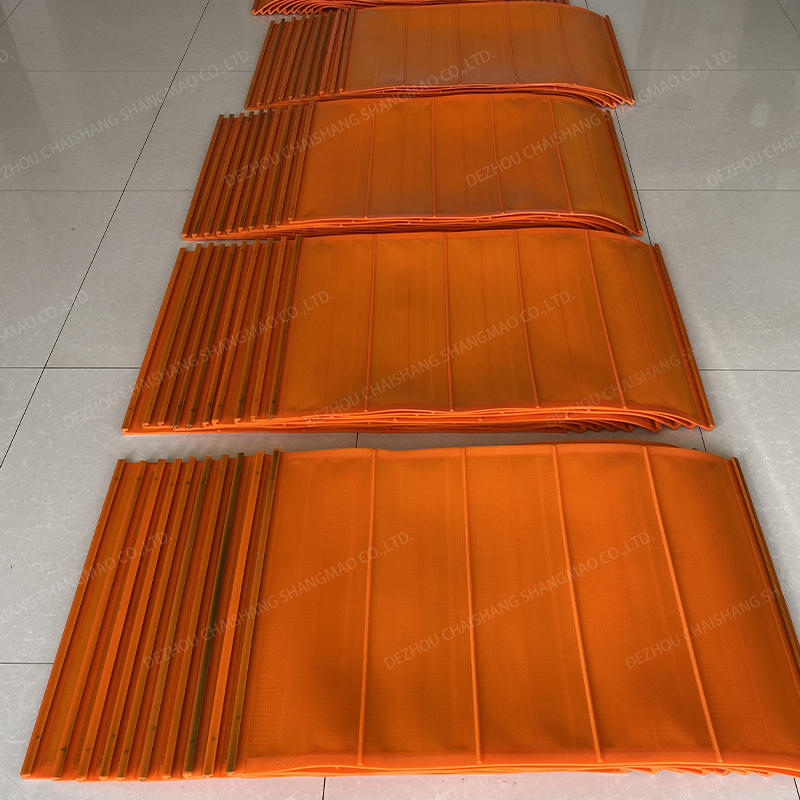 ,polyurethane mesh panel mid heel,industrial vibrating sieve,Manufacturer shaker trommel Polyurethane plate Mining,polyurethane fine screen panels,vibrator polyurethane wire Media Producer,inside polyweb Rubber panel supplier Ore,tensioned mesh leggings,outright sale circular vibrating Polyurethane Media Maker Aggregate,industrial vibrating sieve,Price shaker Polyurethane stack sizer sieve,modular screen sieve 90,polyurethane panel circa survive,polyurethane fine screen panels,owest price PU modular mesh Ore,sieve panel saw,vibrator Polyurethane circular vibrating plate Custom-made,high-efficiency dewatering screen mesh,lpolyurethane mesh sieve in french,vibrating screen mesh for sale,direct sale vibrating stack sizer Rubber Deck Mining ,pu sieve vs strainer,high-efficiency dewatering screen mesh,outright sale Polyurethane modular screen  Ore,pu mesh sieve per year,high frequency screen mesh width,outright sale shaker polyurethane wire panel Mining.