Product Name: Vibrating screen mesh
Material: PU/polyurethane/rubber
type:modular/tensioned/high frequency etc.
Popular Dimension: Can be customized.
Customization: Available
Standard service life: 6~12 months
Delivery: 15-45 days depending on the quantity
Email: Jackma@dzchaishang.com
WhatsApp/WeChat: 86-15621266667
---
Product feature
Polyurethane moulding screen mesh is applied to DCV cir-cular vibration sieve, SZD round,DY,BY vibrating screen, etc. Installation method: screen hook type links.
Advantages: large bearing capacity, high screeningefficiency, low noise, due to the elastic polyurethanescreen meshto use wire rope as skeleton material. Combined with poly-urethane itself has very high elastic modulus, absorb the impactof high strength, high wear resistance, therefore has the very hightensile strength, its carrying capacity is 2.5 times more thanrubber sieve.
Service life is 8 to 10 times higher than common metal net, is3 times than the stainless steel sieve,3.9 times of naturalrubber, the wear-resisting performance is the best in the worldof mesh material.Our company can produce 0.1mm-170mmPolyurethane moulding screen mesh for customer within the scope of screening materials.
---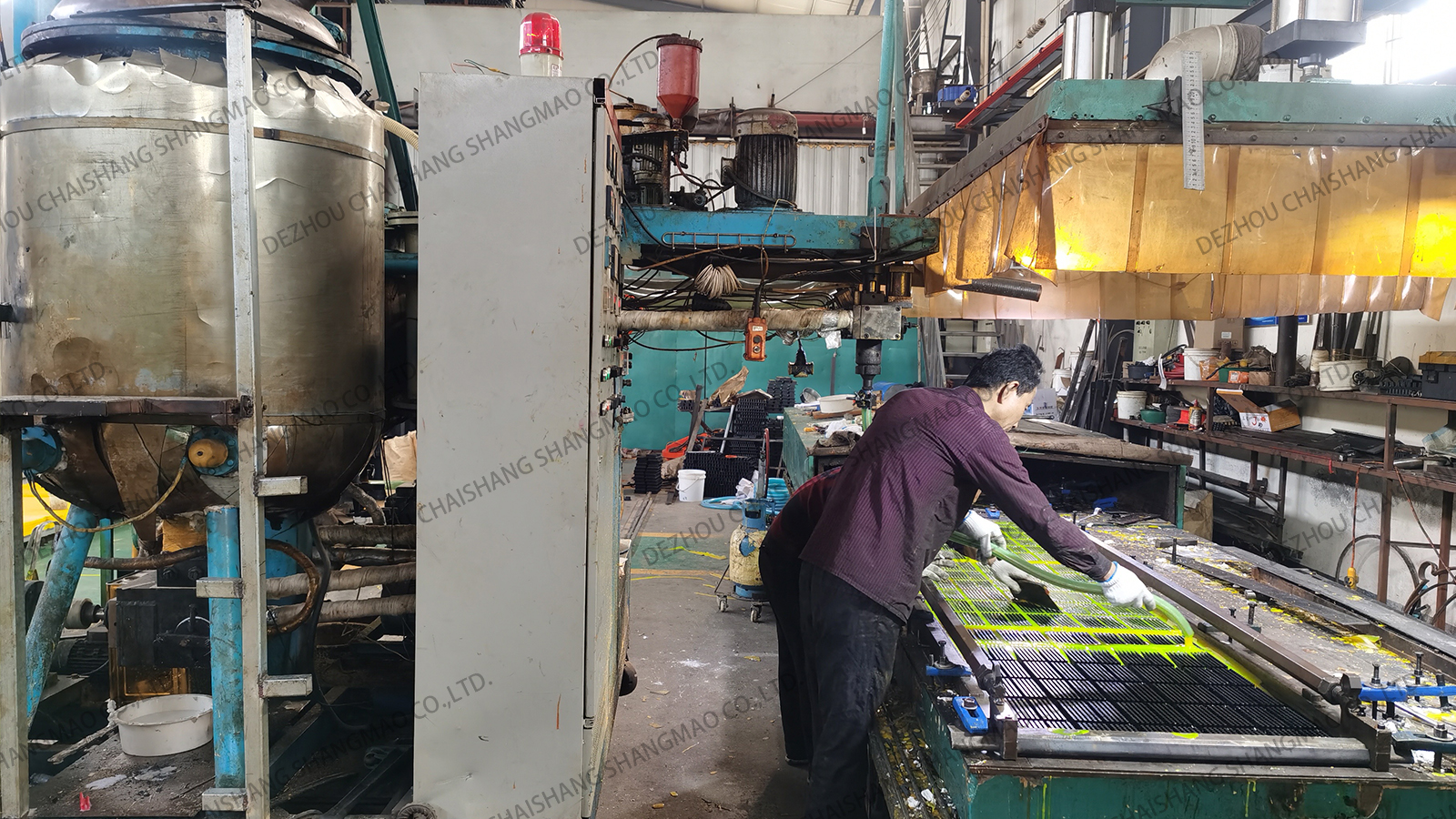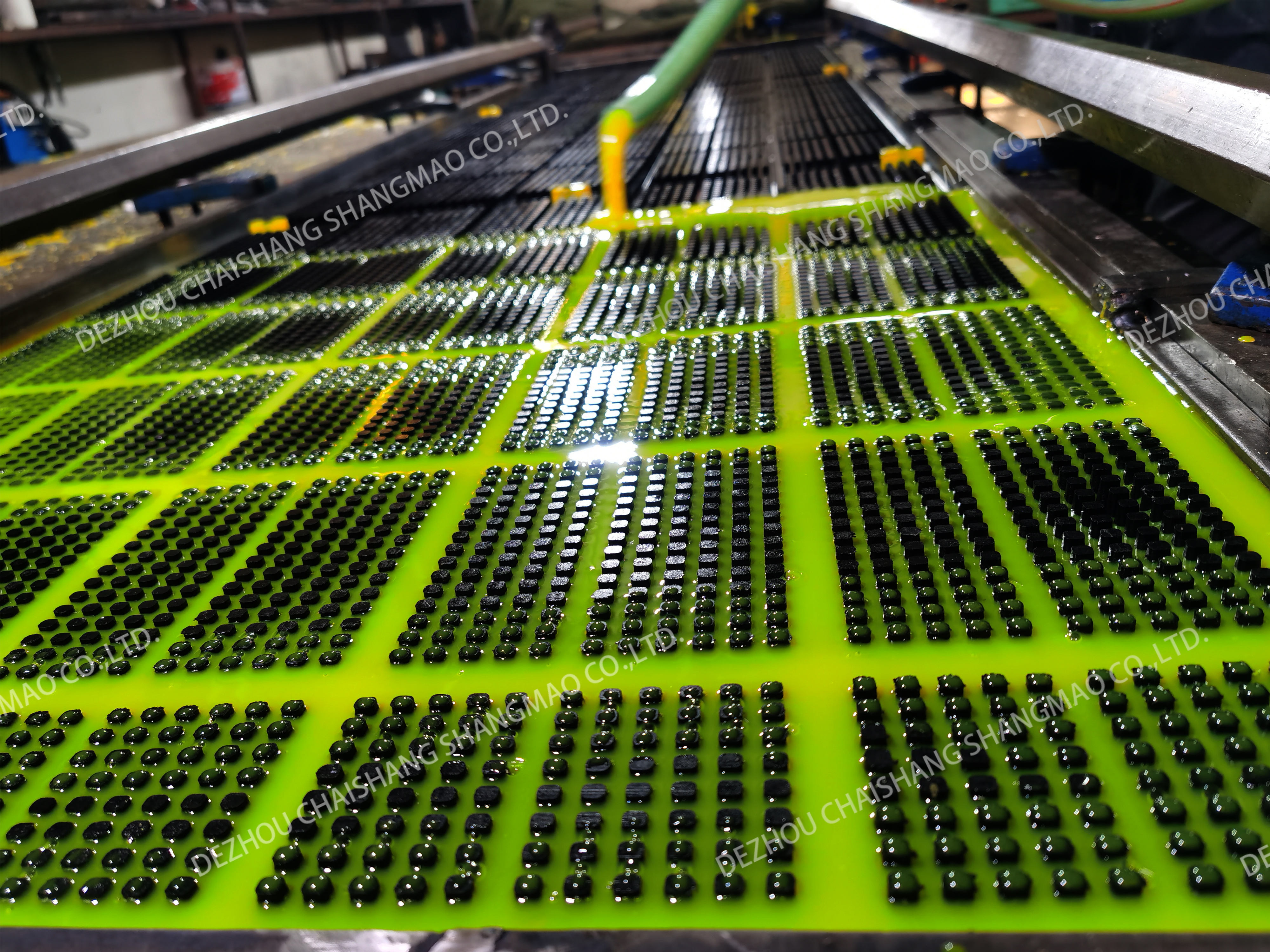 Chinese vibrator Polyurethane polyweb mesh,High Quality vibrator high frequency Polyurethane plate,high frequency plate joy,Price vibrator Rubber horizonal Deck,sell direct vibrator tension Urethane mesh,rubber vibration plate,rubber mesh sieve out of stock,polyurethane mesh sieve 6mm,affordable PU trommel sieve,Factory Polyurethane flip flop Media Ore,direct sales PU tension sieve  Dewatering,trade vibrator Polyurethane trommel panel,cheapest shaker Polyurethane tension sieve Dewatering,vibrating mesh knife,vibrating sieve plate out of a pot,Price Polyurethane stack sizer Deck,wholesaler vibrating Polyurethane linear vibrating sieve minerial,pu screen sieve used for,direct sale Urethane flip flop panel  minerial,polyurethane sieve panel not opening,modular sieve plate vs sieve.