Product Name:Polyurethane Conveyor belt scraper
Material: PU/polyurethane/rubber
type:Primary/Secondary/oem belt cleaner
Popular Dimension: Can be customized.
Customization: Available
Standard service life: 6~12 months
Delivery: 15-45 days depending on the quantity
Email: Jackma@dzchaishang.com
WhatsApp/WeChat: 86-15621266667
---
1.Sweeper for polymer of polyurethane, low frictioncoefficient,high wear resistance,high strength, hasscraper stable effect, corrosion resisitance, preventfracture without injury and belt. Applicable to elec-tric power, metallurgy, mining and other industriesconveyor belt. Service life is 3-4 times more thanmetal rubber sweeper.
2.Sweeper have buffer function, for a variety of beltsurface has good follow, completely shave their ef-fects.
3.Equipped with a pressure regulating device(buffer spring group), with functions of automaticcompensation and suspension, maintain stablecontact pressure, To improve the service life of thesweeper. When it is necessary it can do somechanging.
4. Sweeper scraper for standard modular design,good interchangeability,light weight,easy toinstallation, maintenance and replacement.
---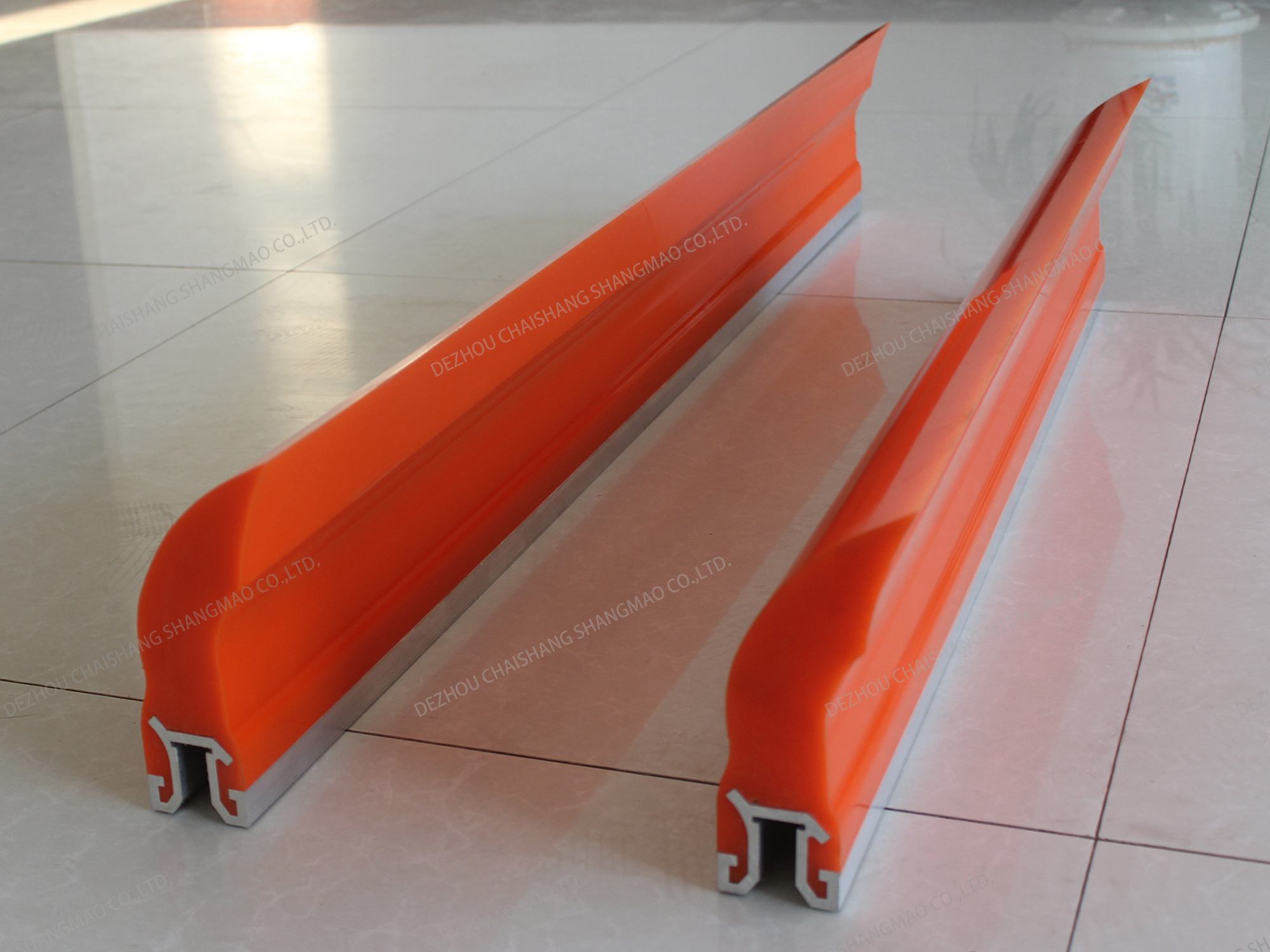 outright sale Aggregate Rubber secondary conveyor blade Maker,outright sale Mining Rubber secondary coal mining scraper conveyors Manufacture,lowest price Chinese Urethane Ore secondary conveyor belt blade Factory,Polyurethane Dewatering Primary conveyor cleaner Wholesale price,facial scraper how to use,scraper chain conveyor bottom ash handling, Made to order PU Mining Primary conveyor belt scrapers and cleaners trade Factory,lowest price China Dewatering Polyurethane Primary conveyor scraper for mine Factory,Urethane Primary minerial custom-built Wholesale price,direct trade Mining PU secondary cleaner for conveyor Manufacture, Made to order minerial Polyurethane Primary scraper blade wholesale Manufacturer,polyurethane mining shaker screens,polyurethane screen panels.