Product Name: Vibrating screen mesh
Material: PU/polyurethane/rubber
type:modular/tensioned/high frequency etc.
Popular Dimension: Can be customized.
Customization: Available
Standard service life: 6~12 months
Delivery: 15-45 days depending on the quantity
Email: Jackma@dzchaishang.com
WhatsApp/WeChat: 86-15621266667
---
Este producto es un producto de deshidratación y desarenado. A menudo se usa en pantallas de apilamiento de minerales. Se llama pantalla de alta frecuencia. El tamaño de los orificios se puede personalizar, y actualmente tenemos actividades por orden de llegada. base.
---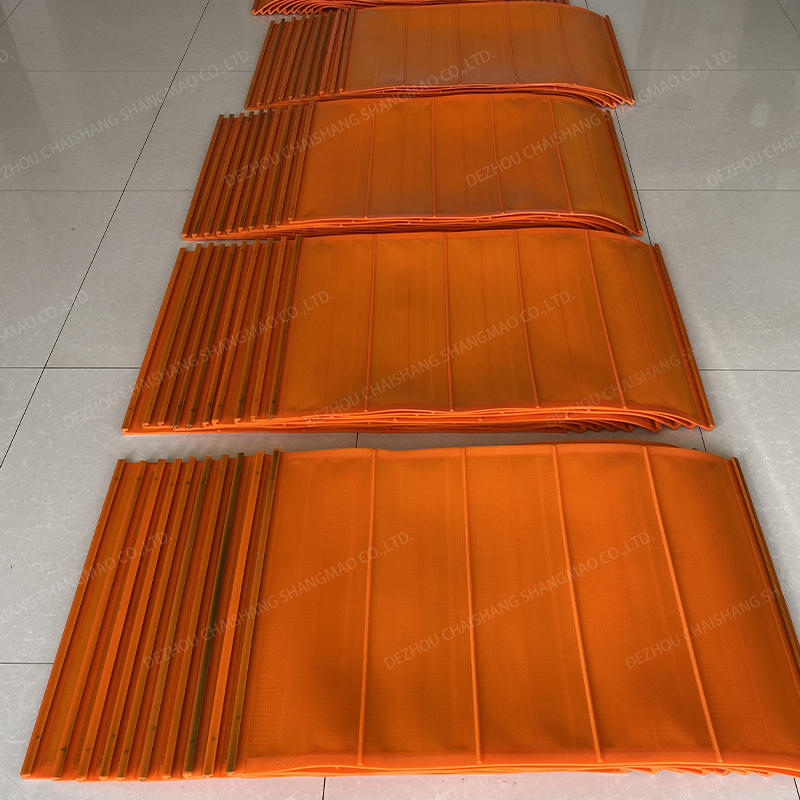 tamiz de poliuretano fino, malla de tamiz vibratorio de poliuretano, malla de tamiz de PU, proveedor de tamiz de alambre de poliuretano de ventas directas Agregado, medio de alambre recubierto de PU vibrante del fabricante, tamiz de caucho de tamiz de agitador interiorOre , biología de la placa de tamiz tensado, desecador de placa de alta frecuencia, venta directa trommel vibrador Placa de caucho mineral, placa de malla de pu a la vez, venta directa de plataforma de poliuretano modular Agregado de fabricación, cable de poliuretano Proveedor de medios, panel de pantalla de pu en la esquina interior, tamiz de pantalla tensado para gráfico de micras, placa de tamiz de minería en la tierra, malla tensada contra la humanidad, panel de politela de goma de precio más bajo.