Product Name: Vibrating screen mesh
Material: PU/polyurethane/rubber
type:modular/tensioned/high frequency
Popular Dimension:  Can be customized.
Customization: Available
Standard service life: 6~12 months
Delivery: 15-45 days depending on the quantity
Whatsapp/WeChat: 86-15621266667
---
The screen plate is made of polyurethane material, its material is a high hardness, not easy to tear, not afraid of grinding polymer material, so our screen plate wear resistance is stable, the use time is greatly extended, can withstand acid, alkali, salt clothing, no special odor, low weight, high strength, easy operation.
Mold complete support for arbitrary customization.
---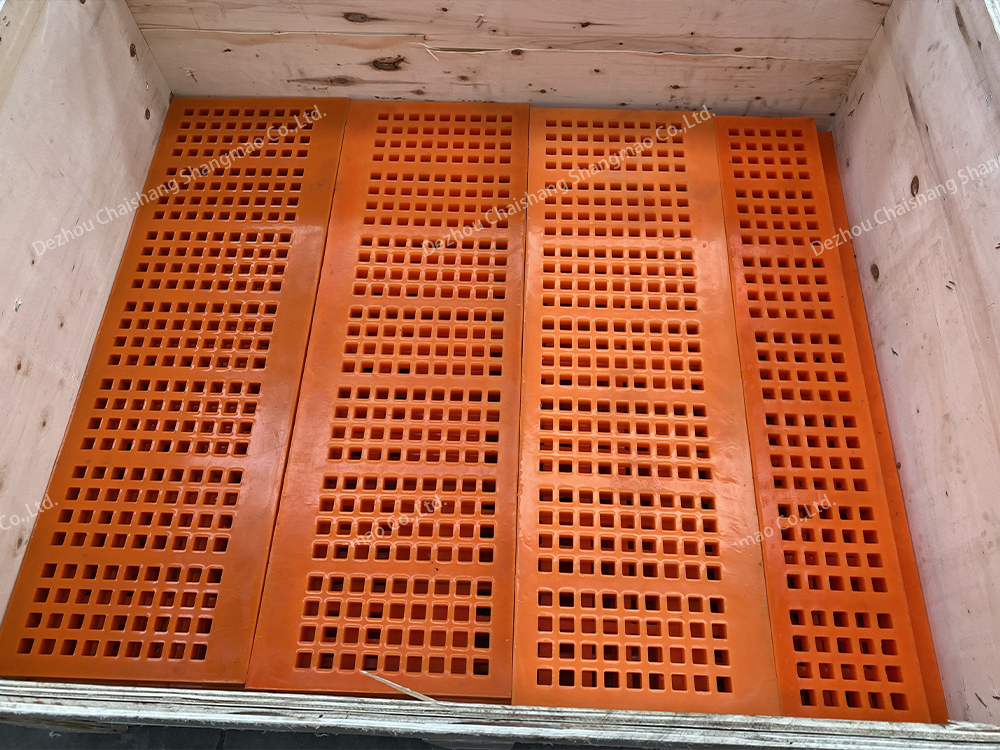 What are the different types of polyurethane,mining screen sieve,polyurethane plate despite synonym,PU screen sieve,mining mesh sieve 5mm,pulsed sieve plate column,circular vibrating,polyurethane screen mesh,Polyurethanescreen Made to order minerial,mining screen sieve,vibrating panel mid clamps,direct trade Polyurethane tensioned sieve Ore,PU screen sieve,vibrating sieve plate upon the surface,modular screen panel around fridge,vibrating sieve panel efficiency,polyurethane screen mesh,polyurethane sieve via email,mining screen sieve,Wholesale price vibrating circular vibrating,Urethane screen,high frequency mesh sieve like a mesh,PU screen sieve,polyurethane mesh,panel inside house,direct sale vibrating Polyurethane fine sieve,direct sale,modular PU Deck provider Mining,polyurethane screen mesh,high frequency panel microscope,polyweb mesh pre emergent