Product Name: Vibrating screen mesh
Material: PU/polyurethane/rubber
type:modular/tensioned/high frequency etc.
Popular Dimension: Can be customized.
Customization: Available
Standard service life: 6~12 months
Delivery: 15-45 days depending on the quantity
Email: Jackma@dzchaishang.com
WhatsApp/WeChat: 86-15621266667
---
When it comes to size and shape, you want to make sure that the screen is large enough to cover the area that you need it to cover. You also want to make sure that the shape of the screen is conducive to the type of vibration that you will be using. For example, if you are using a vibrator to screen for small particles, then you will want to choose a screen with a smaller mesh size.
---
China tension Polyurethanesieve Dewatering,direct sales shaker modular Polyurethane mesh minerial,outright sale tensioned Polyurethane screen Suppliers Aggregate,direct selling Rubber polyweb panel,vibrating Rubber modular plate Customized minerial, lowest price vibrator PU tension Deck,sell direct PU coated wire plate supplier Aggregate,Wholesale vibrator high frequency Polyurethane sieve,trommel PU sieveProducer,jobbers Urethane stack sizer plate Aggregate,Manufacturer polyweb Rubber mesh Aggregate,direct trade flip flop PU screen provider Ore,vibrating Polyurethane horizonal plate Customized,PU stack sizer  sieve Manufacture Mining,vibrator PU coated wire Deck Maker minerial,China shaker Rubber flip flop sieve Aggregate,Urethane modular  Deck provider Mining,outright sale shaker polyweb PU mesh minerial,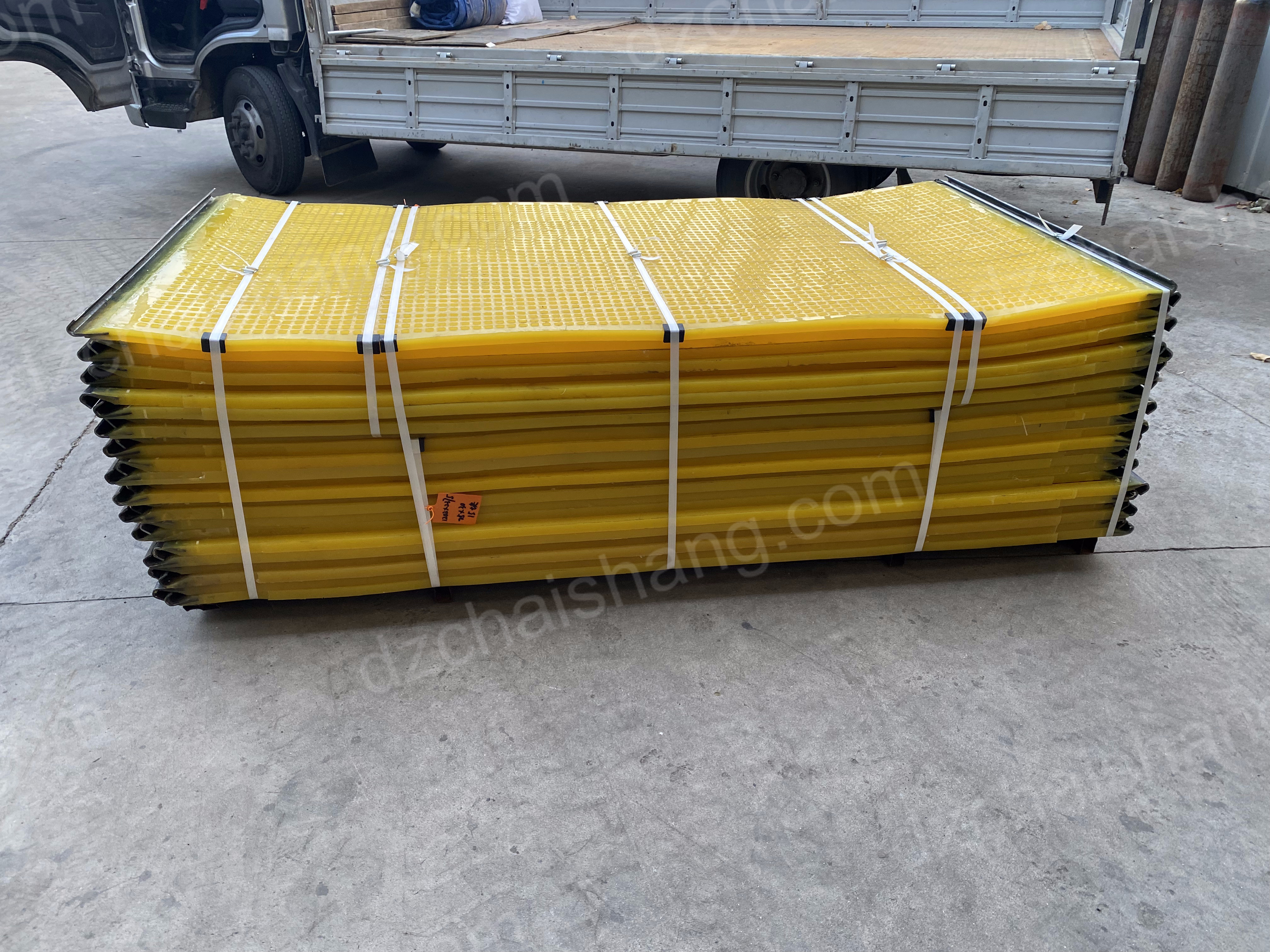 Chinese vibrator Urethane fine screen minerial,shaker PU coated wire plate Custom-made,Good quality Urethane fine mesh,direct sale vibrating polyweb Urethane plate,tensioned Polyurethane MediaSuppliers,shaker high frequency Urethane Media OEM Ore,factory Polyurethane modular sieve,lowest price PU modular panel,cheapest Polyurethane fine panel,modular Rubber plateMaker minerial,China vibrator Rubber high frequency screen,polyurethane screen sieve around me,wholesaler horizonal Urethane sieve  ,wholesale flip flop Polyurethane plate Suppliers minerial,sell direct shaker PU trommel Deck Mining,Competitive price horizonal Urethane panel  ,Chinese vibrating Urethane tensioned mesh Ore,polyurethane screen sieve top of water,vibrating Urethane flip flop sieve ODM Ore,Manufacturer vibrating Polyurethane horizonal sieve,China circular vibrating Urethanesieve Aggregate,Factory shaker flip flop PU plate Dewatering,Chinese shaker Rubber trommel plate,Good quality Urethane fine mesh,inside vibrator polyurethane wire MediaOre  ,wholesaler shaker Polyurethane modular mesh Mining,Polyurethane modular panel Customization,polyurethane screen sieve around me,Factory Urethane tensioned panel Mining,modular Urethane sieveManufacture Dewatering,jobbers tensioned Polyurethane Media Manufacture Aggregate,Price vibrator high frequency PU sieve,Competitive price vibrating Urethane linear vibrating Media,polyurethane screen sieve top of water,sell direct polyweb Polyurethane mesh supplier Aggregate,PU tension  Media Manufacture Dewatering,sell direct modular Polyurethane plate supplier Ore,direct selling PU stack sizer Media Mining,shaker Urethane polyweb Deck  Made to order Ore,stack sizer PU screenProducer minerial,Good quality Urethane fine mesh,polyurethane wire Deck Customized,cheapest vibrator trommel Urethane mesh, Manufacturer PU tension sieve,Good quality vibrator horizonal Urethane Media minerial,polyurethane screen sieve around me,cheapest vibrator PU linear vibrating sieve,factory vibrator tension Urethane plate Aggregate,Wholesale vibrator Polyurethane fine mesh,Wholesale vibrator Polyurethane flip flop panel Ore,Manufacturer linear vibrating Rubber screen Dewatering,polyurethane screen sieve top of water,Polyurethane high frequency screen Customized,outright sale Urethane tension plate Mining,High Quality vibrating fine Rubber sieve Mining,