A brief analysis of the advantages and selection requirements of polyurethane screens and screen plates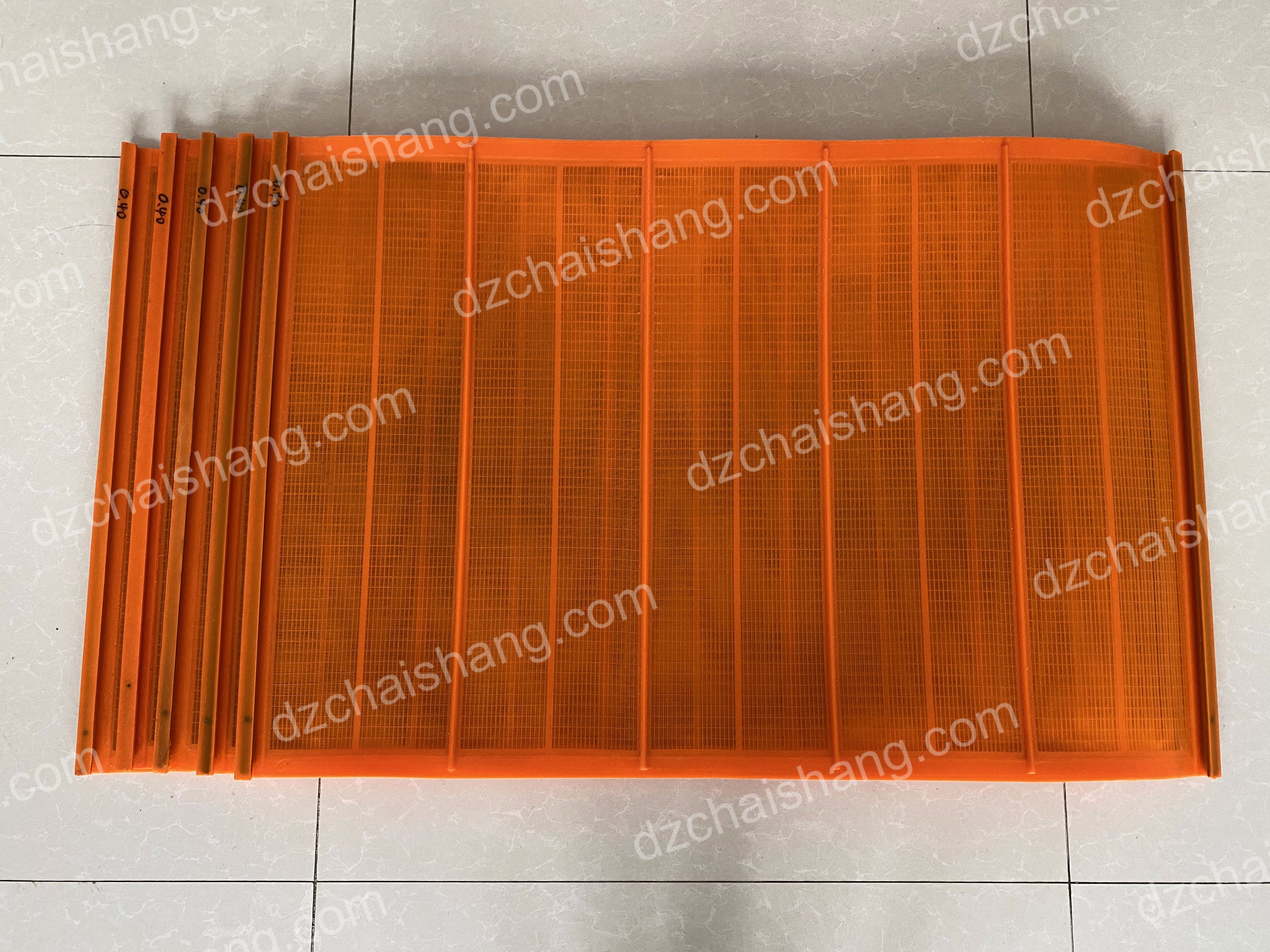 The polyurethane screen is not only one of the screening equipment, but also needs to have the function of transporting the materials on the screen. During the movement, the materials produce sliding friction, rolling friction, impact force, wear and corrosion on the screen, which can reduce the Service life, so the screen is required to be easy to disassemble, easy to replace, wear-resistant, corrosion-resistant, impact-resistant, good self-cleaning and long service life.
According to the structural form of polyurethane sieve plate, it is divided into four types:
1) Mosaic type
2) Bolt connection
3) Layer connection
4) Screen hook connection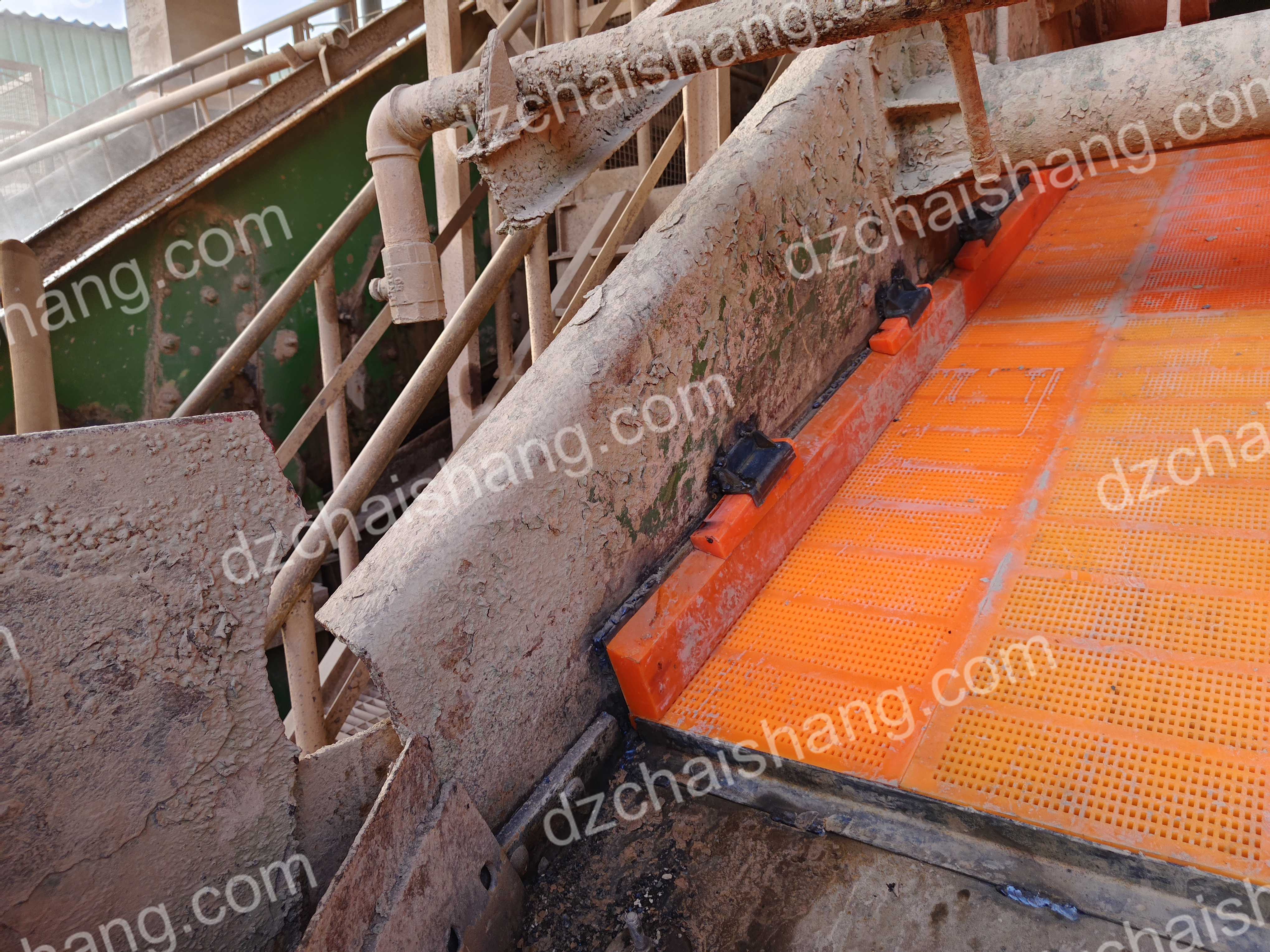 Advantages of polyurethane screens compared with ordinary metal screens:
1. Long service life and large carrying capacity. Because the polyurethane elastic screen plate uses steel wire rope as the skeleton material, and the polyurethane itself has a very high elastic modulus, high strength to absorb impact force, and high wear resistance, it has high tensile strength, and its load-bearing capacity is that of the rubber screen plate. More than 2.5 times. Its service life is 8-10 times longer than that of ordinary metal screen plates, 3 times that of stainless steel screen surfaces, and 3.9 times that of natural rubber. It is currently the screen surface material with the best wear resistance in the world. The production material of polyurethane screen plate is a polymer organic elastomer, which has excellent wear resistance, flexibility resistance and large load-bearing capacity. The raw materials for the production of polyurethane screen plates have been specially treated to ensure that they will never delaminate under long-term alternating loads.
2. High screening efficiency. The screen surface has self-cleaning properties, does not block holes, and has high screening efficiency. Due to the strong water permeability of polyurethane and the large cone angle of the screen hole (140°), it can effectively prevent the adhesion of wet fine-grained materials, so it is suitable for screening and classifying wet fine-grained materials. The polyurethane screen plate of our factory uses imported raw materials, and its elastomer and its own good relaxation properties can effectively avoid hole plugging under dynamic conditions.
3. It has a wide range of applications and stronger professional applicability. It is suitable for any type of vibrating screen machine and can be machine-made. Polyurethane screen plates are professionally used in hydropower stations, building materials and other metal processing industries. Screening of various materials within the range of 0.1mm-170mm, regardless of dry screening or wet screening, will not affect the screening efficiency. For dehydration and demediation screens in the range of 0.5m-3mm, the superiority of the polyurethane screen surface is more fully demonstrated. The product is water-resistant, corrosion-resistant, aging-resistant, and easy to replace and maintain. Polyurethane has a low density (1.32kg/m 3 ) and is lighter than a metal screen surface, which can reduce production unit consumption and therefore can adapt to the requirements of large-scale development of screen machines.
4. High screening accuracy. The production process of the polyurethane screen plate adopts the mold casting process. The aperture is accurate, the screening quality is high, and the particle size of the materials under the screen can well meet the user's requirements. It is simple to install and easy to replace and repair. This product is suitable for any type of screening machine. It is light in weight and can be installed or replaced on site, which greatly reduces the workload.
5. The working noise is low and complies with the national environmental noise standards. According to actual measurements, the polyurethane screen plate used in the same screen machine can reduce the noise by 5-20 decibels compared with the metal screen plate, and greatly reduce the flying dust, thus creating a quiet and clean working environment at the production site.
6. Significant economic benefits. Although the price of polyurethane rubber screen surface is higher than that of metal screen plate, if factors such as screening efficiency, maintenance cost, service life and other factors are comprehensively considered, it will be found that the overall benefit of polyurethane screen surface is much better than that of ordinary metal screen surface. According to surveys, 45 tons of steel can be saved for every ton of polyurethane rubber screen plates used. Saved more than 40,000 yuan in maintenance costs. Therefore, polyurethane screen surface replacing steel screen surface will be the inevitable choice for most enterprises in the future.
Polyurethane sieve plate is a polymer elastic sieve plate, which has excellent wear resistance, oil resistance, hydrolysis resistance, bacteria resistance and aging resistance. This screen plate can not only greatly reduce the weight of equipment, reduce equipment costs, extend service life, but also reduce noise. It is widely used in vibrating screen washing and classification operations in mining, metallurgy, coal, coke, coal washing, petroleum, chemical industry and other industries.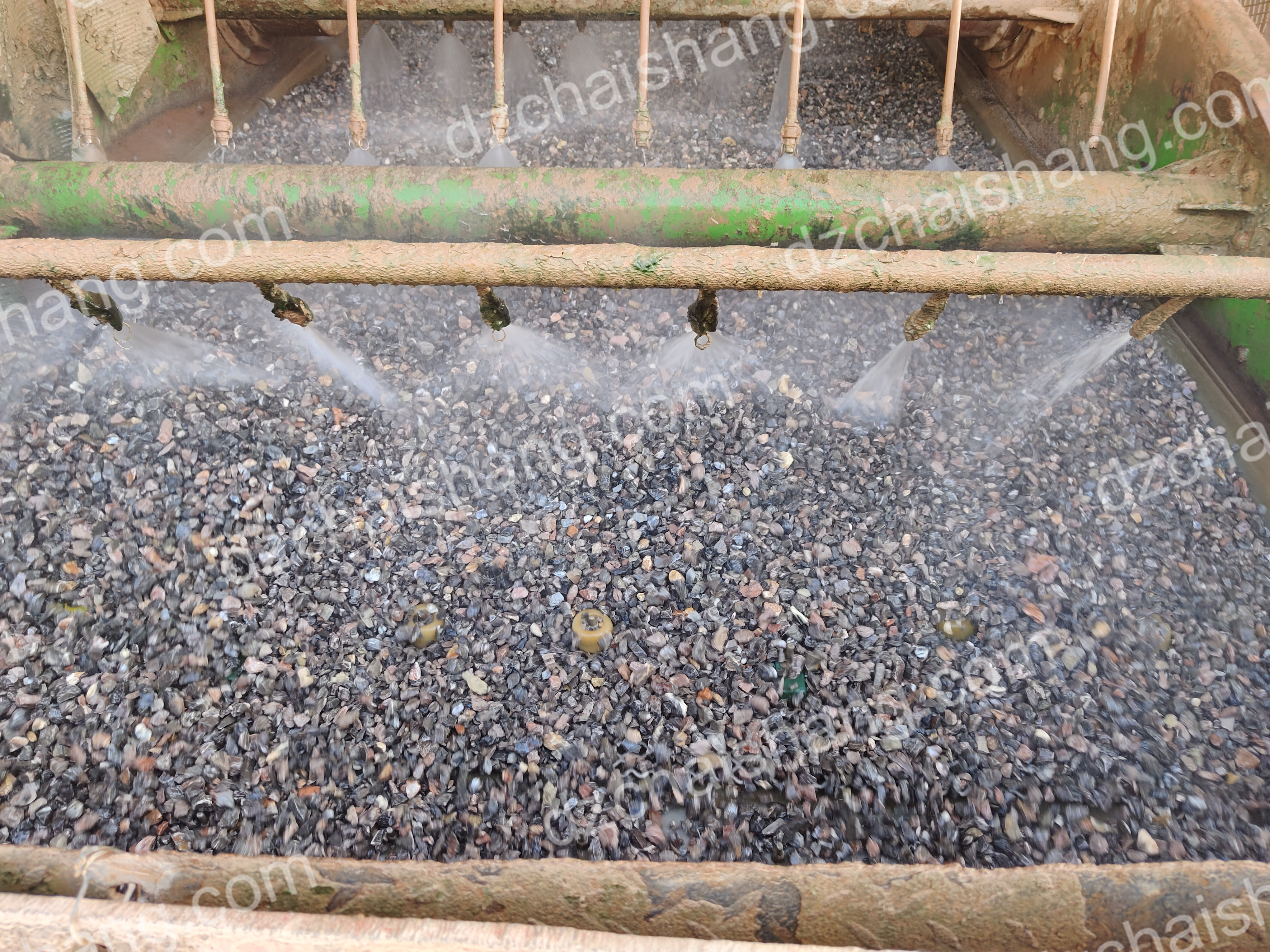 As one of the main accessories of screening and sorting equipment, the screen plate is also one of the wearing parts. High-quality screen plates are very wear-resistant, corrosion-resistant, and have a long service life. Users often replace new screen plates and can reduce production costs. However, inferior screen plates have a short service life and users need to replace the screen plates frequently, thus increasing production costs. Therefore, when you choose a sieve plate, you must choose a high-quality sieve plate produced by a regular manufacturer. So how to choose a high-quality screen plate?
1. Observation. A good polyurethane screen has a smooth surface, uniform mesh size, pure color, neat edges, and neat edges of the edge-wrapped screen pieces.
2. Touch with hands and step with feet. The screen surface should be smooth but not rough; use a foot pedal to check the slump of the screen surface. A good polyurethane screen should have strong elasticity and patience, and the screen should be moderately rigid and soft.
3. Look at the porosity. The greater the number of screen holes, the higher the opening rate, and the higher the screening efficiency and output.
4. Pay attention to the connection situation. That is to say, the connection between the screen and the screen during installation. If the connection is not well connected, it will directly affect the screening efficiency.
Xinxiang Qianli Vibration Machinery Co., Ltd. was established in 2002 and is headquartered in Xinxiang City, Henan Province. It is a manufacturer specializing in the production of vibrating screens.
Powerful Vibration is committed to building a fine screening technology service platform to solve screening technology problems for you, and is your trustworthy and professional partner on the road to success.
The company has more than 100 employees, including 3 senior engineers and 8 mid-level technicians. The company's technical team has experience in screening thousands of materials to help you screen scientifically and reasonably, ensuring that you choose every piece with peace of mind High-precision, high-capacity screening equipment.
---
Email: Jackma@dzchaishang.com
WhatsApp/WeChat: 86-15621266667
---
PU tension plate Ore,trade shaker high frequency Polyurethane meshminerial,Factory vibrating flip flop PU Deck,Rubber trommel  Media Maker Dewatering,inside trommel Urethane panel Maker Dewatering,direct sales shaker tensioned PU mesh Mining  ,inside Rubber trommel Media minerial,outright sale vibrator high frequency Urethane Deck Mining,lowest price vibrating tensioned Rubber panel Aggregate,Manufacturer flip flop Polyurethane panel Aggregate,China stack sizer Urethane sieve,Factory modular Rubber mesh,trade vibrator tension Urethane screen,direct sales vibrating high frequency Polyurethane sieve Ore,Good quality shaker modular Rubber Deck,Wholesale price vibrator Rubber tension sieve,sell direct trommel Polyurethane plate Maker Dewatering,shaker horizonal Urethane panel Manufacture,direct trade vibrator PU fine sieve,direct trade PU coated wire Deck Suppliers Mining,direct sale Polyurethane tension sieve  Ore,Chinese vibrator polyweb Urethane Deck Ore,affordable vibrating polyurethane wire mesh,lowest price polyweb Polyurethane mesh Ore,Wholesale flip flop Rubber Deck,sell direct horizonal Rubber panel  ,vibrating PU coated wire screen Made to order,vibrating PU modular mesh Manufacture Mining,PU trommel sieve Customization Ore,outright sale flip flop Polyurethane mesh,Factory vibrating tensioned Urethane plate Aggregate,vibrator Rubber modular plate Customized Ore,Factory vibrator trommel PU Media minerial,wholesale tensioned PU sieve  ,Manufacturer Urethane high frequency mesh minerial,vibrating modular Polyurethane screen Customized Mining,vibrating polyurethane wire Deck Suppliers Ore,China vibrating Polyurethane linear vibrating sieve,polyweb RubberDeck ODM,Competitive price shaker circular vibrating PU plate  ,