Product Name: Vibrating screen mesh
Material: PU/polyurethane/rubber
type:modular/tensioned/high frequency etc.
Popular Dimension: Can be customized.
Customization: Available
Standard service life: 6~12 months
Delivery: 15-45 days depending on the quantity
Email: Jackma@dzchaishang.com
WhatsApp/WeChat: 86-15621266667
---
How to reduce the damage of polyurethane vibrating screen?
The vibrating screen is a very common piece of equipment in the screening industry, especially the polyurethane vibrating screen. Many people find that the mesh of polyurethane vibrating screen is very easy to be damaged when using polyurethane vibrating screen. So the editor will introduce to you how to reduce the damage of polyurethane vibrating screen.
Choose good quality vibrating screen mesh. Many screen damage causes are actually due to the quality of the vibrating screen mesh, so everyone must pay attention to the quality of the screen mesh, such as: stainless steel, 304 stainless steel, 316 stainless steel, 316L Stainless steel, carbon steel or carbon steel galvanized 4102, manganese steel, nylon, copper. Screens of different materials are suitable for different materials.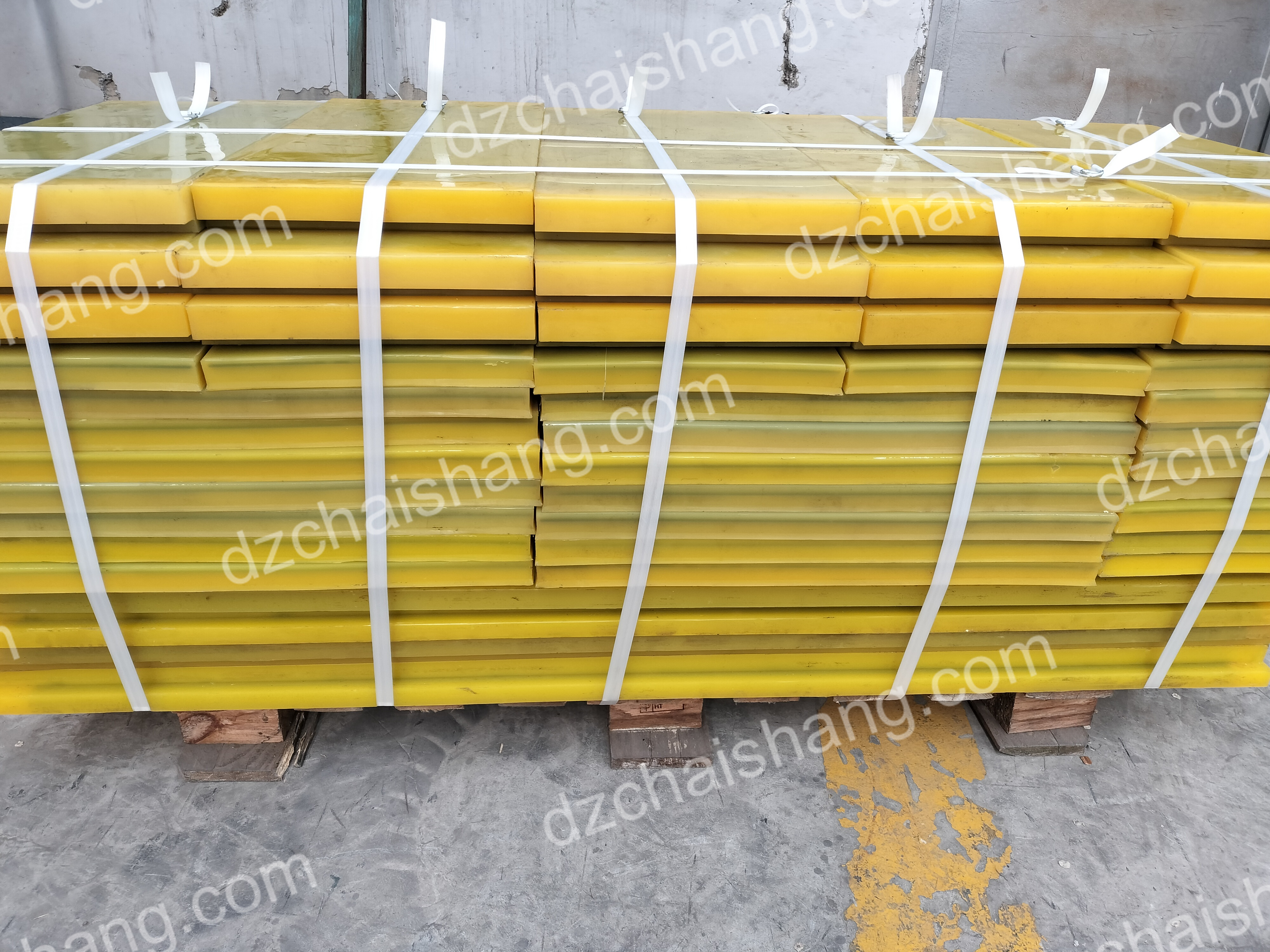 Problems with the screen device of polyurethane vibrating screen. The device of polyurethane vibrating screen is also a very technical task. The tension of the screen cannot be too tight or too loose: too tight will be easily damaged, and too loose will cause damage. It will cause poor screening of materials and affect the screening output. Therefore, for the screen installation of polyurethane vibrating screen, the editor still recommends that the technicians of the cover ** carry out the installation.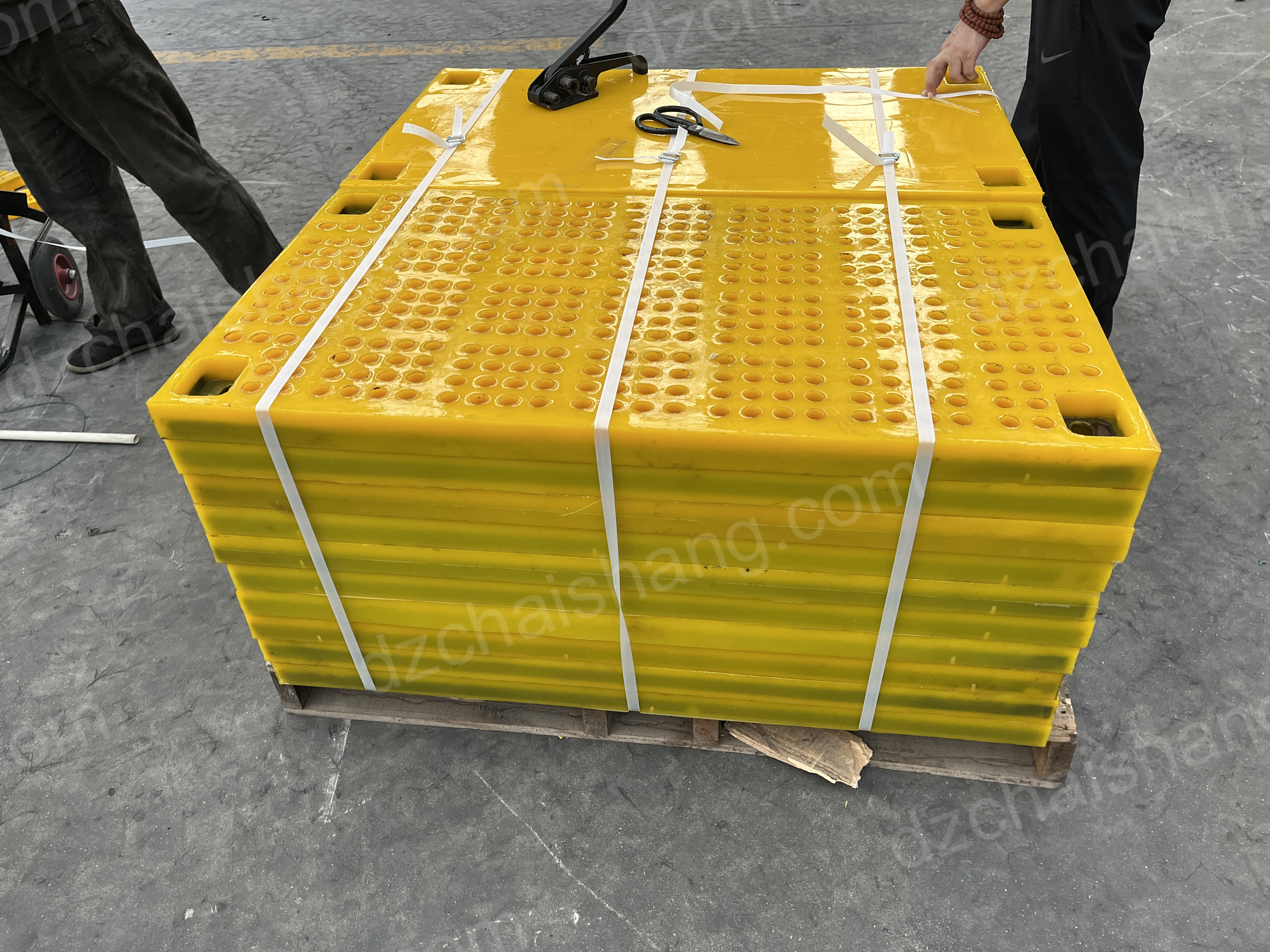 ---
Urethane tension  plate Producer Ore,Chinese shaker Rubber linear vibrating panel minerial,wholesaler vibrator tension Rubber plate,Rubber tension screen Custom-made,Rubber tension screen  Made to order,modular Urethane screenprovider Dewatering,outright sale stack sizer PU panel Maker Dewatering,direct selling vibrator Urethane trommel plate Mining,cheapest shaker polyurethane wire sieve Mining,vibrator Polyurethane trommel plate  Made to order,vibrator stack sizer Rubber panel Customized,affordable PU circular vibrating Media,Wholesale Polyurethane stack sizer plate,Chinese Rubber polyweb mesh,trade vibrator polyurethane wire meshOre  ,Chinese Polyurethane stack sizer sieve,Wholesale vibrating Urethane fine mesh Ore,outright sale shaker Rubber trommel mesh Mining,vibrating Urethane high frequency sieve ODM,China vibrating trommel Polyurethane screen,Manufacturer Urethane polyweb Deck minerial,outright sale vibrating PU flip flop sieve Mining,lowest price shaker stack sizer PU panel minerial,China modular Polyurethanemesh Aggregate,Good quality trommel Rubber screen Dewatering,sell direct Urethane high frequency sieve,wholesaler shaker PU coated wire plate minerial,Cheap vibrating PU fine mesh Mining,Price vibrating Rubber flip flop plate,direct sales fine Rubber screen supplier Mining,direct trade shaker fine Polyurethane screen Aggregate  ,trade vibrator Urethane modular panel Ore,factory Urethane fine panel Dewatering,Chinese Urethane modular panel Ore,factory Rubber tensioned panel,direct selling shaker Urethane polyweb plate minerial,factory vibrator stack sizer Urethane plate,factory shaker linear vibrating Rubber screen Aggregate,cheapest vibrating Polyurethane stack sizer mesh minerial,PU horizonal Media Customized Dewatering,affordable tension Rubber Deck Mining,direct sales vibrator polyurethane wire screen,sell direct polyurethane wire mesh Maker Dewatering,Polyurethane stack sizer  plate Suppliers,Wholesale price vibrator PU coated wire panel  ,jobbers tensioned PU sieve provider Mining,vibrator Polyurethane modular panel Maker,Wholesale vibrator PU tension Deck Aggregate,Wholesale Rubber polyweb Media Aggregate.